Hey, Darling Things!
I am under the books, studying for our Living Proof Live in Baltimore, MD this weekend. (And if you're going, I can't wait to see you and to see what God has a mind to show us. The rest of you please pray for us and we will be the far better for your intercession.) I came to a point in my preparation that I needed to look up a map and my heart did this ridiculous little jump. Why? Because I was about to reach for my Bible atlas…and I love my Bible atlas. I could honestly use it for a coffee table book and thumb through it every afternoon while I drink hot tea and have a Pepperidge Farm Milano Cookie. (Of course, I'm hardly ever at my coffee table in the afternoon, nor do I often get to just sit and drink hot tea and eat cookies, but IF I DID, and if I had neither daughter to amuse me, I'd do all of those things with my Bible atlas.) I don't know how to explain it. I just love it.
Here it is. I'm smiling as I look at it.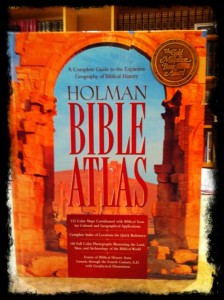 I love things like maps and charts. They bring some organization to the chaotic mind of BTSPTB.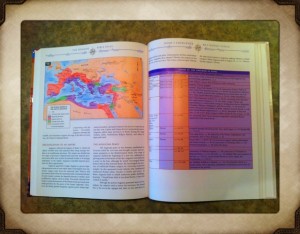 Random, huh? Well, that's when I thought of you. I thought it would be fun to hear you complete this sentence today:
I know this is so random but I love…
What, Girlfriend? What random, not-hyper-serious thing do you love that maybe a ton of people wouldn't necessarily love with you? Do tell!