UPDATE! And the fifteen winners are…

(Drum roll please!)
Kim King
Colleen Hale
Traci Glasscock
Rachel Graze
Wendy McClellan
Brea Burelle
Vicki Harrison
Betsy Massoth
Sheryl Kline
Colette Pellegrino
Betty Bennett
LaDawn Skipper
Sharon Claassen
Connie Phelps
Debbie McFarland
Congratulations, ladies! If you will please email [email protected] with your name and mailing address we will get these CD's to you asap! Of course, we wish we could give away 919 copies, but since we can't, we are hoping that the rest of you (that would be 904 of you) will go out and buy it today. The link to do that is below. I promise you will not be disappointed. We love you, Siestas!
Update: Comments are now closed so we can do our drawing. Y'all are so fun! Check back tomorrow morning to see who the lucky winners are!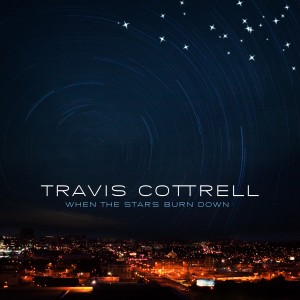 Happy Tuesday, Sweet Things! Something really fun is up today and I didn't want you to miss it. Travis's new CD is officially out and, let me tell you, it is my favorite of all his music YET. And, I guess you know, I've loved all of them. The mix of music on this thing is so incredible. They're the kinds of songs you get in your head and you can't quit singing (and you're glad you can't as opposed to those times when you can't quit singing something stupid). If you participated in the simulcast last Saturday, you heard some of it. I'm trying to resist overusing the word "anointed" but you just see if you don't sense the Holy Spirit all over it. To commemorate the release of "When the Stars Burn Down," we're going to do a random drawing and give away 15 copies. Here's how you participate in the drawing:
*Leave a comment on this post with your first and last name
*In your comment, tell us your favorite song of Travis's to date (if you're familiar with his music. You can be part of the drawing even if you're not. In fact, you're the one we'd hope to win.)
We'll do the random drawing this afternoon and post our winners tomorrow and make arrangements to get them in the mail to you.
If by any stretch of the imagination, you are not chosen in our random drawing of 15, go here to download or purchase it:  When The Stars Burn Down
If you're like me, you love knowing about great new music out there that fills up and builds up your soul and brings you to the Throne of God. Enjoy! We love you around here, Siestas!