Hey, Sweet Things! Today is my first official day back to work after the James taping and the first thing I did, after hugging coworkers, was sit down and tape a video greeting to you. It takes a day or two to get it on Vimeo but we'll have it up here on the blog just as soon as we can. It's, of course, mostly ridiculous except to us Siestas so rein in your expectations. It's just me saying hey to you after being away for so long and thanking you for your prayers. But as God would have it, I have another reason to hop on here today. I've been waiting for it to come in so that I could tell you about it and we literally just opened the box. Here it is: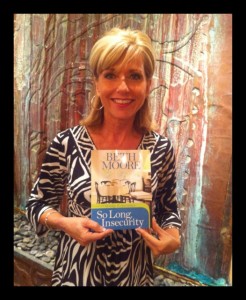 It's the brand new (workbook) So Long Insecurity Group Experience! Look really closely now: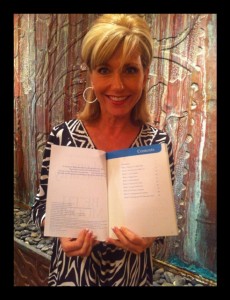 Exactly right here: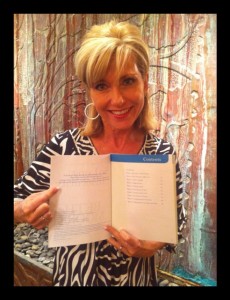 Lean on in!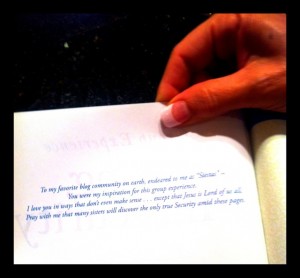 One more time!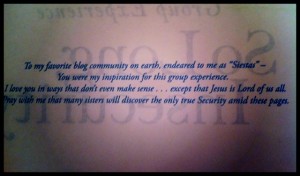 This one's for you, Siestas. It hits the shelves this coming week. I love you so dearly. We'll do a giveaway soon but I couldn't wait till then to show it to you. I'm not meaning to make a bigger deal out of it than it is but, Girlfriend, it's big to me. Your Mama.