Hey, Siestas!
I wanted to say hello by video because it just feels more personal sometimes and I also have an update that some of you might think is really fun. Watch the greeting then, if you have an I-phone or I-pad and you're game for it, this is how to download the app:
Siesta Scripture Memory Video #1 from LPV on Vimeo.
How to download app:
1. use URL: http://itunes.apple.com/us/app/bethmoorelpm/id412142472?mt=8
Or
2. go to the itunes store,
search with: Beth Moore SMT – click "free" then click "install".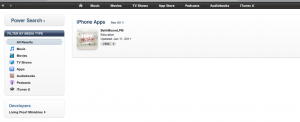 Having download problems?
Apple has walk through steps for downloading at: www.apple.com/support
I'm crazy about you guys! Beth