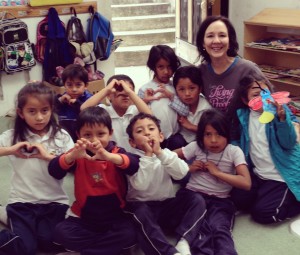 Greetings, sweet Siestas. It is with the largest lump in my throat imaginable that I introduce myself and share my heart with you, a most tender and humble heart as I type these words. I'm Melanie Toups, and my husband, Jerry, and I live in Bridge City, Texas. Our son and daughter-in-law, Jerrad and Cody Toups, live in Houston and are the parents of our darling grandbaby, Cally. Our daughter and her husband, Jacqueline and Josh Elliff, live in Arlington. Besides my salvation, my sweet Father has loved me most well in the lives of my children. Most well. Jerry and I worship at First Baptist Orange; I serve as principal of Kountze Elementary School and also teach at Lamar University's junior college, LIT, in the evenings. Facilitating ladies' Bible studies, primarily Beth's studies, for the past 10 years is one of my greatest joys.
In 2009, I began memorizing Scripture through this very blog and have continued for six years. I'll never be able to fully express the profound, life-changing impact this has over me every single day. I love His Word like no other love in my life. Last fall I began asking Him with much anticipation, "Father, what do You have for us in year seven?!"
Our Connection Group recently began "Time of Your Life" by Andy Stanley, and during the first session, I whispered to a friend that Psalm 90:12 would be my first memory verse in 2015:
So teach us to number our days, that we may present to You a heart of wisdom. – Psalm 90:12 (NASB)
This verse challenges me greatly in how I redeem the time He gives me. Andy discusses the cumulative value of investing small amounts of time in things of worth over a long period of time. (My first thought was the immeasurable worth of Scripture memorization.) I'd been asking for His guidance in laying aside a current commitment to better serve Him, and this verse took my breath away. When I dug deeper into 'wisdom' (Hebrew 'chokmah') in my Bible's lexical aids, I found it specifically refers to 'prudence' in this passage. Prudence – wise in handling matters; skill and good judgment in the use of resources. Yes. Psalm 90:12 is for me.
This verse also speaks to me in seasons of wait. While we believe Him to be faithful as we await answered prayers for loved ones, relationships, jobs, etc., let's serve Him and intentionally seek daily glimpses of His glory in the wait. A favorite set of commentaries by Charles Spurgeon, "Treasury of David", contains this statement regarding my verse, 'When the heart seeketh, it findeth, as though it were brought unto her, like Abraham's ram.' Ahh. Breathtaking. This is for me.
I'm in such need of His loving-kindness. Each morning, my knees hit the bedroom carpet for my Manna time ('quiet time' – necessary, daily nourishment from Him) and then again knees on the floor behind my office desk, desperate to live under His authority to have His anointing over whatever the day holds. (Warning: you may look like a bobble-head doll popping up if someone opens your office door without knocking. Smile!) But what carries me throughout each day is His Word, verses memorized to fill my thoughts and speak aloud while walking the halls of my campus or the hallway of my home. And on stressful days when my thoughts seem to continually cycle 'grumble/confess/repeat', I beg Him to please 'work in me to will and to ACT according to His good purpose' (from Philippians 2:13, emphasis mine).
So, let's do this! Your heart will soar at His faithfulness! He will use you to encourage coworkers and family with verses penned to notepads and text messages. Learn verses with friends (in 2014 I invited Facebook friends to join a group and was overwhelmed at the response); recite them during your morning commute. My work commute is 90 miles roundtrip, and my spiral is my copilot. Recently I spoke at a local ladies' retreat and discussed Scripture memorization. Today I saw the pastor of one of the participating churches, and he was excited to share the difference Scripture memory is already making in his congregation. Applause for Him alone! He. is. most. worthy.
Thank you, precious Beth, for your incredible generosity in allowing me to honor Him through your ministry. I love Him more because of your obedience to His calling. I love you.
So excited to read YOUR verses, my friends!
P.S. In case you missed it, we have a new SSMT app!!  Check it out here: SSMT App Launch