We can't let too much time escape without recounting all that God did at our recent SSMT Celebration. It was raucous fun! We had 43 states represented, a few Canadian sisters and even a sister from Spain! How is that for some JOY!! We know that many more of you wanted to come but were unable to due to illness, financial challenges and various other reasons. So, here's a little peek into the weekend…

Our Siestas came ready with spirals in hand and the Word of God on their lips. Some of them even donned matching t-shirts, boas and beads.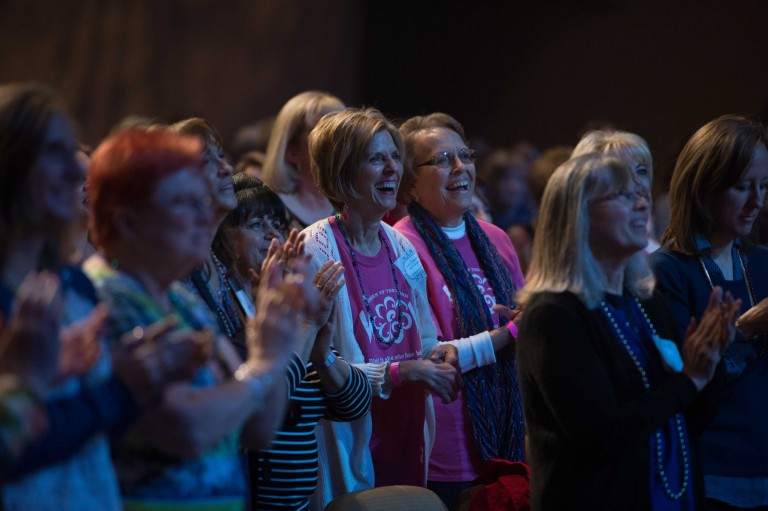 Our very own Travis Cottrell was on hand to lead us in worship and Siesta Mama Beth gave a fabulous teaching on the word NEVERTHELESS.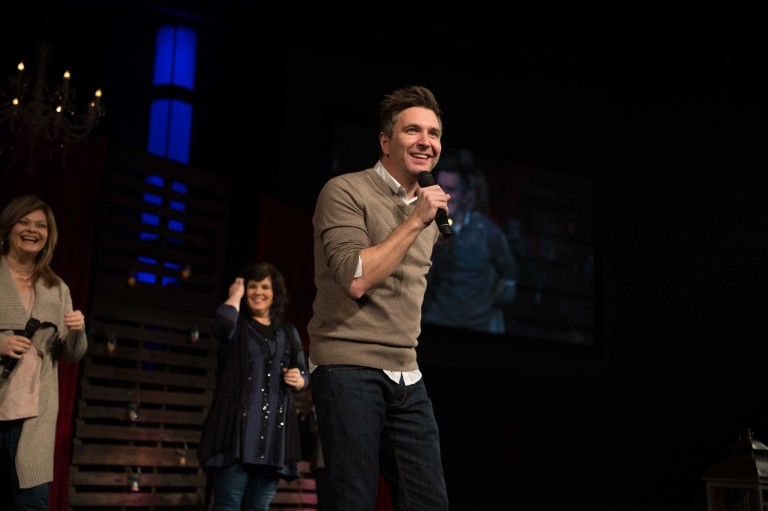 If you are hitting yourself…wishing you could hear the message, we have good news! For the first time ever, we taped the message. The teaching will air at a later date on Beth's new TV show, Living Proof, on the Trinity Broadcasting Network (TBN). Keep your eyes open for that in the near future. The Siestas had a blast being part of the live audience and even got to take part in a little game called "Wheel of Favor." Think "Wheel of Fortune" but Siesta Mama style.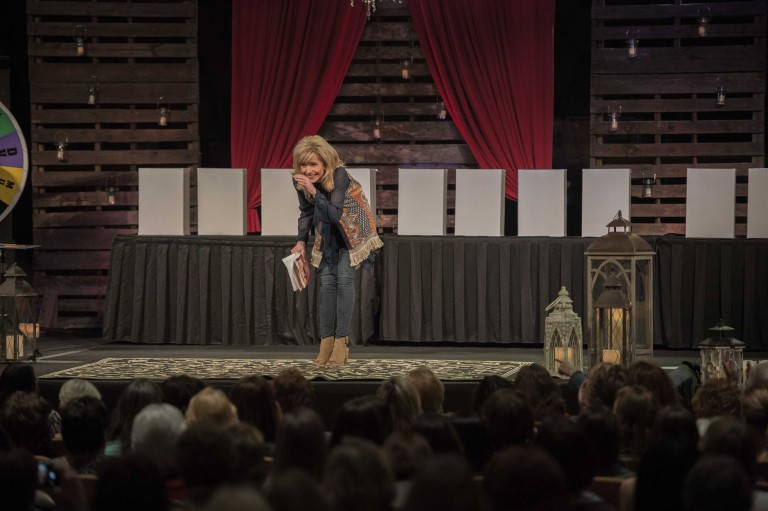 The weekend culminated on Saturday morning. Everyone recited their memory verses to a partner. As I looked across a sea of women with spirals in hand, I couldn't help but think about the power of the Word being spoken out loud in those small groups. It was like incense rising to the throne of God. I thought of all the individual tears and struggles and victories won. As they spoke aloud their verses, I wondered what specific promise were proclaimed over challenging situations and the battles won. THESE are the moments this ministry lives for and anticipates with great faith. Over the weekend, we had 228 ladies say ALL 24 verses! AMAZING!
If you've never tried to memorize the Word of God, we encourage you to give it a try. Grab an accountability partner and get ready to see God do something BIG. For those of you that participated with us in 2015, but couldn't come…we want you to know that you were missed. We pray that you get to CELEBRATE with God in your own special way. Lastly, we do have a few SSMT charms left over from the weekend. If you completed the SSMT in 2015 with us, simply email your name and address to Jenn Hamm ([email protected]) and she will put your name in the drawing to mail you a little sussy.  **UPDATE: Our drawing is over. Thank you so much for participating!!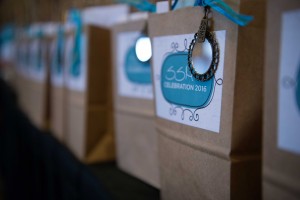 Thanks so much for journeying with us. We consider it the biggest blast to get to serve you. May God blow open the doors wide for His Kingdom in 2016. Keep Memorizing!