Make sure you read all the way to the end, Siestas!
Hey there Siestas!
I cannot tell you how thrilled I am to put pen to paper (actually fingers to keyboard) and write you a post. I've been popping over and reading your comments for a long time now. Your community is beautiful and I'm thrilled to be able to be a part of it today.
Except…I'm kind of sad too.
See, your Siesta-momma and I had a blast shooting a video for you that we all fully intended to have up today but, lo and behold, all the wonders of technology didn't work any wonders for us. We've spent the better part of three days trying to get the video from our computers in Dallas to the computers at Living Proof in Houston to no avail. My poor husband (who is the CEO and head-honcho of all things techie at GB ministries) has sat for hours upon end, staring into several different laptops and programs trying and re-trying to get that video to send sans glitches and freezing frames to no avail. It has simply refused to act right. He came home late last night with a glazed over expression and went straight to bed. . .fully dressed.
So, here I am writing to you instead…nearing midnight – as we've finally thrown in the towel trying to get the video to you.
But here's living proof (you better believe that pun was intended) that we filmed something…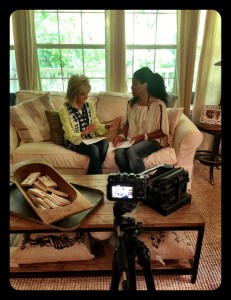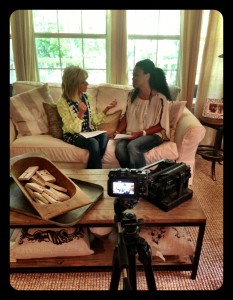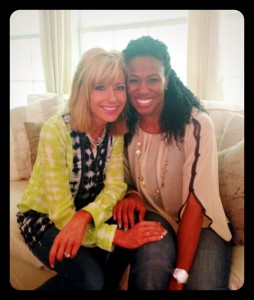 Ahhhhh, that makes me feel better at least.
We tried Siestas. Promise we did. And we had so much stinkin' fun. Hate not being able to share our goofs and giggles with you.
In any case, I hope you'll still allow me to congratulate you on a job well done in your completion of the Gideon study! I am so honored to have served you and pray that your spiritual life has been enriched and encouraged. I hope that it was as rich for you to read it as it was for me to write and teach it. Truly, Gideon went above and beyond my expectations giving me little surprise lessons along the way.
Isn't that the way God's Word always is – gift giving, surprising, blessing us with every page we turn?
This study didn't disappoint.
I'm so anxious to know what most surprised you in your study of Gideon? How did God speak to you in a way that you didn't expect?
I'll be thrilled to read your responses!
Thank you again for allowing me to serve you. I pray that we can do it again sometime soon.
Blessings
Priscilla
============
Y'all!  This little gem came to us this morning around 3:30a.m.  It is brought to you by the blood, sweat, tears…and sleepless nights of Jerry Shirer. Sometimes technology tries to get the best of us, but in the words of our Siesta Mama, he "perse-dang-vered"!  Jerry and Priscilla lived up to their ministry name in this little project.  Going Beyond Ministries. Thank you, thank you, thank you for all your hard and frustrating work Shirers!!  LPM and the Siestas LOVE you guys!