Hey, you lovely things! This morning early I got a very touching text from someone that made me start reflecting on so many ways that God seems to go out of His way (if that were possible) to make sure we know He's got our backs. You know what I'm talking about. Ways that He whispers in your ear or maybe reverberates from the mountaintops that He's aware of what you're battling and where you're hurting. Ways He tells you He has NOT forgotten. Ways He assures you that your prayers are not just hitting the ceiling. That He's on it and that your life has not for the merest instant been swallowed up in a black hole. That in your WAIT He is at WORK.
So I tweeted these two statements this morning, one right after the other:
First one:
Sit up slack-jawed over all the ways God lets you know He's got your back. He'll tell people to pray for you who have no earthly notion why.
Second one:
Per last tweet, I'm glad God can tell people to pray without telling them why. Sometimes I want people in my burden but not in my business.
The responses that almost instantly flew up on my phone exhilarated me and built me up in my faith as numerous people told me that they'd experienced the same gorgeous phenomenon. The one bad (and sometimes GOOD!) thing about Twitter is that the space is too limited to get super specific. Now that my curiosity is piqued, I want to hear some testimonies! Tell your sisters here in this community one way God has done this kind of thing for you. Tell us a specific incident or sight or encounter or correspondence He used to make sure you knew that He was with you, intimately aware of your situation. Girlfriend, you ARE very much on His radar.
Let's testify about some ways God leaves you thinking something like,
"You hem me in, behind and before, and You lay Your hand upon me. Such knowledge is too wonderful for me. It is high; I cannot attain it…How precious to me are Your thoughts, O God! How vast is the sum of them!" Psalm 139:5-6,17
In other words…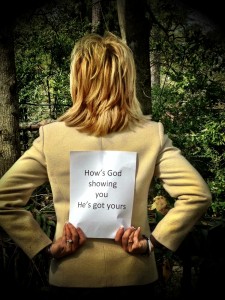 Can't wait to hear! Just so you know that no one was posing as your own Siesta Mama in that picture…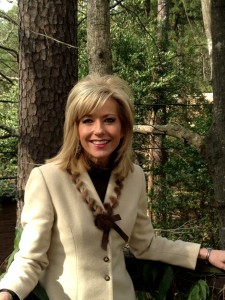 And that bleached blond right there loves you.