Good Tuesday morning, friends! It's a sunny, crisp, beautiful morning here in Houston which is fitting since today is the last night of Bible study. I cannot believe it! These eight weeks might have been the fastest eight weeks of my life. Which is funny since I'm not the one doing any teaching. Grin. But really, we love Bible study season so it's very bittersweet to see it go. Of course, it's no shocker that just as I was getting the flow of Tuesdays down, it was just in time to see it leave us. Funny how things work that way!
It feels risky to be posting on a Tuesday since I don't want to be delayed on anything for Bible study tonight, but as I was deleting a few pictures on my phone a couple of days ago, I decided it might be time to do another iPhone dump.
This edition, as you have already read, is the random edition. Meaning, none of these exhilerating iPhone pictures go together like "rama lama lama ke ding a de dinga a dong, remembered for ever like shoo bop shoo wadda wadda yipitty boom de boom." Grease, anyone? Because really, that's the way it should be.
Anyway, I'm running out of minutes. Pictures it is, folks.
This is my view every Tuesday evening. And a little glimpse into Bible study. I thought it was only appropriate to share this with you.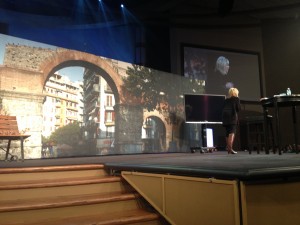 Meet Jenn. Only one of my favorite people on earth and a serious joy to serve with! She is our Tuesday night Bible study coordinator extraoirdanaire. We love her dearly. (Okay, so the first two pictures go together. But the rest, I promise, are so random. Grin.)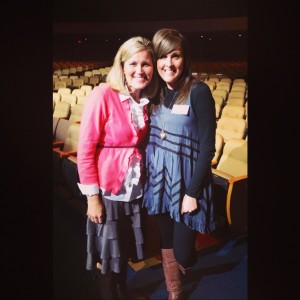 Believing God, anyone? I'm knee deep in the study and these truths never leave my mind. Maybe you need these reminders today, too?!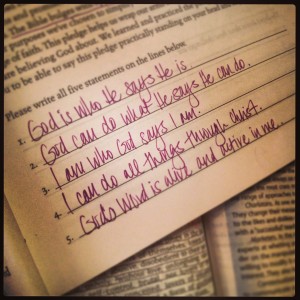 The other morning I was boiling some eggs, and low and behold, I cracked one as I was setting it in the pot. That's so me. It made for quite the artsy egg.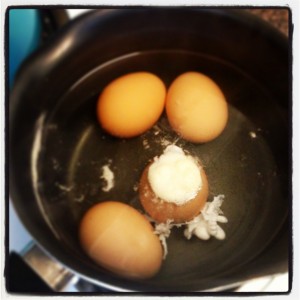 Only when living with a nurse (or maybe a doctor, but in this case my roommate happens to be a nurse) do you happen to walk into a stethoscope hanging where our keys would typically hang. Normal? Not really.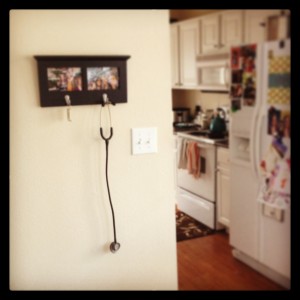 A few weeks ago, this is what my drive to church looked like. We'll call it the Great Fog of 2013. It was quite the intimidating, and very s.l.o.w drive that early morning.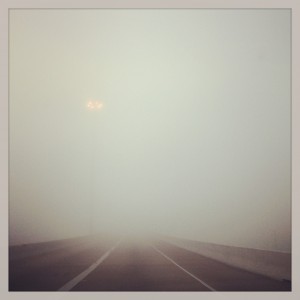 A dramatic sun flare. This picture was actually taken a few months back at a retreat I was at, but I ran across it again and it made me terribly happy. Absolutely beautiful.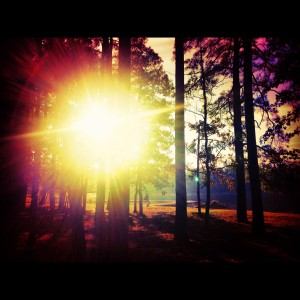 I bought myself tulips the day before Valentine's day. They may or may not have been a little gift to myself. Anyway, only a few days later did they look like this. Do you see how pitiful they are, y'all? Oh my word. I'm a flower killer. The greatest thing about social media is that after posting this picture on both Instagram and Twitter, I had enough information to open a flower shop. Keeping these babies alive was no biggie! I was told to cut them, change the water, throw a penny in (yes, a penny), change vases, and a multitude of other things. Unfortunately, none of that worked. I think I just picked a bad batch. Awesome.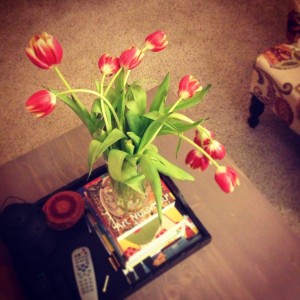 When my friends let me love on their little ones, it brings me endless happiness. Sweetness.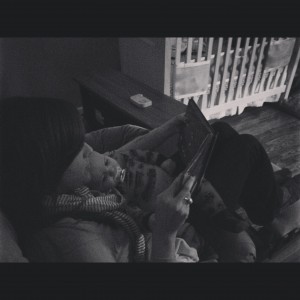 Can you say pure joy? I get a glimpse of this smile and dimple nearly every Tuesday before Bible study. This is Jenn's (pictured above) sweet daughter.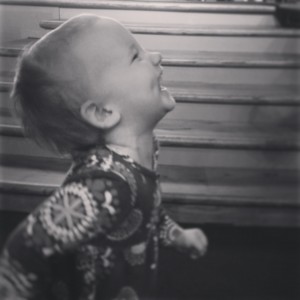 I just have to show y'all both pictures. I mean, y'all. She was beyond tickled and laughing until her stomach hurt. Isn't that the best kind of laugh? I love it.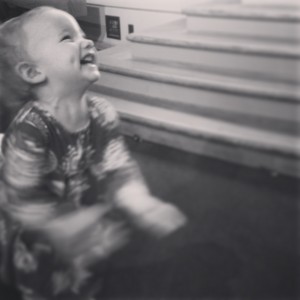 These are my roommates. Every now and then when all of our random, crazy schedules allow, we get little date nights. This particular evening, we were celebrating Bethany's birthday. On those nights, we like to take what we call our "obligatory roommate car picture." You should try it sometime. It's fun. This might have been our 15th take as we can never get each of us in the picture.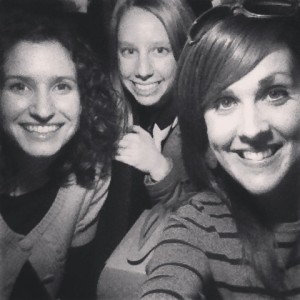 Just last weekend I got to serve at a conference for college girls called Masterpiece up in College Station. I loved every minute of it. But my favorite part may have been watching these girls go for it in worship. So pure. So sweet. Thank you, Lord.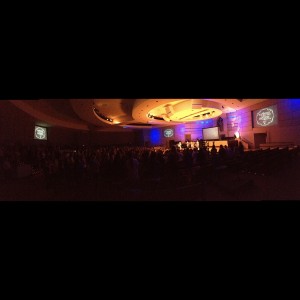 Lastly, my sweet family. Getting the five of us together is a rarity, but this particular night we were celebrating my parents 34th wedding anniversary! It was a sweet night.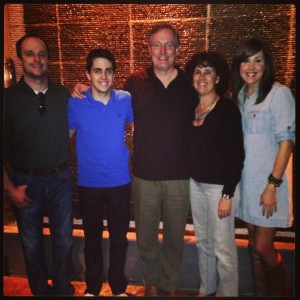 Well, folks. There you have it. The most random, and maybe the most boring post to date.
Happy Tuesday to you!