Hey, everybody! You are in the exact right place to submit your Verse 2!
This is such a fun first for SSMT! Remember in the SSMT informational post when I told that, while I'll still be doing all the SSMT posts on the 1st of every month, the one on every 15th would be written by various sisters in our blog community? Welcome to the first one! It took me about 5 seconds to decide who we should ask to kick off our SSMT guest posts. My beloved friend, Jan Morton, has been an active member of this community from its inception. I fell in love with her by watching her interact with countless women in the comment line, ministering to them and encouraging them and mothering them and making them laugh. And through that connection, we became personal friends. Our SSMT guest bloggers throughout 2015 will be from various age groups but this one happens to be right at my age and in a very similar season in her personal life and serving life. Those of you who have been around a while know that Jan Morton became so dearly loved in this community that we early on named her the "Mayor of Siestaville." So, without further hesitation, please grant me the honor of introducing you to one of the mightiest women in the faith that I know. Jan, we are so honored to have you host us today! Thank you for investing in us!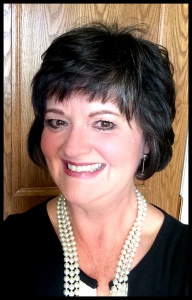 Happy 2015 Siestas! This is such a privilege for me to share with our SSMT. I adore this community! My name is Jan Morton. I'm a pastor's wife from Georgia. [I am also "GJ" for Gran Jan/Georgia Jan.] I've been married to my husband Gary for 37 years. Only 20 years old when we got married¸ we were way too young but who knew? ☺ We have two grown married sons, two sweet daughters-in-love, and 5 delightful grandchildren ages 6, 4 ½ , 4 ½, 2 ½, and 17 months – Gran Jan's JOY! I love gardening, singing in choir/praise team, reading, quilting, and serving in the women's ministry of my church. I work in our local school system (26 years now) as the Administrative Assistant to our Superintendent. A new ministry I'm involved in at my church is called Taste & See, a mentoring, encouragement time for women. Cooking and conversation! We get in the kitchen and wonderful things happen. Isn't the kitchen a great place to gather? It is at the Morton home!
Ecclesiastes 3:1 "For everything there is a season and a time for every matter under heaven." ESV
The word says: For everything [it says everything], there is a season and a time for every matter/purpose/activity under heaven. Everything – the entirety of; a great deal, especially of something very important, EVERYTHING!
God has been drawing me to the theme of seasons, and that is what I want to share with you today. All of life relates to seasons. The beauty found in the four seasons of a calendar year to the seasons of our lives. I'm in the season of life known as the empty nest. Just me and my man like when we had "only just begun." I'm loving this season, especially being a grandmother. Looking back as a 57 year old woman can do…I can truthfully say I've learned in every season of my life. I pray to grow old gracefully and stay relevant and young at heart.
What is your season of womanhood right now? Are you in SPRING – a young woman in school or just beginning a career or education or newly married? How about SUMMER – in the "zone" raising children or building a career or marriage? Maybe you're in AUTUMN – children grown, and you may be looking toward retirement? Or perhaps you find yourself in WINTER – your senior years as a woman, perhaps a widow, reflecting on past seasons and all that God has brought you through.
WHEREVER YOU ARE, BE ALL THERE. This is what God is showing me because in the busyness of life I can easily lose focus. Don't be longing for another season and miss what's going on around you now. This deception is one of the biggest lies of the enemy of our souls; the distraction and discontentment with where we are today. Embrace your season: SEASON – SAVOR EVERY AVAILABLE SENT OPPORTUNITY NOW! Some are more enjoyable than others, sure they are! Just as changes in seasons bring mosquitoes in summer or storms in winter, there are extremes in our lives. Some of you empty nesters may suddenly find yourself caring for both your grandchildren and aging parents. Some of you young women may be longing for marriage. Some of you stay at home moms or single moms may have to go into the workforce for a season to pay the bills. If our entire lives were one continuous season we wouldn't have the changes we desperately need to help us grow. As much as I love to garden, if every day were spring or summer, I wouldn't have autumn to harvest, or winter to dream and plan.
This old gal has learned some things in 57 years of seasons:
• Our constant, never-changing, faithful Lord Jesus is with us in every SEASON, in everything.
• Sometimes seasons overlap – in fact, several might descend on you at once. Sometimes joy and sorrow meet in a season.
• You may think springtime has come, but unseasonal cold snaps may occur and you better be ready. Memorizing God's Word is a lifeline.
• Ask God to give you a strong focus in your season today and receive it as the gift it is, embracing the wonder. God will provide your daily bread.
"Which is the happiest season of life?" was asked of an older woman. She replied: "When spring comes, and the flower buds are breaking through I think, 'How beautiful is spring.' And then when summer comes and covers the trees with heavy foliage and singing birds are among the branches, I think, 'How beautiful is summer.' When autumn arrives with golden fruit, and the leaves bear the gorgeous colors, I think, 'How beautiful is autumn.' And then comes winter, and there is neither foliage nor fruit, and I look up through the leafless branches as I never could until now, and see the stars shining in God's home.
Embrace whatever season you are in now. RIGHT NOW. Don't long for another season. I know the days may be long, but at my age, the years seem so short. So wherever you are, be all there. Because of Jesus, one day we will be "SEASONED TO PERFECTION" and live with Christ for eternity. Let's get there one day at a time and savor our seasons as God wills. Because He has made everything beautiful in its time. (Ecclesiastes 3:11).
____________
OK, ladies! It's me, Beth, again. Submit your second verses! Remember to limit your comments to these 5 pieces of information:
Name, city, verse, reference (where it is found) and translation. 
Here's mine! 
Beth Moore, Houston, Texas. "In Him the whole building, being joined together, grows into a holy temple in the Lord, in whom you also are being built together into a dwelling place of God in the Spirit." Ephesians 2:21-22 ESV
I love you guys!