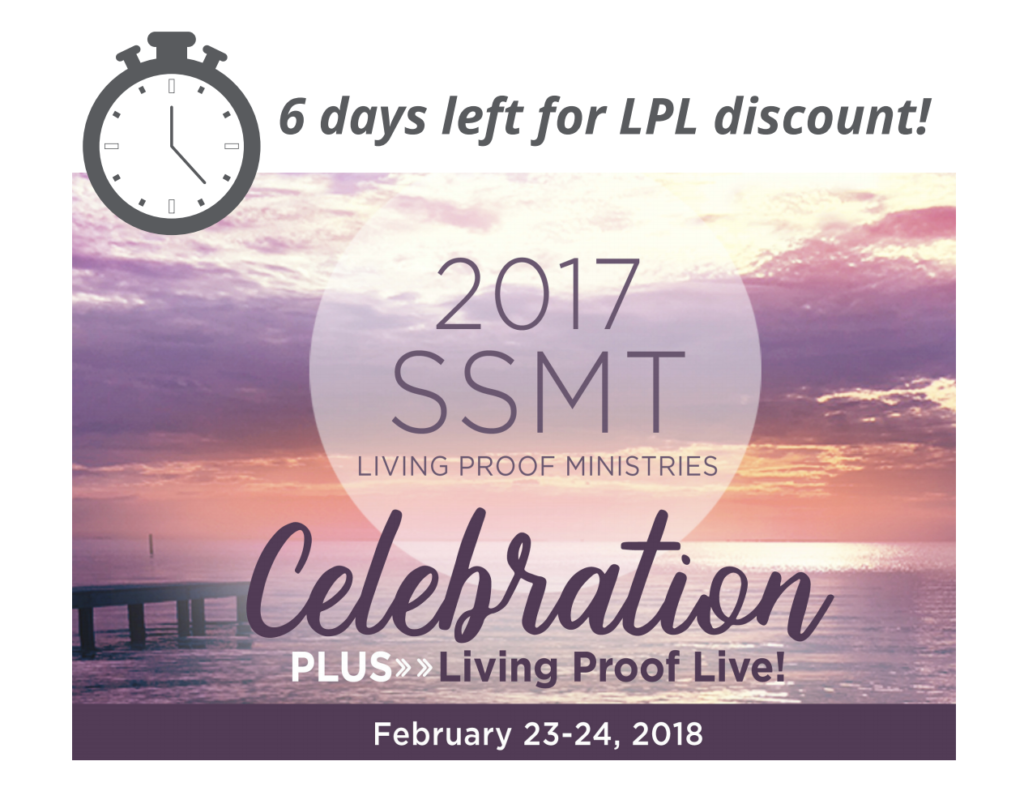 Can you believe it? We've almost completed our 2017 Scripture memory challenge! Here are some fun facts and reminders…
FUN FACTS:
88 are signed up for the SSMT celebration plus LPL.
94 are signed up for the SSMT celebration only.
Siestas are traveling from 30 states for the SSMT celebration in Ft. Lauderdale, FL: Alabama, Arizona, Arkansas, California, Colorado, Delaware, Florida, Georgia, Illinois, Indiana, Kentucky, Louisiana, Maryland, Michigan, Mississippi, Missouri, New Jersey, New Mexico, New York, North Carolina, Ohio, Oklahoma, Pennsylvania, South Carolina, Tennessee, Texas, Vermont, Virginia, Washington, and Wisconsin!
We began with 11,548 and still have 999 with us! (and YOU are one in 999 still knocking it out of the park!)
REMINDERS:
6 days remaining to register for SSMT eclebration plus LPL (optional) discount. Click here to register by November 15!
The deadline to register for SSMT celebration only (free of charge) is January 15. Click here to register!
Leave a comment here.
| Share with Others: