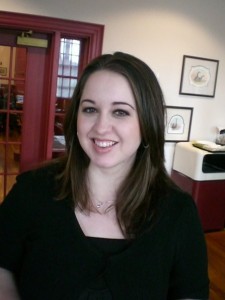 Hello Siestas! I pray you are well and blessed.
My name is Amy. I grew up in Texas and New Mexico. I'm blessed to have been raised in a loving home where I grew up as a Pastor's kid. While I am no longer living in either of those states, I still claim Texas as my 'Home Sweet Home.' I love to read, cook, organize everything, and writing. Just recently I took up knitting!

I chose a scripture that while I know it – I don't live it. For that reason I don't have it memorized like I should. It carries so much promise I knew I needed to share it with you.
"She is clothed with strength and dignity, and she laughs without fear of the future." Proverbs 31:25 NLT
I could write about my insecurities and fears all day. In fact, I have re-written this post four times now. Why? I have a fear of what other people will think of me – of how I will sound when people read it. The funny thing is that I want to be a writer. My heart and passion are in encouraging others, listening to their stories, and teaching God's Word.

It has taken me a few years to find out this is what I really want to do with my life. My education is not in English or Communication, but I have figured out that it doesn't matter. As my pastor says, "God does not call the qualified, He qualifies the called."

For years I have allowed my insecurities and fears to control me. I allowed the enemy to use them to hold me back from God's call on my life. It has crept into my life in many areas: with my weight (a struggle that has lasted over fifteen years now), in finding a spouse, with other relationships, with job opportunities, with life goals I've wanted to achieve, and so much more.

Coming into this year I knew I had to change focus. My problem wasn't that I didn't know the issues I needed to deal with, or even the solutions to those issues, it was in the action to take the steps to achieve them. We've all been there at one time or another, right? Take my weight issue, for example: I've known for years I've needed to admit it, work on it, and conquer it. My problem wasn't admitting I needed to lose weight. I had admitted that to family, friends and even myself. My problem wasn't in knowing what to do – I had read everything, been to a dietitian, nutritionist, a few trainers, and tried many diets. My problem was simply doing it.

I have a wonderful younger brother. He has grown into an amazing man of God. He is my best friend and the best person in my life when it comes to being honest. He isn't afraid of hurting my feelings. He loves me enough to speak truth. He talked to me the other night about this very issue of weight. His words, while truthful and hard-hitting, held so much grace. While I was carrying on about feeling alone with no one around to help me, he said "Amy, in the physical sense you are alone. You are alone because you are the only one who can physically do this. I can't step into your body and make you – it's up to you. But in the spiritual sense, you should know better. You are so strong. Physically you are strong. Spiritually you are strong. But you're also strong mentally. If there is anyone I know who can do this it is you. You really are a warrior. You just have these jabs the enemy keeps hitting you with. You are in this for yourself!"

I need to hear those words. My eyes watered when he called me a warrior. I don't know that I've ever been called that before. It made me realize that I've allowed my insecurities and fears to control me for too long – not just in my weight, but in many areas in my life. To hear someone I admire so dearly call me a warrior! I associate warrior with words like boldness, courage, dedication, steadfast, determined, unstoppable. To see my brother's confidence in me helped me to understand that is how Christ sees me – like a warrior! I needed this to kick me into high gear.

Now I'm determined. I won't allow fear or insecurity to hold me back from what God is calling me to do. It doesn't matter what the issue, I can conquer it. I am a daughter of the Most High God. Dear Siesta, you are too!

I want to encourage you that whatever issues you are facing this year, remember that Jesus adores you and calls you His daughter. His Word says that we can confidently walk forward in life wearing strength and dignity as our fashion statement. We can walk into our future knowing that we are warriors for Christ. We don't have to know the future to face it with confidence. The Word says we laugh without fear of the future! We don't have to fear what is to come, our future mistakes, our insecurities and how they will play out.

We just do our part and take a step. Our confidence comes in knowing he is taking us one step at a time as Psalms 37:23 says: "The Lord directs the steps of the godly. He delights in every detail of their lives." NLT

My prayer for us, Siestas, is that we take Him at His Word. He delights in the details of our lives, He knows what is to come, and we can confidently take the step, the action, and move forward, without fear.