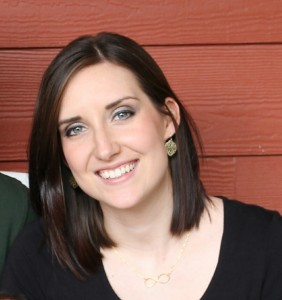 Hi, Siestas! What a fun privilege it is to share this blog space with y'all today. My name is Bethany Scott. I'm twenty-six, and I live in Magnolia, TX (just north of Houston) with my husband of five years and our baby girl. My husband is a high school chemistry teacher and football coach, and I am blessed with my dream job of being a stay-at-home mom.
A little about me…
– My reading list (both fiction and non-fiction) is unending, and I'm always in the middle of two or three books.
– I believe life is better when faced with a Starbucks grande vanilla latte. Or a white chocolate mocha.
– I will almost always choose trees, birds, and good walking shoes over a shopping mall and stilettos.
– My church—Bayou City Fellowship—is my family, and is filled with the most generous, Jesus-loving, faith-FULL people I know.
– I love learning new things and began learning Greek this past year with a small group of women.
My verse is 2 Corinthians 1:10, in the New International Version: "He has delivered us from such a deadly peril, and he will deliver us again. On Him we have set our hope that he will continue to deliver us."
Some of the wording in this verse is pretty intense, but sometimes life is intense, isn't it? To deliver, according to dictionary.com, means "to save, rescue, or set free from." If you have put your faith in Jesus Christ you have been saved from certain spiritual death, rescued from darkness, and set free from condemnation. But this verse tells us that deliverance is not limited to a one-time event. Just days before I came across this passage, my family and I were in a very traumatic car accident. Our lives had been spared, and we were rejoicing in that fact. But my mind and my emotions had suffered a blow far worse than my bodily injuries. I had been "delivered from such a deadly peril," but I needed to be delivered AGAIN.
From my fear
My memories
My doubt
My guilt
My nightmares
My anger
My sadness
My pain.
We often speak of deliverance as a thing of the past, and rightfully so. "He has delivered me from ____" is a testimony in a nutshell. What I love about 2 Corinthians 1:10 is that it's facing forward. The things I need to be delivered from are usually connected with the past. But hope looks ahead with confidence. Because He has, we can know that He will. What hope. He has never left me sitting in a pit once I've asked Him to pull me out. When nothing else is certain, He is certain. He is my solid foundation and the only One who can save me from my sin, myself, my situation. Maybe you need deliverance from fear. From abuse. From chronic worry. From illness. From your thoughts. If you are a follower of Jesus Christ, then you have already been delivered once. And, Sister, he WILL deliver you again.