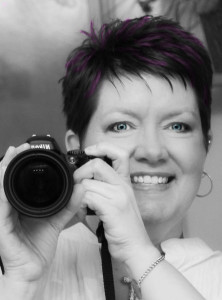 My name is Becky Jo and I'm a wannabe Southern Belle who married a Northern Hunting Man! So, now I reside in the chilly state of Michigan – quite a switch up for this Arizona girl!!!  I am madly in love with Jesus, my man, my kiddos and my grand babies. My hobby is coffee … always coffee!
The verse I've chosen is Psalm 118:5-6 MSG
Pushed to the wall, I called to God;
    from the wide open spaces, he answered.
God's now at my side and I'm not afraid;
    who would dare lay a hand on me?
God's my strong champion;
    I flick off my enemies like flies.
Far better to take refuge in God
    than trust in people.
I chose this verse because I have an old book mark from my grandma that says that this is the center of the Bible (vs.8), and I want to ALWAYS be at the center of His Will.  Far better to take refuge in God than trust in people, indeed.  AMEN!