*This post is coming to you a few days early as our staff travels with Beth, which you will read more about below.
Hey, Everybody! It's May! We are making progress, Girls! By now you are getting some verses down in your bones. I was thrilled two weekends ago when we had our clandestine Siesta picture after the end of our Albuquerque Living Proof Live and a bunch of them brought their spirals. Talk about teacher's pets! Here they are: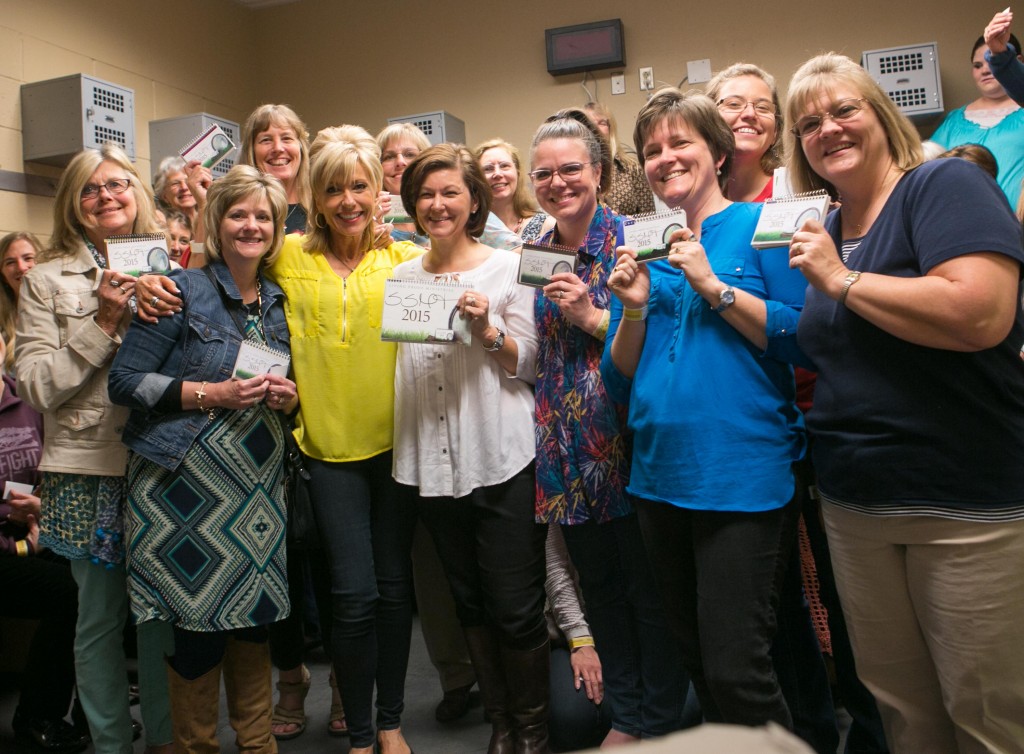 OK! I've done a little video – a really, really short one this time – where I say my verses to you while I'm on a walk in our woods so this stands as my official entry for Verse 9! I'm doing memory work right now out of Ephesians Chapter Four and it is so powerful. As you'll hear in this segment, God seems to have a tremendous partiality to the number ONE.
Y'all, I love doing this with you. I love an SSMT year. You are so dear to us. By the time you're submitting your verses, I'll be speaking in London at Hillsong Colour Conference. Our whole LPM staff is coming and many of our volunteers. Melissa is with me and will be heading up a short tour with our volunteers after the Hillsong conference ends, giving emphasis to several figures in Christianity who had tremendous influence on Spiritual formation. We are looking extremely forward to it. Her suitcase weighed 10 whole pounds more than mine strictly from books. Made me grin. The girl is a book nerd if you'll ever meet one. We were so sad Amanda couldn't come on this trip but she needed to be home with her very busy family this round. We miss her like nobody's business. Would all of you please pray for us as we labor in this gorgeous field of harvest? Please ask Jesus to pour out His Holy Spirit lavishly upon us and to give us such hearts of love for every person we serve.  When I say, ask Jesus to pour out His Spirit, I mean like GUSHES. FLOODS, TIDAL WAVES of Living Water. Understand what I'm saying? PRAY BIG. Get in there with your faith if you'd be willing and ask God to be enormously present among us here. Ask for many to be saved, many to be delivered from strongholds, healed, and made whole in Jesus. Ask for multitudes to awaken to the breadth and length and height and depth of the borderless love of Jesus. Thank you! I owe you a debt of love which I gladly, joyfully pay.
Ok, Girls! Hit it with those verses!