WE HAVE OUR WINNER!!!!!!! CONGRATULATIONS…
#2067  Edie Jones!
I think you will all so appreciate the first sentence of her comment:
"My husband is in Afghanistan and a few 'favorite things' would brighten my day!"
How about that, Sisters?!? OK, Edie, please contact Living Proof Ministries at toll free (888) 700-1999 and give us an address. Please ask for Kimberly or Susan. Knowing what we now know, all of us here would want so much to send you to the beach…but, instead, we're sending the beach to you. ENJOY!!!
PROCEED WITH CAUTION: this post will embody most everything you anticipate and perhaps even despise about women's ministry. There will even be pink nail polish. As the great Professor Thornbury said a few weeks ago on the Twitterverse "something is not a stumbling block if you can see it coming." So, consider yourself warned.
Colin and I just returned from a week at the beach in Mexico. It was crazy fantastic. I slept. I read classic literature. I also swam with a dolphin named Duey. And on the day I returned home I was greeted abrasively by a stomach bug and a crick in my neck so bad I could barely move my head. Oh, and then my 100 lb puppy Winston ate my over-priced prescription eye-glasses. But how can I really be frustrated with this bad boy?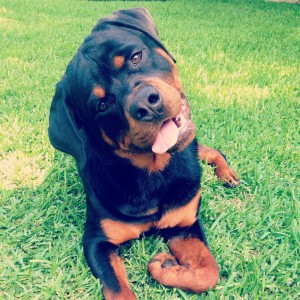 Anyway, since this weekend was the Memorial Day holiday I scrolled through numerous tweets from people who were somewhere fabulous while I was at home with a bag of frozen corn under my neck. And I began to weep for the serenity of the ocean and my dolphin Duey.
But enough about me.
I want to talk about you.
I got to thinking that there may be some of you who won't get a break this summer. While nearly everyone you know is off to some fabulous island, you won't get a moment's rest. For whatever reason, you won't be able to retreat to the beach or the mountains or to wherever else makes your heart happy. We want to send a little fun and lots of love your direction so we're doing a random give-away. And it will not include commentaries, concordances, or anything super useful or meaningful.
This giveaway is simply full of some of my personal favorite summer things including: Bobbi Brown Beach parfum (seriously smells exactly like the beach!), classic Ray-Ban aviators, Votivo Candle in White Ocean Sands, a pair of bright yellow Moleskine notebooks, Tea Forte' Pomegranate Blackberry Iced Tea, and America's Test Kitchen Best Summer Dessert recipes. See the contents below: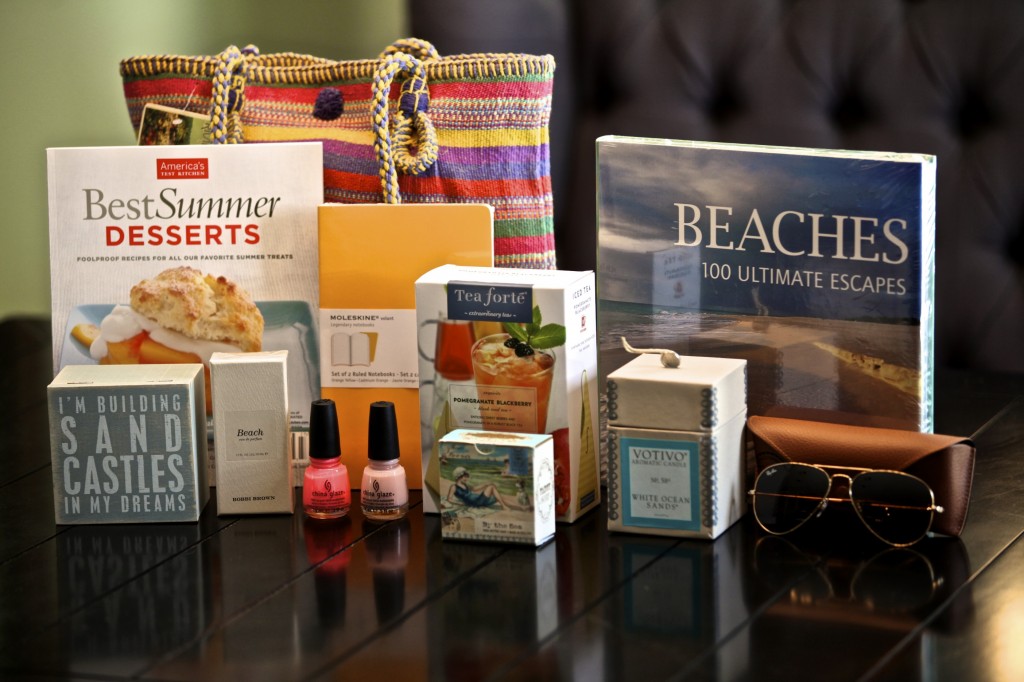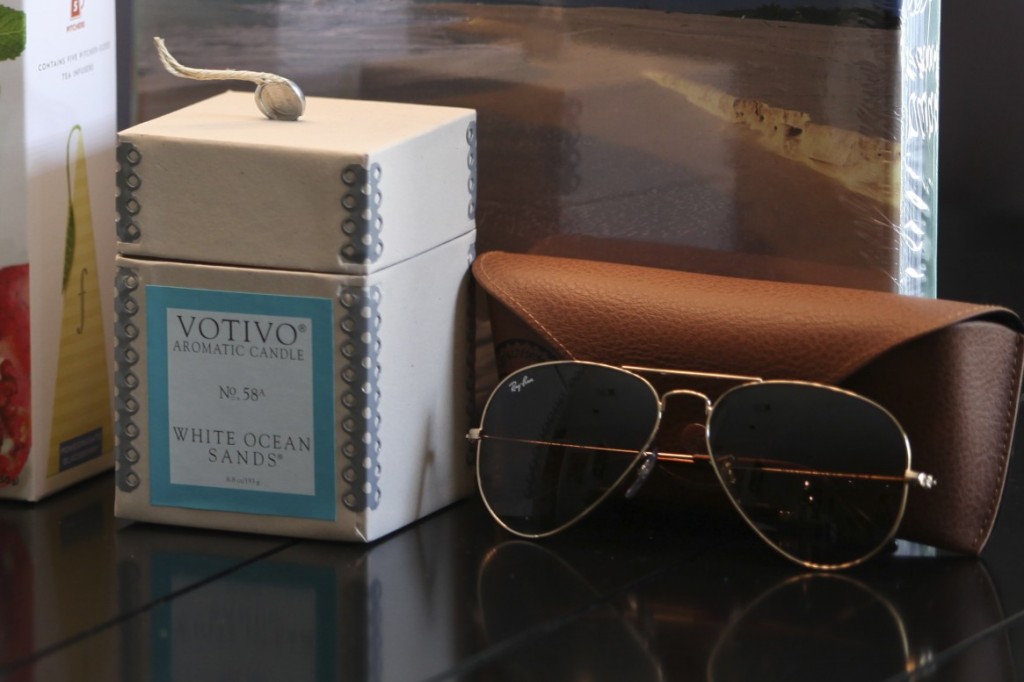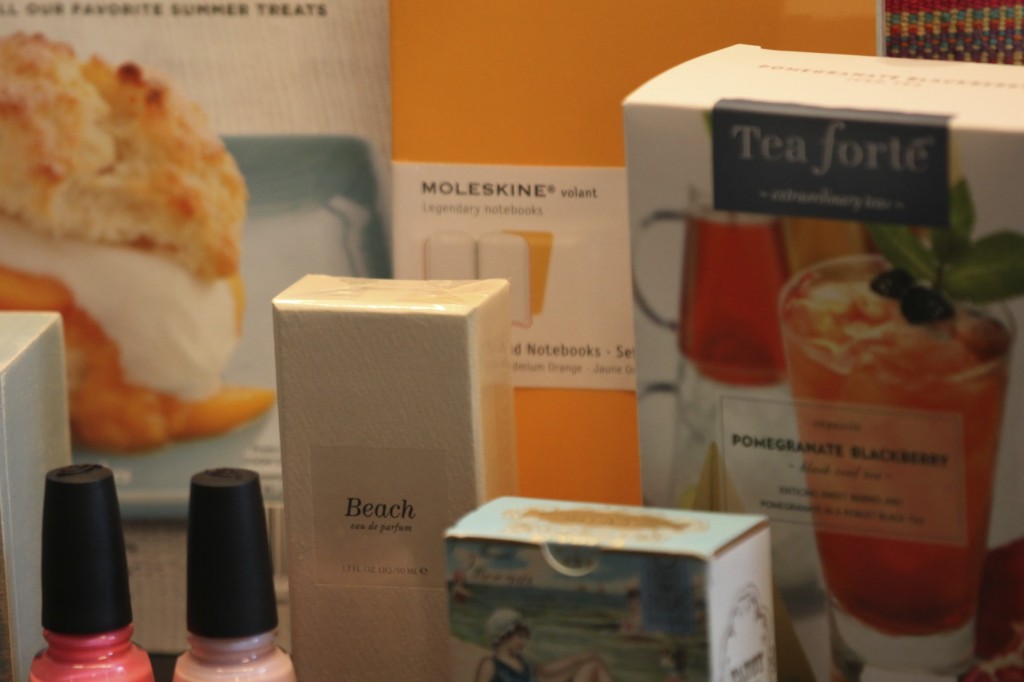 There are really no conditions for this giveaway. My hope, of course, is that this gift makes it into the hands of someone who simply can't get a break this year and not someone who is heading to the Maldives or Bora Bora next week to stay in one of those little huts with glass floors sprawled across sparkling turquoise waters. But truly, if this gift brings a big smile to a single one of your faces that is quite enough for me.
So, please enter your name in the comments section if you could use a little sunshine in your world. We'll do a random drawing and announce the winner at noon on this Thursday the 31st.
You are loved.
Melissa