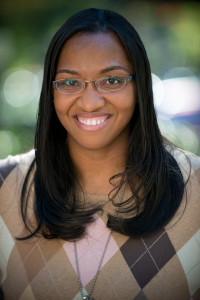 Hey Siestas!!! I barely have words to express how much of an honor it is for me to share with y'all. I absolutely adore Mama Beth and the community that she has cultivated here on the interwebs!
My name is Karina Allen. I am 35 and from New Orleans, LA but have lived in Baton Rouge since 1998. Much of my time here is spent at the gym, babysitting or at my local church, Healing Place. I am involved in a myriad of ministries and outreaches. I am on the worship team, a leader for High School girls, active in our women's ministry, nursery registration team volunteer, a part of young adult ministry, and a teacher for our kids' dance ministry. I also help with our inner city outreaches and to bring awareness to human trafficking through Trafficking Hope Inc. I taught preschool for about 10 years but I knew that that wasn't the call of God on my life. I am a freelance writer and editor. I'm a contributor for Incourage as well as a few other sites. I am working on my certification to be a Life Coach. I long to speak, hope, truth, life, encouragement and purpose into the souls of women. My dream is for each woman to fully walk out their identity in Christ in the specific calling that He has for each of their lives.
"…and provide for those who grieve in Zion—to bestow on them a crown of beauty instead of ashes, the oil of joy instead of mourning, and a garment of praise instead of a spirit of despair. They will be called oaks of righteousness, a planting of the Lord for the display of His splendor." Isaiah 61:3 NIV
Really, the whole of Isaiah 61 is incredible! It is all about the Spirit of the Sovereign Lord and what His anointing empowers us to have and to be. I don't know about you, but most days I don't feel empowered. I feel a bit defeated by life, others and even myself. But that is not God's will for my life or for yours. His desire is for His Spirit to come alive in us, to overflow and impact those around us.
Recently, I was at my friend Elizabeth's house working on some writing projects. She has this gorgeous black and white photo hanging of an oak tree from New Orleans' City Park. And verse 3 of Isaiah 61 was beautifully written underneath it. My gaze repeatedly returned to that photo and that verse much of the night. It's as though the Lord was trying to get my attention. I knew that this needed to be a verse that I committed to memory and needed to become embedded within my very marrow.
1.) God wants to trade the pain we acquire from this world with His good and perfect gifts. Before sin entered the world, mourning and despair were never even a concern. The world has been bombarded with evil and suffering. People cause harm and bad things happen. But God wants us to know that even in the midst of tragedy, we can experience His peace, comfort and even joy.
2.) Through the trading process, God's dream is for us to become oaks of righteousness. Now, this may not seem like something we would want to be described as, but it should be. Oak trees are remarkable! They are strong, tough and extremely resilient. They have roots that reach down deep into the earth. When we exchange our hurt with the Lord's goodness, this is the outcome. We dig deep into His Word and discover His promises for us. We stand firm on that foundation and the storms of life are unable to shake us. We allow Him to be the lifter of our heads and fill us with His hope. We become confident that He will work all things together for good to those of us that love Him and are called according to His purpose. (Romans 8:28)
3.) As we grow to be oaks of righteousness, we turn into a display of the Lord's splendor. On display for all to see…that is an intimidating thought. Don't let it be. People watch us. They watch how we live and what we say if we profess Christ. They watch how we respond in both good and bad seasons. That's okay. As we are conformed to the image of Christ, others take notice and eventually desire to know why our lives are different. That is often how the Father draws hearts to Himself.
My Sister…
Beauty, joy and praise await you.
Deep roots are calling out to you.
His splendor is ready to be displayed through you.
For His Name and His Renown,
Karina Allen