Happy Monday, ladies! I hope you all had the best weekend.
Beth was in Moline, Illinois for Living Proof Live , which come to find out, is also the world headquarters for all things John Deere. Truth be told, this was new information to me as of Friday morning. Our Siesta Mama was on a tweeting roll and the pictures she was so graciously sharing with us were the perfect start to what seemed to be a wonderful weekend!
In case you are not a part of the twittersphere, allow us to humor you. And in case you're having a rough Monday morning, please allow these to brighten your day.
Here is Beth heading out pulling out of Houston to head that way.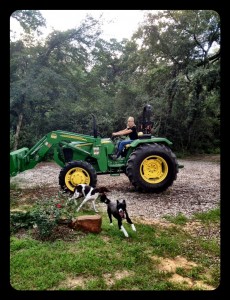 When she first arrived. This is a huge tractor in front of the John Deere Pavillion which you can see in the background.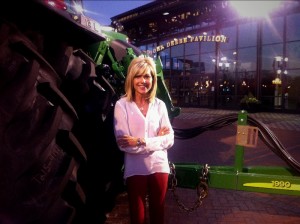 Beth and Travis were very happy to be there.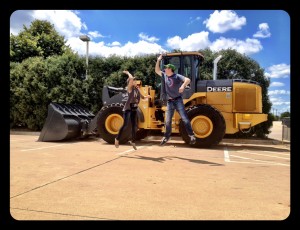 And here are your fearless leaders preparing for Friday evening.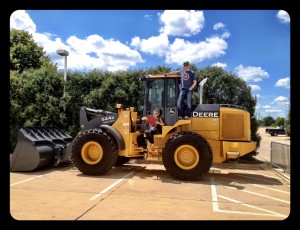 A little behind the scenes..the team getting situated to bid an appropriate farewell to Moline. You can see Rich getting them all perfectly placed in this one. Just like a family portrait. It's serious business, folks.

And last but certainly not least, the team saying farewell to Moline.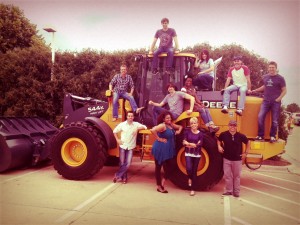 Of course, don't miss the amazing recap Rich created for us! Honestly, they get better and better each time. Thank you SO much, Rich!
Living Proof Live – Moline IL from Rich Kalonick on Vimeo.
We love y'all so much!