Good afternoon, Siestas! Monday probably would have been a more appropriate day to write this post, but we went straight into Tuesday night Bible study, so I wanted to get through that before we spent one more post on SSMTC. So, please forgive me for any details I might be missing.
It was a wonderful weekend, was it not? I personally had the sweetest time receiving and giving so many hugs, and putting names with faces I see all the time on the blog. In fact, I think someone mentioned on Saturday that is was National Hug Day. How appropriate is that?
One thing some of you may not know is that this was my second SSMT Celebration. I attended the celebration in 2010 as a participant and Siesta. Isn't that so fun? Getting to serve you ladies this time around was a complete joy and honor. I often referred back to the first SSMTC and took in where the Lord had brought me since then. Who knew? To be so honest, it was very surreal. He is so good and sweet.
We started out Friday evening STRONG! I got to the church early around 2:30 with Jenn, who happened to be in charge of the entire event, and some of you beat us there. It was so fun to see how excited y'all were. Jenn and I ended up getting ready in the bathroom at church before things got crazy, and I got so tickled when about five of you walked in on us as we were freshening up our make-up. Real life, folks, real life!
After getting things all set up and ready, we opened registration at 5:00 and that's when most of you started flooding in. At the registration table we gave a lot of hugs, and also some cute tote bags, pens and a program. They were adorable!
At 7:00 sharp Travis and his team led us in some powerful worship. If he doesn't do it for you, I'm not sure who would. They are such an anointed and gifted group that genuinely loves serving the Lord, and it shows. Not to mention the excitement in the room. During the second song I walked up to the balcony to get a quick picture and just stood there for a minute to take it all in. We are a real blog community that has come to life. Instead of reading and posting your sweet comments, I got to stand there for a minute and listen to y'all sing. It was a sweet moment. Again, probably just another one of my nostalgic moments that I've been having lately. Please forgive any sappiness.
Once worship was over Beth was up and not only did she have a WORD for us out of 2 John, she surprised us all by reciting the entire book to us by memory. Because of how animated and passionate she is, I think it's safe to say we all felt like we were watching a portion out of a Broadway play, except she was speaking the living, breathing word of God. For the next three sessions, on into Saturday, Beth spelled out the word WALKING for us and had a point for each letter.
There is no doubt in my mind that each woman walked away with some truth in her heart and the courage to take back her ground the enemy has trampled on or stolen! Wow. I've been thinking about my ground all week.
When we wrapped up the Friday evening session, while Beth took pictures with the different regions represented, the rest of us enjoyed cookies and cocoa in the Fellowship Hall. I didn't get to personally drink any of the hot cocoa, but I heard it was out of this world. I know for a fact the sugar cookie was, as I did enjoy one of those. Or maybe two. Grin.
We all cleared out Friday night, only to lay our heads quickly on our pillows to return bright and early Saturday morning. Travis and his team and Beth all did a phenomenal job.
Halfway through the morning it was time to say our scriptures to each other. During this time I walked around to snap a few pictures and it was really fun to see everyone in pairs all around the building reciting your scriptures out loud. What a powerful time!
Throughout the weekend, we gave the ladies who could recite all 24 verses an opportunity to do so with a partner and claim a gift we had for them, and do y'all know we counted 385 that signed off for reciting all 24 verses? That is amazing! I think our in house cheerleader, Evangeline, cheered each of them on individually very enthusiastically. It's what we do best at LPM.
We even had one Siesta recite all of her scriptures in Greek to Melissa on Saturday. Incredible.
Once we'd all said our scriptures, and all the pressure you felt was gone, Beth sent us out on the letter G: Go out into the world WALKING in what you know. It was the perfect ending to a perfect weekend. Travis led us in some foot stomping worship and then when all was said and done, I heard most of you talking about going to get Tex-Mex. That was very wise of you to do.
Ladies, you were an absolutely blast and the sweetest, most gracious and warm group of ladies and not to mention fun and beautiful. To say y'all are easy to love would be an understatement. However, I don't want to leave out those of you that couldn't make it this weekend! Know that you were thought of, prayed for and MISSED! Your hard work didn't go unnoticed by us one iota. We love each of you dearly and haven't stopped talking about you since Saturday, which started out through text message the minute we all left HFBC Saturday afternoon. Thank you so much for making a trek to Houston to celebrate with us!
Although saying this doesn't plaster a pretty pink bow on this post to wrap it up, I want to let y'all know that we will not be doing scripture memory this year on the blog. That has been the number one question we've received so I just wanted to make it clear. We do, however, encourage you to continue on doing your scripture memory and grab a few ladies to do it with you! Don't let this blog keep you from memorizing scripture. But do be looking out for Siesta Summer Bible study and be sure to check back in 2013 for scripture memory.
If you wrote a recap post, feel free to share a link to that specific post in the comments section with your comment. I know other ladies would love to read about your experience.
We love you ladies dearly. And we mean it!
Travis and Angela Cottrell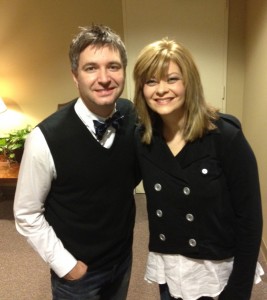 Worship. Sorry for the quality, these were captured with my phone.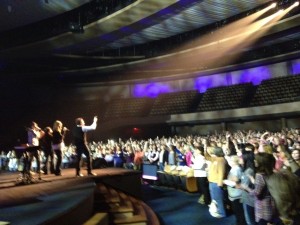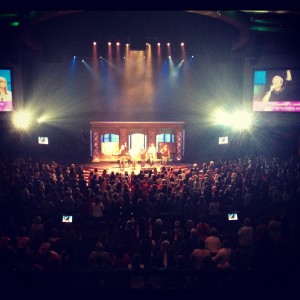 Ladies reciting scripture to each other all over HFBC.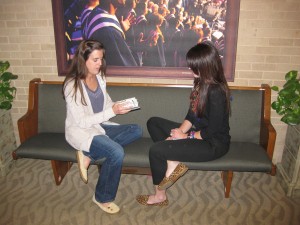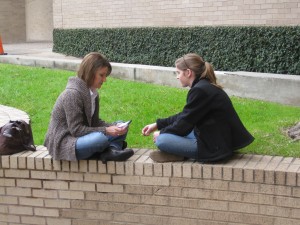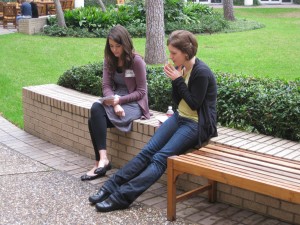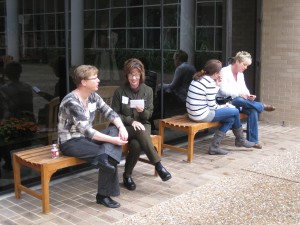 Our youngest Siesta who recited all 24 verses as well. Each time she did one, she jumped up and down and clapped. It was precious.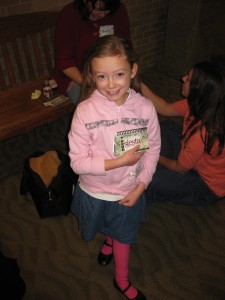 Our scripture wall. Awesome!