Hi Siestas!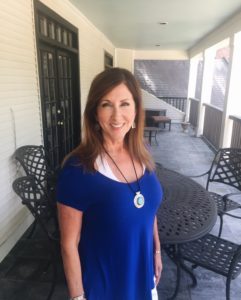 I'm Diane.
I've enjoyed working here for many years in the area of Resources and Customer Care. (We have the BEST customers ever). I'll soon be retiring but may I never retire from God's Word! His Word always ministers life to me.
I chose to share two verses with you that I've been camping on during a season of personal loss.  My sister, Cindy, passed away suddenly July 1st.
"Now we know that if the earthly tent we live in is destroyed, we have a building from God, an eternal house in Heaven, not built by human hands."
2 Corinthians 5:1 (ESV)
"Blessed be the God and Father of our Lord Jesus Christ, the Father of mercies and God of all comfort, who comforts us in all our affliction, so that we may be able to comfort those who are in any affliction, with the comfort with which we ourselves are comforted by God."
2 Corinthians 1:3,4 (ESV)
That second one is a real mouthful but oh, so rich!  It's a fact that we will all face times of loss and will miss our loved ones.  Tents do wear out. They weren't meant to last. This earth is not our true home. But praise be to God who assures those who trust in Him that He will personally provide a forever home when we leave this planet.  And for those still here, He promises comfort and true peace. I can testify, it's real!
Then, there's more…
Jesus uses us to comfort others from His supply, not our own.  He's so efficient and so faithful!
My prayer is that He will show Himself in all of your seasons too.
His and Yours,
Di