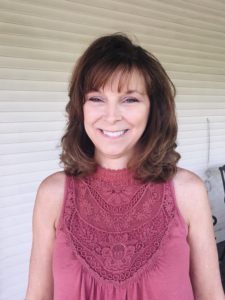 Hey Siestas,
My name is Mary, and I do all things accounting at Living Proof Ministries.  I haven't had an opportunity to meet many of you, but I have thoroughly enjoyed getting to know you through Facebook and the blog.
But the verse in Colossians I keep camping on is a verse of encouragement.  Encouragement in the tough times.  Who can't use some of that?
Colossians 1:11 in the Message says,
"We pray that you'll have the strength to stick it out over the long haul—not the grim strength of gritting your teeth but the glory-strength God gives. It is strength that endures the unendurable and spills over into joy, thanking the Father who makes us strong enough to take part in everything bright and beautiful that he has for us."
God promises to help us through the hard times.  Too often I exhaust myself trying to push through in my own strength.  In those times when I make it through the storm on my own – it's without joy and often without thanksgiving!  This verse reminds me to catch myself in the act of gritting my teeth – to stop and instead draw from the "glory-strength God gives."  It is here in this posture I can rest in His promises.  It is here where He is truly glorified, and it here where I give Him all the thanks He deserves – right in the midst of the storm!