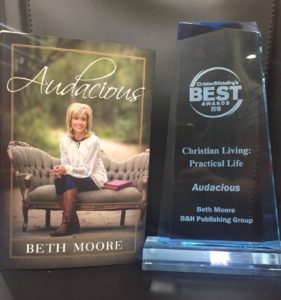 ***CONGRATULATIONS WINNERS***
Comment #543– Nanette Price
Comment #190­– Caity
Comment #292– Lacey
Comment #426– Paula Rockwood
Comment #299– Sandy
Comment #236– Nita McAdoo
Comment #158– Anna Deaton
Comment #151– Karen
Comment #326– Dodi Timbrook
Comment #320– Vicki Clement
Comment #161– Susan Beckman
Comment #300– Debbie M
Comment #329– Louise
Comment #121– Jenn Nahrstadt
Comment #347– Pamela
Comment #512– Karen Burton
Comment #253– Hernsa
Comment #367– Stephanie
Comment #227– Donna Shrader
Comment #6– Sarah Stevenson
Comment #52– Geri Fitzgerald
Comment #240– Heather M
Comment #136– Leslie Jordan
Comment #323– Candace Ottoson
Comment #508– Sharee
Comment #346– Laura Zielke
Comment #421– Carol
Comment #435– Kelli S
Comment #413– Debra
Comment #427– Susie Ashworth
Comment #463– Karen Pope
Comment #141– Olivia
Comment #280– Kelly
Comment #216– Lisa Suit
Comment #278– Janet
Comment #108– Rebecca M
Comment #196­– Kym
Comment #572– TPM
Comment #109– Lauren
Comment #68– Pamie Peterson
Hey, you guys! My good friend Jennifer Lyell (trade book publisher at B&H Publishing) got word to me yesterday that Audacious had just received this award. A lump instantly jumped in my throat. I want so much for Jesus to get glory from it and to woo some hearts searching far and wide for a love that lives up to its press. I've never once written a book that meant little to me but a few of them were born out of such peril or passion, they are particularly dear to me. This is one of them.
If I just got one shot at saying what I think makes life here on this rocky planet worth all the heartache and worth pushing past the fear, the message tucked in this short book is what I'd want to say. We've given away more copies of this book than any we've ever placed on a shelf at Living Proof because it's just straight to the point.
Jesus.
He is everything. Worth everything. To be swept up in the bold love of Jesus is life as we were born to live it.
So, it just seemed fitting to us to celebrate this grace by giving away 40 more copies: 20 hard copies and 20 audios. If you haven't read Audacious but would like to, please by all means leave a comment to this post as your entry in the drawing. If you've read it but know someone who hasn't and you think it's worth recommending, tell her to hop on here and enter the drawing. You can't beat free!
We'll do a really fast turnaround because it's just more fun that way. We'll only leave the post open for comments until 3:00 CST today (Tuesday) then we'll close it, do the random drawing and post the winners by 5:00 CST.
We love you guys and have a blast serving you!
Beth