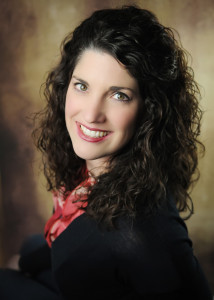 Hello, Siestas! My name is Diane Vaccaro, and I live in Fresno, CA. I'm a pastor's wife and a mom of 3.  I'm honored to share my verse today in a more formal way than usual. Often in our family we talk about how reflecting on scripture is paramount for transforming our hearts. God's living Word can do more than we could ever imagine if we only give it time to seep into our thoughts and heart for a moment or two… or ten. It's in those moments of reflection that I'm open and available to consider how the verse applies to my own life and heart. A quick read often leaves me with a short memory of what I've read, and a missed opportunity for revelation of who God is and how he loves. Memorization isn't the goal, but a tool to continue to mediate on the Word, wherever I am, and ponder it, repeating it in my mind and mouth so that it becomes part of me.
Here's my verse:
Diane – Fresno, CA
"The Lord your God is with you, the Mighty Warrior who saves. He will take great delight in you; in his love he will no longer rebuke you, but will rejoice over you with singing." Zephaniah 3:17
What I love about this verse is that it brings together God's attributes as a mighty warrior and as one who delights, even to the point of singing over me. Strength and tenderness. He is a God that can take on my enemies without neglecting the tender and vulnerable places of my heart. And I've got an enemy…I don't know about human ones, but I'm confident that The Enemy is always on the hunt. It is part of being a believer. It's part of my life in ministry.
As I reflect on this verse I wonder where I'm trying to be the warrior instead of letting God do the fighting. I wonder if I fight fights that aren't mine, neglecting the ones God has put before me for victory if I'd only fight.
And I wonder if I've become so distracted that I miss the singing. Has God been singing over me a melody so sweet while I've been straining to hear the world's approval? I really want to hear the song of God. The world's song pales in comparison.
One day I was alone in my car and not listening to music (both are seldom). I was praying and pleading and at one point simply asked God, "Do you delight in me?" This verse was pulled from somewhere in my memory as if to say, "Yes, I delight in you. You bring me great joy. I'm singing over you."
Mighty God, my prayer is that you would set my feet in the direction of my battles, that I would fight with courage and bravery, knowing that you will supply all I need. Show me when I try to fight battles meant for you. I want to duck when your sword comes crashing through, bowing to your will and power. Quiet my heart and soul that I would hear you – hear your direction and your joyful singing over me. I want your song to be the soundtrack of my days.
My prayer is that you, Siesta, will experience the Mighty Warrior and the songs of delight that he sings over you today.