Have you ever loved something so much that you annoy the folks around you because you won't stop talking about it? While this is so true of new budding relationships, I'm really talking about materialistic things. You know, things like a new pair of sandals, your favorite chocolate milk that you can't get enough of and well, I think you're getting the idea.
Needless to say, I think I wear my friends out with my obsessiveness.
Let's have a little fun, shall we?
I'll share a list of my recent favorite things, and you share some of yours.
Boom.
After all, it is summer, and for those of us who don't get a summer break, we all need little things to keep ourselves happy and entertained. Grin.
1) BIC Velocity Pen
Y'all. I do have an unusual love for pens. But I'm beginning to think it's actually not that unusual.  It's just that not everyone admits their love for such small, random and possibly nerdy things. But I needed a new batch of pens, because I don't know about you, but my pens tend to wander. It's hopeless to try and retrieve them all, so new ones it was. I surveyed the thousands on Staples.com and landed on the BIC Velocity Pen. When I say it took all the self-control in me to not just doodle all day yesterday, I'm not even lying. In fact, I did do a little doodling. So, if you're looking for a good, inexpensive pen, BIC is your friend.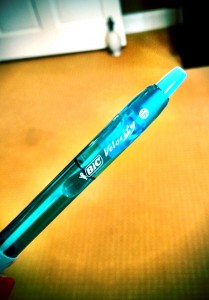 2) HEB Almond Chocolate Milk
If you do not live in Texas, I realize you have no idea what HEB is, but it is simply a local grocery store. In fact, HEB owns Central Market, which is another Texas gift. I guess we could say that HEB is the generic brand of Central Market. If we were ranking grocery stores (because we never do that) I would place HEB in third place, right behind Whole Foods and Central Market. In fact, it carries many of the Central Market items and that is a beautiful thing. Side Fact: Whole Foods originated in Austin, while the Central Market division originated in San Antonio. It's ALL a Texas thing. And now I'm laughing because you could care less about all of this grocery store trivia. It's hard being humble when you're from Texas. Needless to say, HEB Almond Chocolate Milk takes first prize. I can't vouch for any other brands since I've not even attempted to try any others. But what a waste it would be if I bought a ½ gallon, only to strongly dislike it. I'll stick to what I know. I'm so addicted I may have to have a glass every night before bed. And maybe every morning. But, hey! It's better than a bowl of ice cream, right? It's a little taste of love and joy in a cup.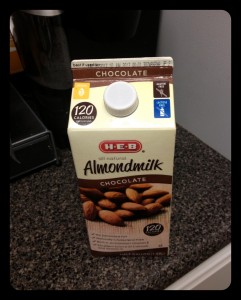 3) L'oreal Telescopic Mascara
If your eyelashes mean nothing to you, then at this point you might be rolling your eyes at me. If so, feel free to move on. But the number one question I get asked is what kind of mascara I use. I happen to love me some mascara, so I'm delighted to share it with you. And selfishly, I'm not sure what I'll do if they ever discontinue this particular tube.  So maybe my sharing will get more people to purchase it which might mean it will last forever and ever. But L'oreal Telescopic Mascara is where it's at. For me, the mascara is all about the wand, and I happen to love the skinny wand it provides. Plus, you can purchase this mascara at virtually any grocery or drug store. Which thrills me to no end.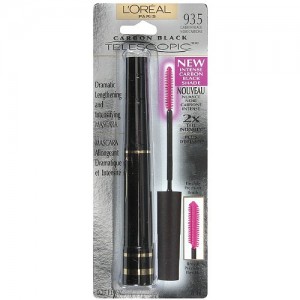 4) Essie Nail Polish
I think I've mentioned before that I am a nail polish freak. My nails and toenails are painted at all times, and as much as I love getting a manicure and pedicure, typically the painting is done by me as I'd rather not break the bank. In fact, for me it's slightly cathartic. My favorite color right now happens to be watermelon. It's the perfect pink summery color. But currently Essie has no lack of fun and summery colors.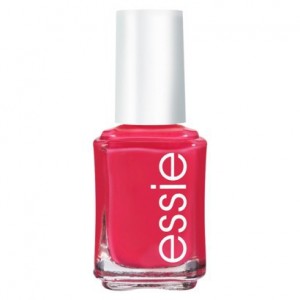 5) Volcano Candle
As much as I love candles, I'm awful at remembering to light them. That is until the store Anthropologie introduced me to the Volcano candle. The aroma is both inviting and intoxicating. And oh, so addicting. This isn't necessarily new to me, but rest assured, it will always be a favorite.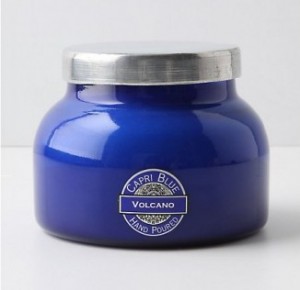 6) All Sons & Daughters Live CD
You know how sometimes a musical group sneaks up on you and surprises you with their gifts? That's how All Sons & Daughters was to me. A few of their songs had been on our rotation at church, but it wasn't until right before they released their new recorded live CD that I fell in love with them. It was love at first listen. If you're looking for a new worship CD that is worth your money and one you'll quite possibly fall in love with every song, look no further. Be blessed. Be ministered to.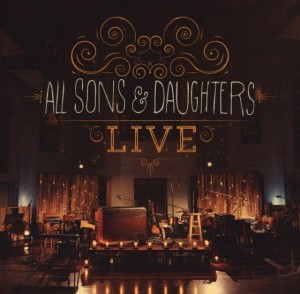 7) Trader Joe's Dark Chocolate Peanut Butter Cups
I'm nearly speechless when it comes to these babies. All I can say is it might be a little taste of heaven on earth. Every other peanut butter cup pales in comparison. They're just THAT good.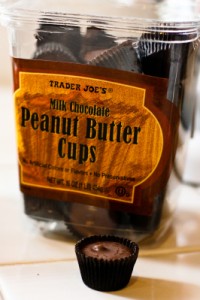 And these, my friends, are just a few of my favorite things.
What are some of your favorite things recently? I love finding new favorite things!