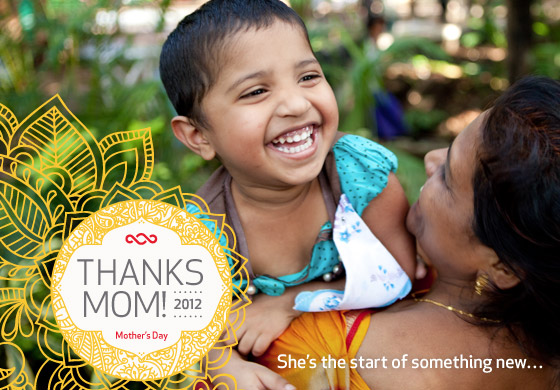 The fall of 2003 brought a lot of changes to my little world. I had just graduated from high school that previous May and instead of immediately scampering off to college, I decided to stay in Houston to attend a community college for one year. Although I felt slightly left behind since most of my friends scattered, two things kept me sane that following year, my best friend who also stayed put, and Bible study.
My mom had previously attended a Beth Moore Bible study and although I'd heard of her, and knew her name, I really had no idea the impact she'd later have on my life. That fall semester my mom asked if I wanted to attend Bible study with her, and knowing I had nothing to lose, I agreed to it. So we made our way that September evening to Houston's First Baptist Church and for the next ten weeks sat through the teachings and tapings of "Living Beyond Yourself", which also happened to be the very first Bible study I'd ever finished in my life. Mind you, I grew up in the church, but I devoured this study day in and day out. As I spent time alone studying God's Word, I can honestly say that semester changed the course of my life. I wanted Jesus for myself.
No words could ever convey how grateful I am to my parents for raising me in a church going, godly home. In fact, I learned what a true servant was by watching my mom serve the church joyfully week in and week out, and I don't see her quitting any time soon. However, it wasn't until college that I realized while my own mother taught me to love and serve the church, this firecracker of a lady named Beth Moore taught me to how to love Jesus and how to love and study His word. The fact that she had poured out her heart and soul and taken time to mother women across the globe through her Bible studies was not lost on me. I claimed her as my spiritual mother and throughout college introduced her to my sorority sisters a time or two. I was extremely grateful for the gift she was.
Through Beth's teachings, writings and Bible studies, I know she has not only mothered me, but I know for a fact that is how many of you, our dear siestas, feel about our Siesta Mama. How blessed are we?
Fast forward almost ten years later, in my wildest dreams I would have never guessed the Lord would place me directly under her leadership. I can honestly say that who she is as a Bible study teacher is exactly who she is as a boss, mentor, friend, and God-loving spiritual mother. No pretention, no games, just pure authenticity. I've been planted among 11 other spiritual mothers here at LPM and my love tank is over-flowing. I sincerely pray I never take their incredible wisdom for granted.
To put it into simple terms, I feel beyond spoiled.
I have yet to experience motherhood, and although my desire is to one day be a wife and mother, while I'm waiting, the only way I can adequately say thank you to my own mother (who I'm becoming just like) and to Beth as a spiritual mother is to pour myself out to the younger girls I've been given the privilege to love and serve. Those with mothers and those without. What I've learned is that you don't need little mouths calling you "mom" to be a mother. You can leave a legacy of mothering with or without birthing your own children.
A little over a year ago I sat at the funeral of a young mother who left behind a 16-year-old daughter and it was at that moment that I realized how much I loved and needed my own mother. What in the world would I do without her?
As Mother's Day is fast approaching, I am acutely aware that my situation is rare, especially as I think about the little girls in India who've been born to mothers enslaved in the brothels. Little girls, their daughters—some as young as seven or eight years old—are being forced into the sex trade. But the cycle of enslavement doesn't have to continue. These mothers strive to protect their children from this generational fate, and As Our Own offers a way for these brave women to give their children the life they themselves are denied. In Jesus name, As Our Own is an answer to their desperate prayers of rescue. Let's support them and be a part of the solution and their story.
Siestas, you may not know what an impact you made in the lives of these precious girls last Mother's Day, but rest assured it was eternal and in fact, you haven't stopped giving. After our sweet Amanda posted last year, As Our Own heard from hundreds of you from over 45 different states and four different countries and collectively you all helped raise over $27,000. That is amazing!
Maybe you're like me and you're in a season of waiting, take this opportunity as one from the Lord and honor and bless a little girl across the world who needs a mother like you to love and provide for her from afar.
To mother is to sacrifice in more ways than one.
To give these girls a spiritual inheritance is to sacrifice financially for them.
Would you consider joining me in honoring your mother, daughter, sister, aunt, spiritual mother or maybe another mother figure of your own by giving to As Our Own? You may never see the fruit of your sacrifice, but the Lord will honor it, and there is no doubt the girls you're giving value to will know the impact of your sacrifice.
Instead of stressing about the perfect gift, just follow this link to donate to As Our Own and then follow the instructions to download a card that explains the donation you made in her name. I promise, along with a hug, it would mean the world to her.
Your gift is making an eternal difference and impact. Thank you so, so much!