I wonder if anyone but me has a loved one (whose identity I will guard with my life) who suffers from a little known fear I have chosen to call Trashcanaphobia. Maybe it is not your loved one. Maybe it is you. See if any of this sounds familiar. Sufferers of Trashcanaphobia inexplicably leave all sorts of things – used Splenda packets, or even running shoes, for instance – on otherwise spotless kitchen counters for hours on end or until a codependent loved one moves them. Here's the definitive part of the diagnosis: and all the while with the trash can only a few feet away. After watching this strange phenomenon for a matter of years (I'll not say exactly how many), I have come to the conclusion that said sufferer cannot help it. Said sufferer obviously has a terror of trash cans.
Here is a recent documentation of this little-explored and afore unexplained phenomenon: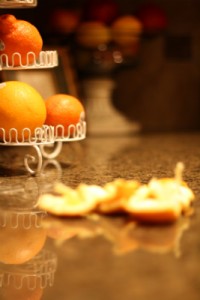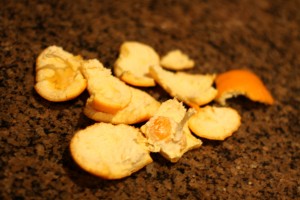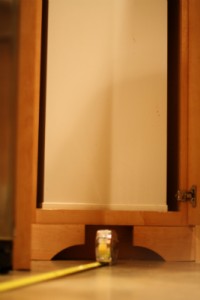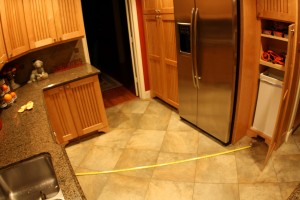 This very morning, my mind was even further expanded concerning phobias when Melissa's cell phone dropped in the middle of rich conversation as it does every single morning. I called her back and got the usual voice mail, then about 10 minutes later like clockwork she rang my line. I answered the phone with, "I bet anything your cell battery was dead."
"Yep, it was." (It almost always is.) "Colin told me yesterday that he can come up with no further explanation for why I constantly have a dead battery except for an undiagnosed fear of phone chargers."
So, that's two of them in our family at least. We'll call that one "Cellchargaphobia." I think my daughters told you several years ago that I have a phobia of unfried foods. We'll call it "Unfriedaphobia." I've gotten some victory over it the last few years but it is still my phobia of choice.
So, please say it's not just the Moores. Any odd family phobias out there?
PS. We're having fun here today. Those in a mood to take themselves too seriously will want to find a different blog for the next 24 hours. You are dearly loved but we'll talk to you later in the week.