At fifteen months old, Annabeth…
Loves her baby dolls.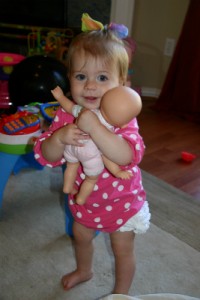 Has hair that can be experimented with.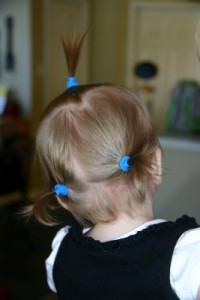 Is adorable in her summer shorts.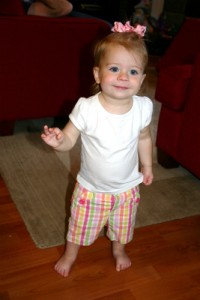 Is trying to get the hang of sippy cups.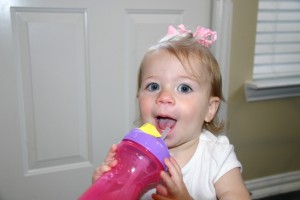 Loves this enormous book about animals. Sometimes we hide it from her because she also gets mad at it.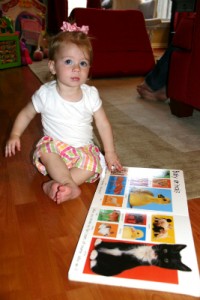 Is ready for the pool!
Finds the trampoline electrifying.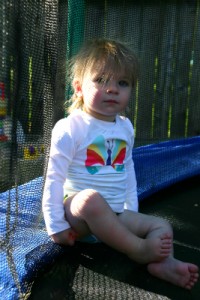 Likes to scribble on the magnadoodle.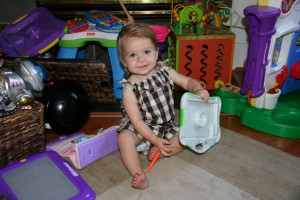 Went on a mother-daughter lunch date at a tea room.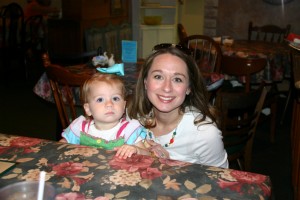 Took a walk with Pappaw.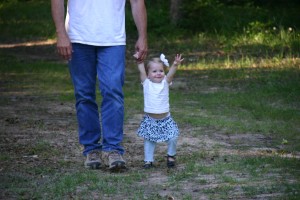 Learned to say "Bibby" only moments before this picture was taken.
Took a wild ride with her brother pushing the stroller…and loved it.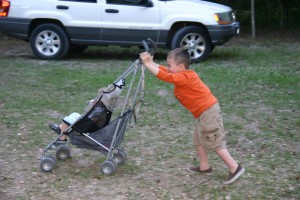 Tried using a spoon (that was too long). She stabbed the cheerios with it and then used her fingers.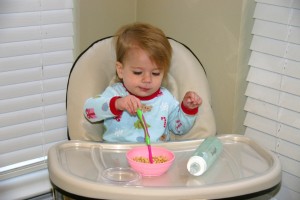 Loves being outside. (But it's only May.)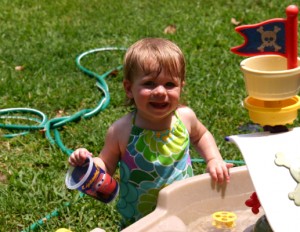 Is highly entertained by this water table.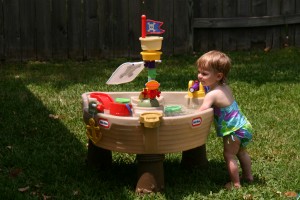 Check back this weekend for a Mother's Day video and greeting from Beth!
PS – Please pray for Siesta Mama as she films five segments for Life Today tonight and tomorrow. Ask Him to give her anointing, strength, endurance, a great connection with the audience, and for Jesus to be magnified through His Word. Thank you so much!