He was one of the "ones" at the SLI simulcast last weekend.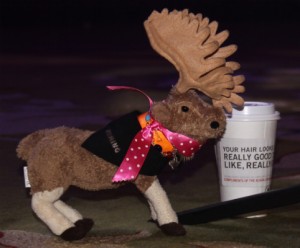 Siesta Lavonda says, "Melana sent Moose with Adrienne to the simulcast, and during the lunch break, we took this picture of him (with the cup holder that makes him feel more secure about his hair.)"
You can check out one of his previous adventures here.