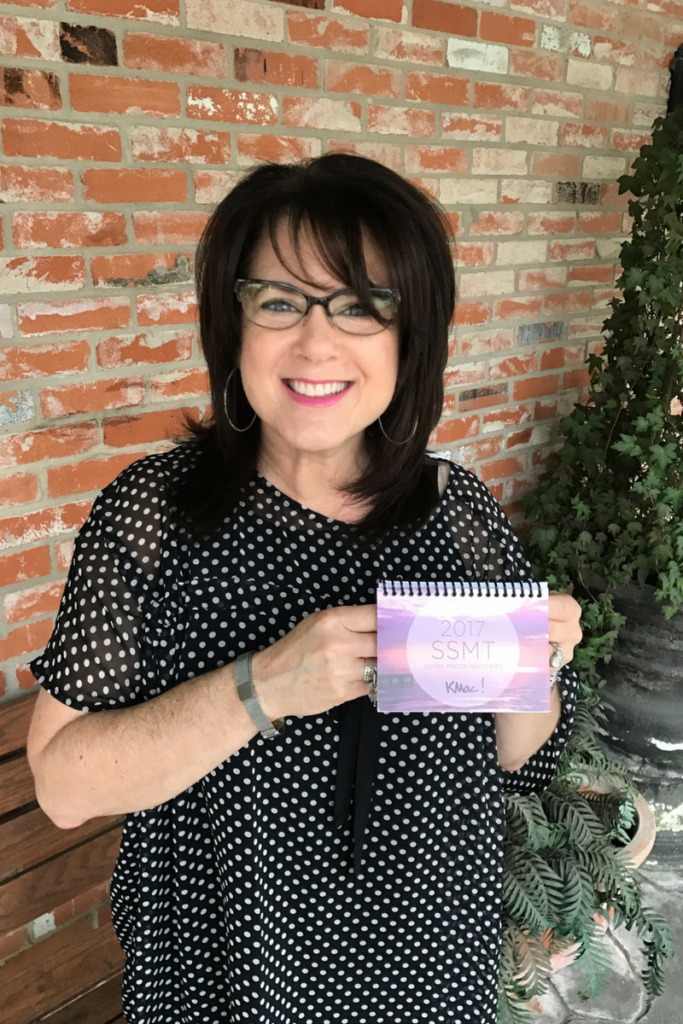 Hi! I am K-Mac, the 2nd Kimberly M. in the office, hence the nickname. I couldn't be happier to finally at least sound like I was cool with this name.
I have had the privilege of being a part of Living Proof Ministries in either a volunteer or staff role for about 13 years.  [Every time I have to calculate the years, I think, "How can that be?!" Grin.]
When trying to focus in on what my next memory verse would be, a single verse kept coming to mind: the familiar Matthew 6:33,  Seek first the kingdom of God…  It kept showing up in sermons, in devotionals, on Instagram, at church, etc. so I figured I had better start there, even though it seemed a bit of a cop-out because I already knew the verse. So I started looking up different translations and finally landed on including the little section of 9 verses in Matthew 6 that ends with verse 33.  Having done a fair amount of "casting my cares" (1 Peter 5:7) to God last year regarding anxiety, I was blown away to find this section also addresses anxiety. I guess Jesus and I still have some ground to take in this area. [If you also struggle with areas of anxiety, I highly recommend you watch Beth's TV teaching called "The Basket Case" on our LPM App, and especially take the time to do the Action Guide once you get to Part 4!] And how fun is this: I just learned that this teaching will re-air on TBN beginning tonight!
I love knowing that what I felt might have been a random selection of Scripture, He has a strategic purpose. And, wow, have I found choosing a portion of Scripture is much easier for my mind to remember than scattered verses!
Keep keeping at it, my SSMT partners!
Matthew 6:25-33 (ESV) – Do Not Be Anxious
25 "Therefore I tell you, do not be anxious about your life, what you will eat or what you will drink, nor about your body, what you will put on. Is not life more than food, and the body more than clothing?26 Look at the birds of the air: they neither sow nor reap nor gather into barns, and yet your heavenly Father feeds them. Are you not of more value than they? 27 And which of you by being anxious can add a single hour to his span of life? 28 And why are you anxious about clothing? Consider the lilies of the field, how they grow: they neither toil nor spin,29 yet I tell you, even Solomon in all his glory was not arrayed like one of these. 30 But if God so clothes the grass of the field, which today is alive and tomorrow is thrown into the oven, will he not much more clothe you, O you of little faith? 31 Therefore do not be anxious, saying, 'What shall we eat?' or 'What shall we drink?' or 'What shall we wear?'32 For the Gentiles seek after all these things, and your heavenly Father knows that you need them all. 33 But seek first the kingdom of God and his righteousness, and all these things will be added to you.