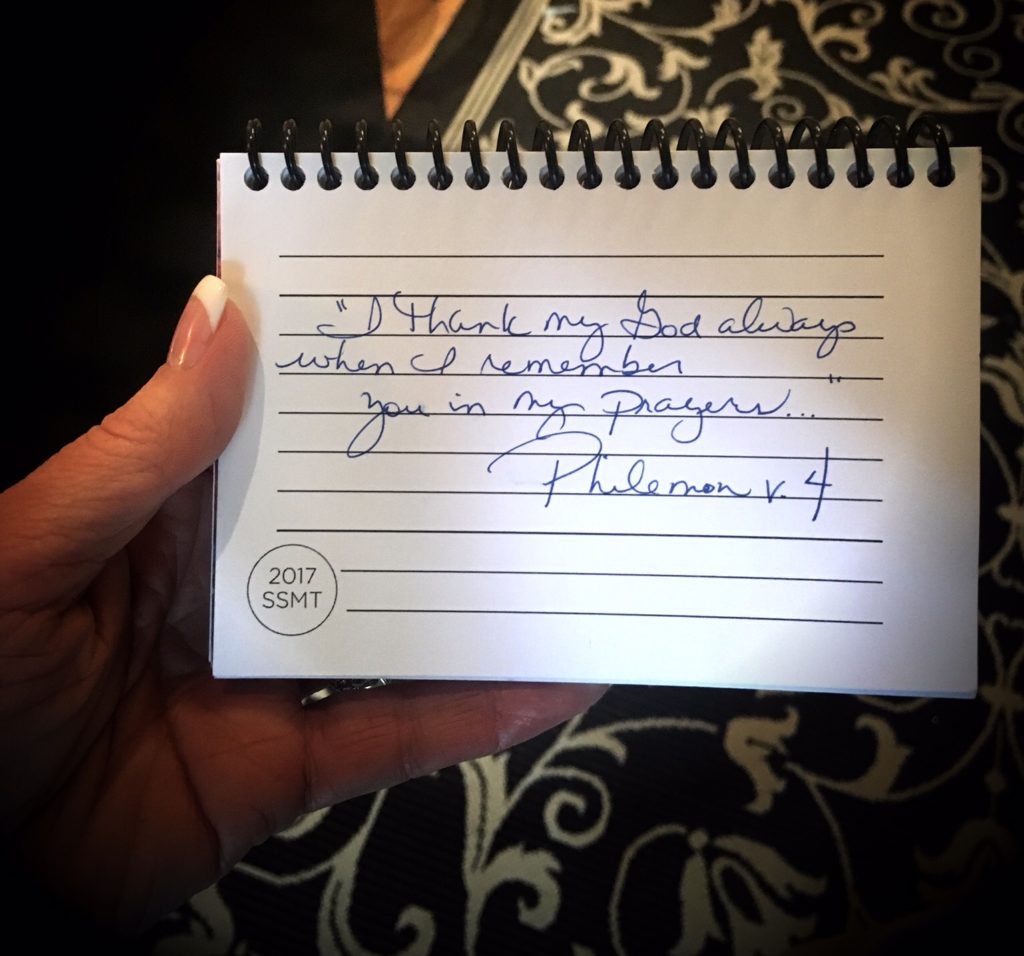 OK, my beloveds! It's time for verse 4! Since I'm whittling my way through the one-chapter Book of Philemon and the individual verses don't stand alone as well, I've been giving you an alternative verse as an option for those looking for ideas. This one, however, is so good that it serves perfectly. By all means, share it if you like!
Beth Moore from Houston, Texas: "I thank my God always when I remember you in my prayers," Philemon 4 ESV
You are a tremendous joy to me and, just in case you don't feel like this to a whole lot of people: you a very, VERY big deal to all 14 of us at LPM.
With much affection,
Beth