I am back from Australia and have a whole week off. See?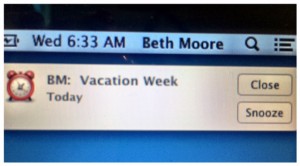 That means I'll take lots of walks in these country woods that I pined for while I was away. If we could walk these woods together, you and I, this is what we'd do:
We might first take one of these…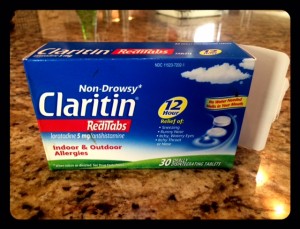 …since bright yellow flecks of smiling sun are blanketing every surface in sight. Negative people might call it pollen but let's try to be positive. It makes it easier if you will simply agree to see sneezing as cathartic. Use it to get some stuff out of your system. Go ahead and yell out from the gutter of your soul while you sneeze and make yourself heard. Scare somebody. It will do you some good.
We'd then put on our snake boots. What basic black pumps are in the city, snake boots are in the country.  A must, and you wear them with everything including shorts. Before we put them on, let's have a quick tutorial on which snakes out here are poisonous:
This is a Coral Snake. A bad mama but she's a pretty thing, isn't she? Sometimes we find one curled up on our front porch, a fact that I find somewhat unsettling.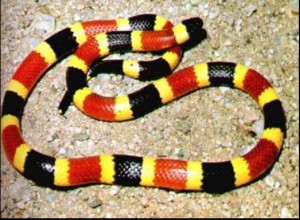 This is a Water Moccasin. That's a bad dude right there and an ugly one at that. We'll be most careful to watch for him when we're near the creek.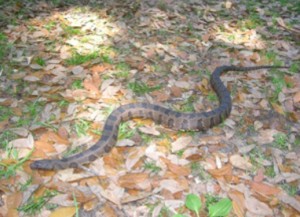 While our black snakes are not poisonous, they tend to score high on the creepy meter. You sort of have to talk yourself out of a panic attack when you see one because they tend to be impressively large. They're often right on the dirt road or up the side of an oak tree.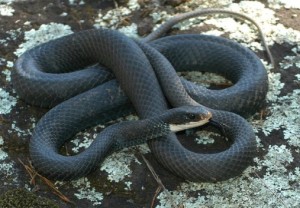 As a bonus for still agreeing to go on our walk, I'll let you choose which pair of boots you want to wear and I'll put on the other ones. The camos are most comfortable but let's just say that no pair of fangs on earth is getting through that steel mesh on the other pair. Those are my rattlesnake boots for the cactus land in West Texas. You can breathe a sigh of relief that we do not have rattlers here in the country. So, which pair do you want?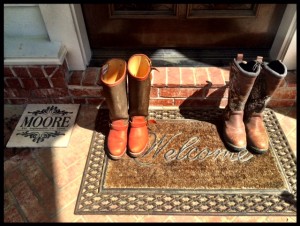 The dogs have already spied us putting on our boots so they are yelping to high heaven at the iron gate in the back yard, begging to be set free. They will race down the path toward the creek like their tails are on fire but Queen Esther, my Border Collie, will come in a distant second to Geli (short for Angelina), Keith's bird dog. She soars like a greyhound. They love the unabashed joy of the wild as long as they get to come home to the air conditioner, eat a fine supper peppered with people-food, and sleep on giant pillows. A few weeks ago I had them on a walk and nearly fainted dead-into-the-dirt when Geli ran through the brush back onto the path with a coyote right behind her. I'm not making this up. It's almost like we live in the African bush surrounded by hyenas.
I yelled and waved my arms like a crazy woman. It might have been a good time for cursing which Keith has tried diligently to teach me to do but, as it was, the coyote sauntered off, probably out of embarrassment for me. I have yet to capture a good picture of Queen Esther and Geli romping the path so you'll have to confine the image to your imagination. Sometimes, however, we have to wait to go outside until a rabbit finishes its breakfast. Why? Because Geli is also hungry for breakfast.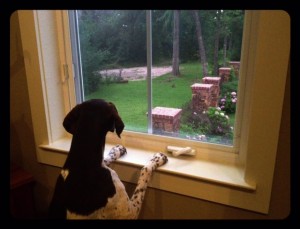 We'll walk on down the path and talk about all sorts of things. These woods are good for that. Trees don't tattle. If you tend to be bigger on manners than honesty, you'll probably try to tell me it's beautiful out here but that might be a stretch except to us. We chose not to manicure these acres so it's mostly wild and bushy and viney right at eye level but if you'd lift your chin, you'd see oak and pine and sycamore limbs stretching out like everlasting arms over your head. This time of year, you'd also catch a tease of wild dogwoods peeking out like they don't want anybody but you to know they're there.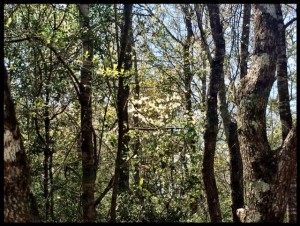 You'd have to come soon to catch this little glimpse of Texas Spring because they'll disappear with the late April heat. We have a little meadow on our walk that sprouts a tiny patch of wild bluebonnets this time of year. Nobody but God planted these. Keith and I discover a few more every year and it delights us to no end.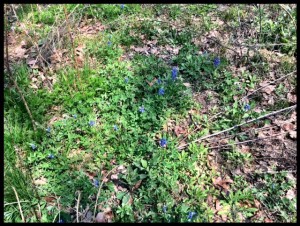 If you'll stay alert and wide-eyed, you might get to see a pileated woodpecker swoop overhead like I did yesterday, then you'll hear all manner of hammering.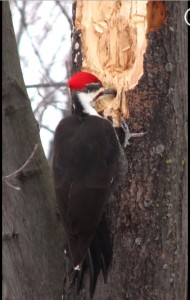 Think Woody.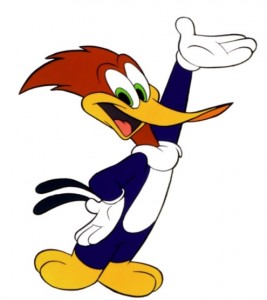 We'd probably pass by Jackson and Annabeth's swing set on our walk.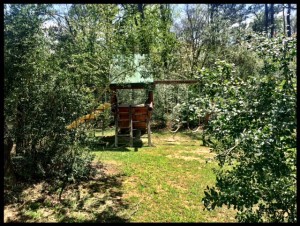 They love it so much and, when they're on it, I'm usually somewhere on it with them. If you haven't been on a swing set in a long time and swung as high as you could, you don't know what you're missing. It makes me laugh really hard which makes Annabeth laugh really hard.
While we're on our walk, we might stroll past our neighbor's fence and say hi to the donkey he got to keep company with his steer.  Ever since this mischievous little guy wandered up in my yard a month or so ago, I've been in love with him. I've asked Keith to buy me one but he's been as stubborn as a mule about it. He says the next thing we knew, that donkey would be up on the couch watching TV with us. This was taken the first time I met him.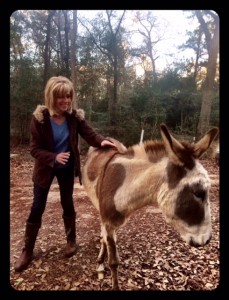 Come on, now! Just try to tell me he's not fabulous! We'd then pass around by Big Pops' and Memmaw's house and visit their chickens. Big Pops and Memmaw will be sorry that Annabeth and Jackson aren't with us but the chickens won't.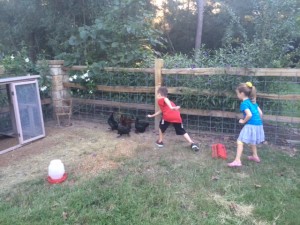 We'd circle back around to my house by way of this bridge. It is just over a gully but, when it rains a lot as it often does in Houston, it turns into a respectable creek. Jackson and his friends love to look for frogs and tadpoles under here. This bridge is my favorite man-made thing on our property. My man built it for me long before the house went up. I sit on it often just to think about things.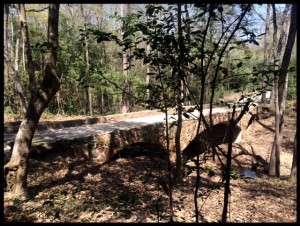 We'd then make our way back to my front porch, pull our boots off, and sit on this bench, just the two of us, and talk.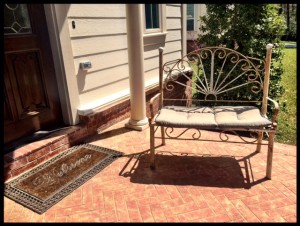 We'd say that the Lord is good and that His love endures forever.
And we'd be right.
I sure love you.