*Fair Warning: This is THE longest post of all time, but I promise you it's worth it. Read it in segments if that helps!
Every year around the holidays I get the pleasure of listening to my coworkers discuss their signature recipes for their own family gatherings. I'm continually put to shame because, let's be real, yours truly doesn't cook.
(Actually, it's not that I don't like cooking, it's just that I haven't had many occasion to cook for. Cooking for one is pretty lame and as a single girl, I'm fairly content with a bowl of cereal each night. Don't be fooled though, when my time comes, I will have no problem asking for the cooking anointing.)
About a week ago Beth came up with this brilliant idea to collect recipes from our co-workers to share with you, our beloved Siestas. While you won't see one from me (Lindsee) on here, you will get a taste (pun intended) of some of our favorite holiday recipes. Eleven of our fourteen coworkers, including Beth, submitted their favorite family recipes and we are so delighted to share them all with you. (I'm also going to attempt to briefly explain to you what each of them do at LPM, which you may or may not find interesting, because sometimes it's fun to picture who is serving you.) They are not necessarily all "Christmas Day" recipes, but more so holiday recipes, some you can use all year long, some are fun for New Years Eve, and a few are meant to be eaten on Christmas morning.
They also range from side dishes, to appetizers, to drinks and desserts! What's not to love? To make it a bit more reader friendly and easy on the eyes, I've written out each recipe on a virtual recipe card and if you click on it, you can print out the card itself instead of having to always refer to this blog post. However, now that we all live in the land of smart phones, it is just as easy to bookmark this page in your websites for quick and easy access.
(But seriously, is the card not adorable? I printed them each at a fun website called Skip To My Lou. You should check it out. Adorable.)
The ONLY recipe you won't find in a card is our Siesta Mama's. Naturally, she wanted to bless you all with her dressing recipe and unfortunately, it won't fit on the card. But that's okay because she even has a visual for you all. If you want to print hers out (at the bottom), simply copy and paste her portion into a word document and you're good to go!
You'll see that some recipes have two cards because it requires the main dish and an icing or topping.
Here is a list of categories and titles of our favorite dishes:
Appetizers:
Blue Cheese Balls or Spread
Side Dishes:
Cornbread Muffins
Sweet potato Soufflé (Two recipe cards)
(Roughly) My Nanny's Cornbread Dressing (This is the only recipe out of order and you'll see it at the end of this post.)
Main Course:
Christmas Brunch Casserole
Dessert:
Chocolate Drops
Flaky Peanut Butter Brittle
Missy B's Canadian Sugar Cookies (Two recipe cards)
Best Friend Cookies
Drinks:
Egg Nog
Snacks:
Christmas Mix
Susan is our resident chef at LPM. But aside from being our resident chef, she works in our correspondence department doing general email correspondence. Also, Susan is our resident counselor. Everyone here wants a piece of her wisdom. Grin.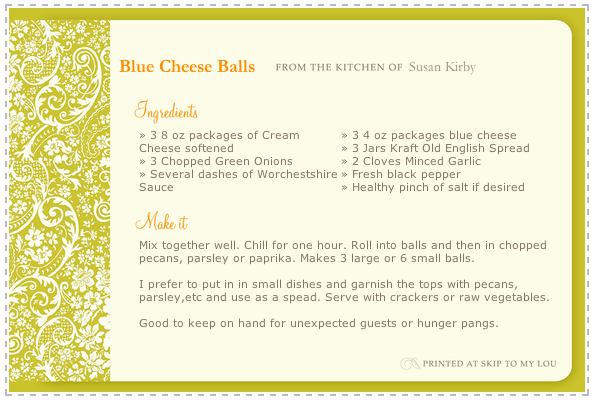 Our beloved Diane heads up our resource department. If you've had an issue with a Bible study order, a scratched DVD or just had a general question about a product, you may very likely have spoken to her on the phone. She also loves animals more than anyone I know. We love her!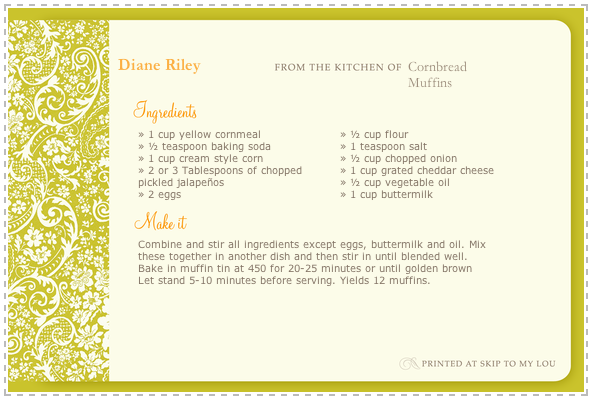 Sabrina directs what we refer to as Living Proof Ministries. She runs our ministry with godly business sense she gained from her time in the corporate world and keeps things in order. Truthfully, I couldn't tell you everything she does because I simply do not know, but I know she works hard! We're grateful for her leadership in so many areas.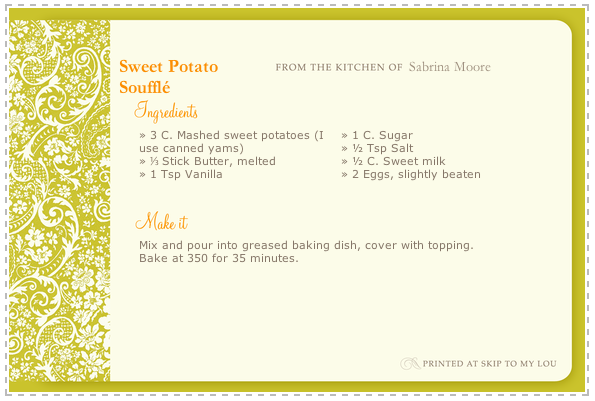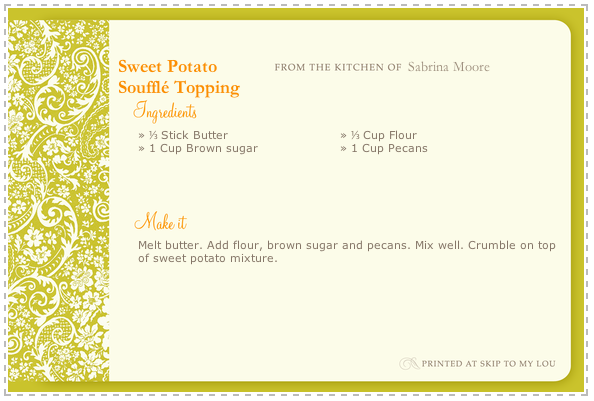 Sherry has one of the sweetest hearts and gentle souls you'll ever meet and we only get to see her two days a week since she's a busy young mama of two boys. You're going to laugh when I tell you I THINK she works and helps out in our resource/accounting department. (But I'm going to double check on that. I'd hate to lead you astray.)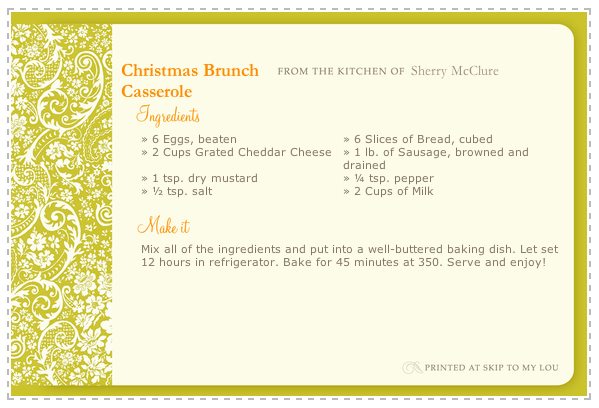 If you've ever written and sent a letter to our dear Beth at LPM, you've most likely heard from the encouraging Nancy Mattingly. She works in our snail mail correspondence department. To know Nancy is to love her. I bet you'd agree if you've ever received a letter from her! Not to mention she gives the world's best back scratches and massages. It's truly a ministry.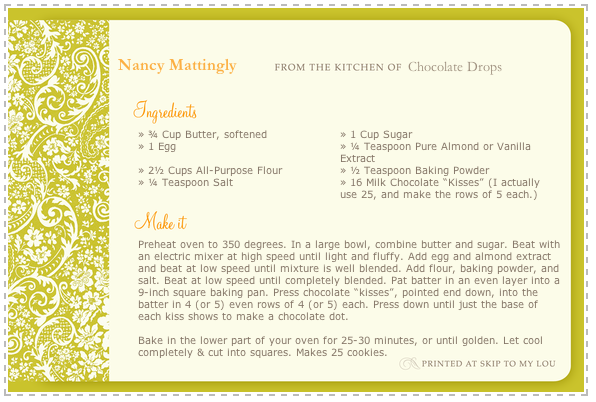 I'm lucky because I get to share an office with Jennifer Hamm twice a week. I'm far from being a mama, but when I grow up I want to parent just like her and Sherry. They bless me so! Jennifer heads up all of our events, not the least of which is Tuesday Night Bible study. No small feat. And she rocks it. She is also the woman behind all things SSMT Celebration, which might bless you!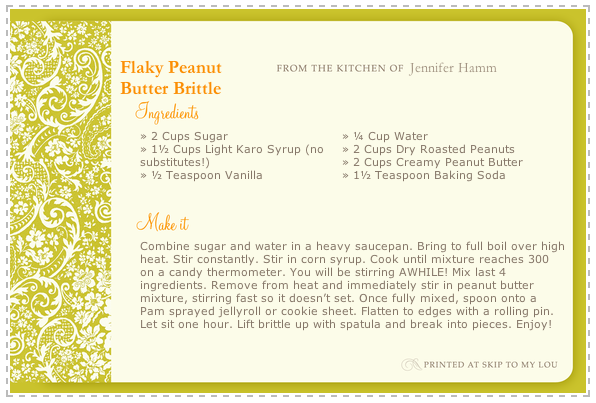 Oh, KMac. We have two Kimberly's on staff, which is how this Kimberly adopted the name KMac. KMac is Beth's personal assistant and the best of the best. One of the most efficient and humble people I've ever had the chance to meet. Plus, her laugh is loud and contagious. (And not the obnoxious loud, but the good loud.)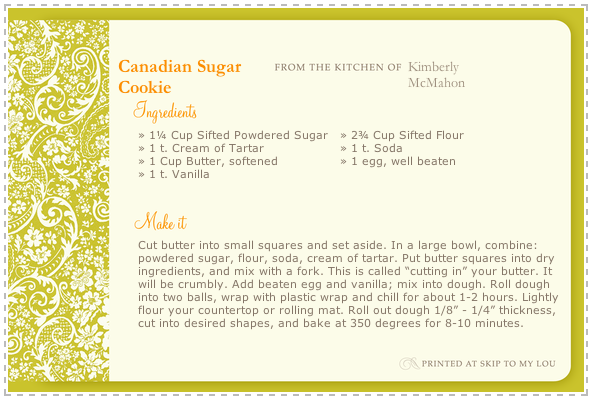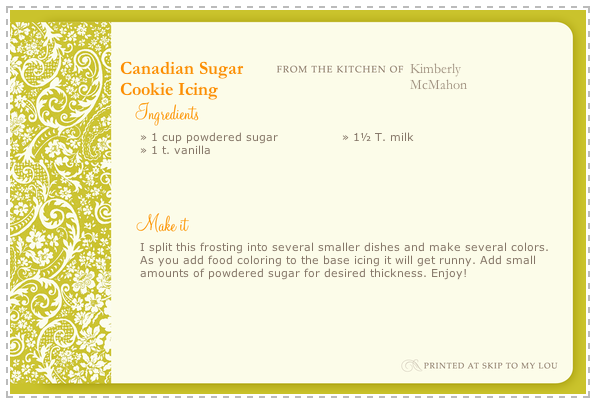 You may have heard a few Johnnie stories in the past because she and Beth raised their children together. Also, she is hilarious! Johnnie also works in our correspondence department, but more specifically, she answers your questions about certain books or Bible studies and she also would be the one to send you replies or the commissioning from the LPL conferences. For this recipe card, instead of listing the ingredients in one section and the process in another section, it is listed out by steps (Step 1, Step 2, and Step 3), so your best bet is to follow the steps. I hope it's not too confusing!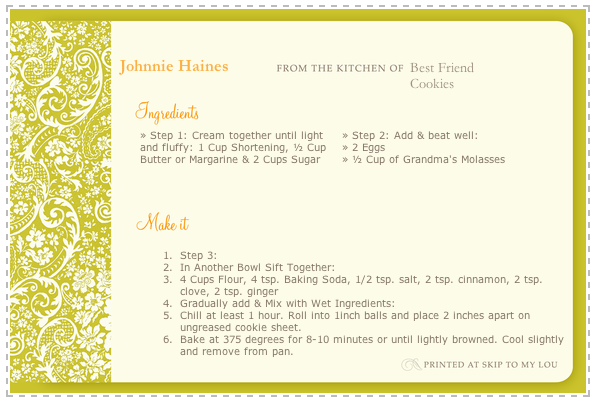 You see Evangeline, but we refer to her as Vangie, or, our resident diva. And we've never loved anybody more than we've love Vangie. Not to mention she can pray the house down, and I mean it when I say it. She is a gift and a warrior! Vangie works in our resource department heading up our volunteers and packaging. So if you've ever received a product from LPM wrapped in pink tissue paper, you have Vangie to thank!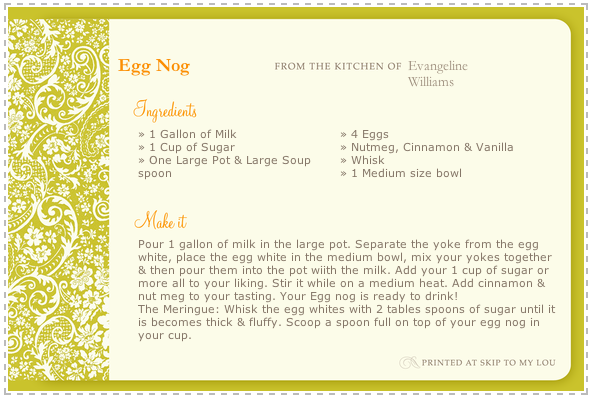 Kimberly Meyer is everyone's best friend. You may be grinning, but I'm not kidding. She could talk to a tree (and I mean that in the most endearing way possible), which is why she is our LPM admin and properties manager. Kimberly answers our phones and speaks to every single person that calls…all day long. She is also our prayer chaplain. My favorite thing about Kimberly is that after talking with a lady for a solid 20 minutes and praying over them, she'll explain to them that we really can't give counseling here at LPM but she's so happy to give them a number of another ministry that they could call for further assistance. Oh, and if LPM needed a cheerleader, she's our girl. Most likely, if you've ever called LPM, you've heard sweet Kimberly's voice. We're grateful for her joyful spirit! It's contagious.
And lastly but certainly not least, a recipe and a note from Beth herself, which is far better than any introduction I could give you. But just in case you're unaware, Beth is our resident Bible study teacher, fearless leader, brilliant author and amazing boss. Needless to say, we love her so, so much.

(Roughly) My Nanny's Cornbread Dressing
I say roughly, Sisters, because none of the women in my family have ever wanted anyone else in the kitchen. My sisters and I were not taught to cook at our mother or grandmother's knee like some of you were. We were told to play outside or someone was "gonna to cut a switch." I write these words with delight, not spite. If I'd had five children under one roof, I would have threatened the same thing. My brothers and sisters and I have each figured out our cornbread dressing recipes based on taste. Below is the closest I've come in my kitchen to my mother, Aletha's, and grandmother, Minnie Ola's, recipes. The only reason I'm braving this recipe is because young cooks ask constantly for dressing recipes and hardly anyone coughs one up because no one has it written down. So, please, at least give me an "B+" for effort here because your blog mama loves you and she's willing to give it a happy shot. I don't stuff my turkey with this. I bake it separately but you can certainly use this for stuffing. Just Google the variance in preparation. This recipe will make far more than you can stuff into a turkey. If you have a smaller family, half it and you'll have plenty.
Ingredients:
4 pieces of bacon, fried crispy for the bacon grease alone. Eat the bacon while no one is looking and save the fat for this recipe.
Two batches of baked cornbread
4 baked biscuits. I do not know why. Because my grandmother used them and so did my mom. That's why. The cheap Pillsbury buttermilk biscuits in the can work great. That's what I use every time.
3 pieces of plain white toast
1 cup of butter
2 chopped onions
½ cup or so of chopped celery (To your taste. I use a bit more because I like celery.)
Salt, pepper, and sage to taste
1 teaspoon poultry seasoning
2 eggs
Instructions:
*Fry bacon in an iron skillet if you have one and remove the bacon. If you fry them in a regular pan, just pour the drippings into your baking dish.
*Mix up a double batch of cornbread according to the recipe on the back of any bag of cornmeal. (I always substitute the vegetable oil in a cornbread recipe for an equal amount of Crisco shortening because the shortening makes it so much lighter and fluffier.) We want it light and fluffy!!
*Pour the batter into a nice, hot skillet with the bacon grease in it and bake until it is done all the way in the middle. (I'm feeling compulsive like I need to say stuff like, "Don't let your grease catch on fire!" But I am going to assume many of you have some basic kitchen experience.) You'll know it's done when a sharp knife should come out clean from the center. (Don't cut yourself on the knife. Stop it, Beth.)
*Bake about 4 biscuits according to directions. The cheap Pillsbury buttermilk biscuits in the can are perfect. (I do not know why. Because my Nanny did and my mother did, that's why.) It's awkward to just bake 4 so go ahead and bake the whole can and eat what's left with your bacon.
*Toast about 3 pieces of white bread.
(A friend of mine uses the equivalent of crumbled white French bread instead of biscuits and toast. It's the same general idea: cornbread dressing usually includes some regular bread.)
*Crumble up the cooled cornbread, baked biscuits, and toast together.
Note: I do all the above on the evening before if I'm doing a noon meal or too many dishes are competing for oven space.
If you are roasting a turkey (which is optimum for great dressing), reserve a cup of the drippings for the dressing and the rest, of course, for your gravy. (Make sure the turkey is completely done before you remove drippings.) I put my drippings in a gravy separator cup like this so that the drippings will separate from the fat.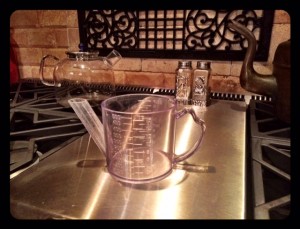 If you can't find a measuring cup with a low spout like this, put a regular measuring cup of drippings in the refrigerator and the top layer of fat will congeal as it gets cold. You can then spoon it or scrape it off. Keep all turkey drippings in the refrigerator if you are not using them right away.
*Saute 2 chopped onions and a ½ cup (or more, to taste) chopped celery in a cup of butter. (This is not the recipe for heart health. You can eat the rest of your celery for the rest of the week if you have to.) Pour the mixture into a very large bowl with all the crumbled breads in it.
This is where you start doing it by feel and taste:
*Add salt and pepper and sage. Remember that the sage is the primary flavor that makes cornbread dressing distinct but it can certainly be overdone. Start with a tablespoon, taste the mixture and add from there to suit your taste. Add 1 teaspoon poultry seasoning. Add 4 cups of canned chicken broth and the cup of reserved turkey drippings. If needed, keep adding more chicken broth little by little until the mixture is just a bit wetter than you like your dressing. It will dry out some as it bakes but, if you get it too soupy, the dressing will turn out too wet. You want the consistency to be fairly dense without being dry.
*After the above mixture suits your taste, stir in 2 beaten raw eggs. (Don't taste it after the raw eggs are added unless you are really brave.)
*Put in a large greased baking dish and bake for an hour to an hour and 15 minutes. After an hour, I start touching the top of mine with my fingertips and when it's pretty solid, I consider it done. Don't let it get too brown on top or it will be too brickish.
I like to put a tablespoonful of baked dressing into my gravy as I make it but that's just me. I'm not a giblet person so I give the gravy a little added texture with this little addition.
Serve with lots of cranberry sauce and, if it's good, talk about it a lot during the meal because you earned the affirmation even if you have to give it to yourself.
Good grief, I love y'all.
And with that, we'll call it a post and hit publish.
Be filled and be blessed!
P.S. I meant to say earlier, but by all means, if there is a recipe you're dying to share, feel free to do so in the comments!