Happy Wednesday, fine ladies!
Here at LPM we celebrate Christmas enthusiastically. That means that right before we head out for the Thanksgiving holidays, we dedicate one afternoon to decorating our office for Christmas. When you put ten or so hands to work, things go pretty quickly. This old house-turned-office is magical this time of year, so we thought it would be fun to give you a little tour.
Welcome to Living Proof Ministries, we're so happy to show you around.
Our office is pretty no matter what time of day…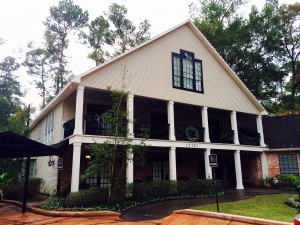 But at night it glows.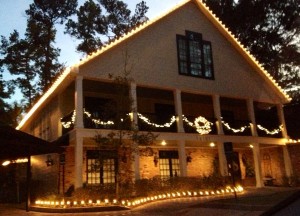 Come inside…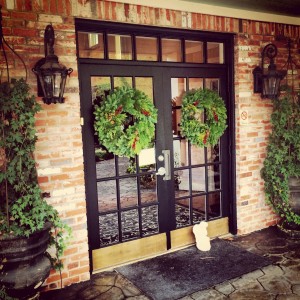 Our entryway. I personally don't think this picture does it justice. It's too pretty to capture. (The first floor is where all things resources take place. If you glance back in that hallway through those doors, that's where everything is wrapped, packaged and shipped out.)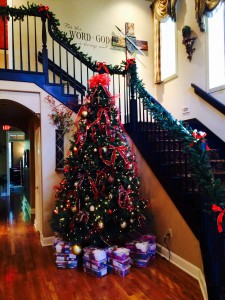 This table usually sits where our Christmas tree goes.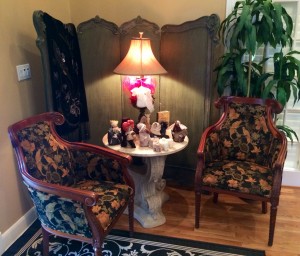 The Boardroom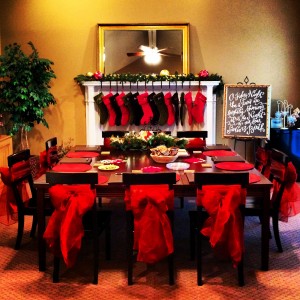 And the stockings were hung by the chimney with care. (By the way, mantels are my most favorite thing to at Christmas. They're magical.)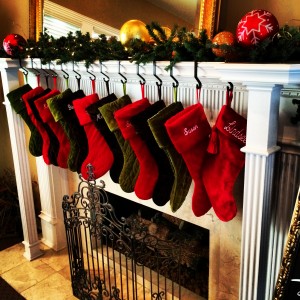 O Holy Night (courtesy of Lindsay Letters)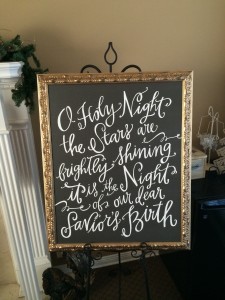 A Nativity Set in the entryway.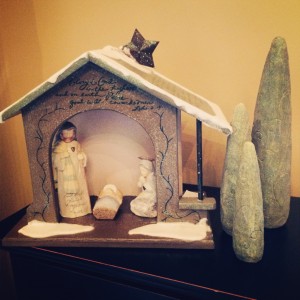 Welcome to the second floor, where everything admin happens. Do you like the way we swagged Kimberly's desk? Also, if you'll enlarge this picture, you can see our other Kimberly (whom we refer to as KMac) waiving at you guys. My coworkers really didn't want to be in any of the pictures. I tried my hardest!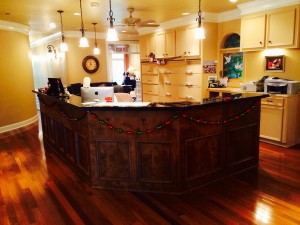 This is where we hang all of our Christmas cards. It's still pretty early, but soon this will be full of many smiling faces!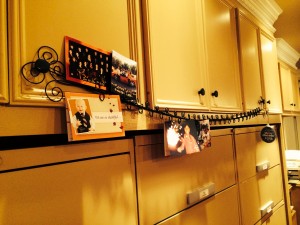 A wreath on the door to a room we call the "Red Room". You'll notice on all of our wreaths the word Joy! This is appropriate since that is our word of the month and theme for December. But no, it was not planned, just something that stuck out to me as I was taking pictures.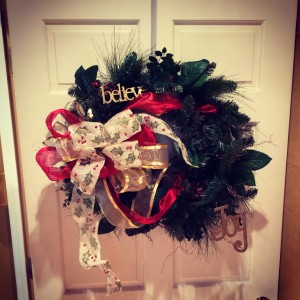 We use this table to break at and enjoy lunch every now and then.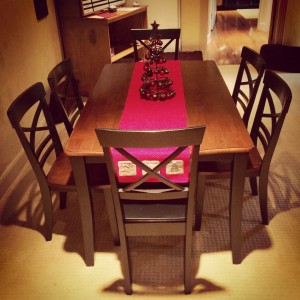 A jingle bell Christmas tree.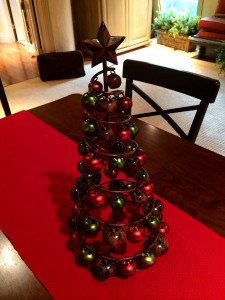 A Willow Tree Nativity Set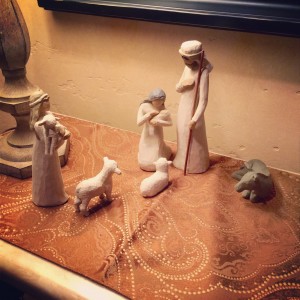 This is the mantel and fire place in our director, Sabrina's, office. You can't see them very well but she has twinkle lights on it!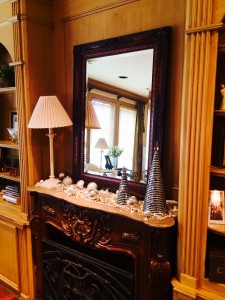 Another wreath. Another joy.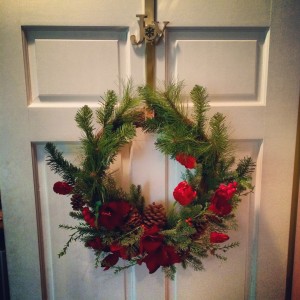 Another wreath leading into Beth's office.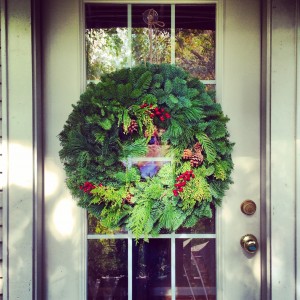 A miniature Christmas tree at her entryway.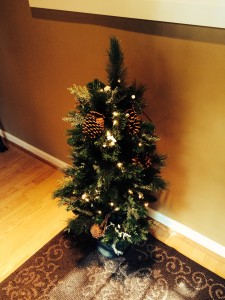 A little sleigh with scented pinecones and a fun Christmas CD. Wink, wink.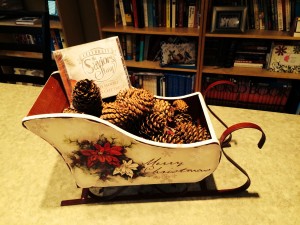 An angel. (The first picture I took of her made her look like a ghost because the light was way too bright and washed her out. So that was cool.)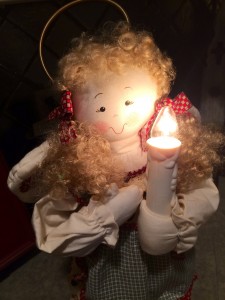 Some table decorations in a side room upstairs.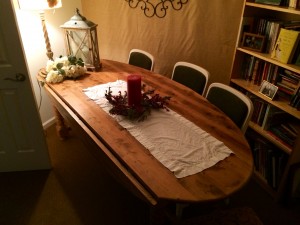 Santa? Or Saint Nicholas? Grin.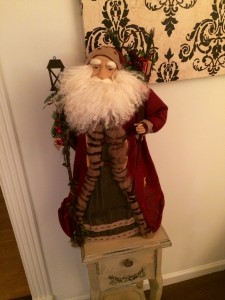 Some sparkly garland above Beth's bookshelves.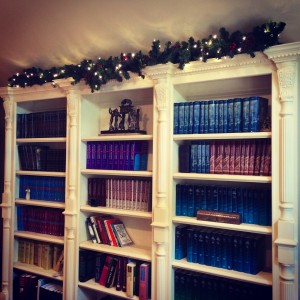 And for good measure, one more wreath in her office with a little joy on it. Grin.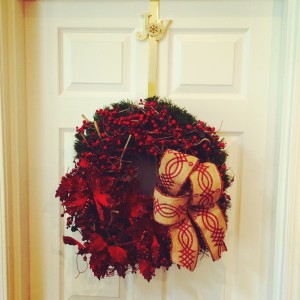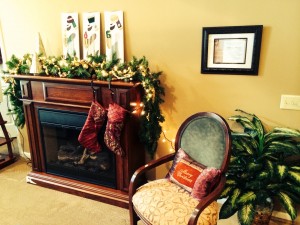 Merry Christmas pillow.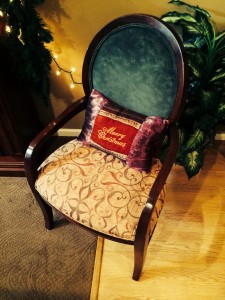 The fireplace all decorated in Beth's office.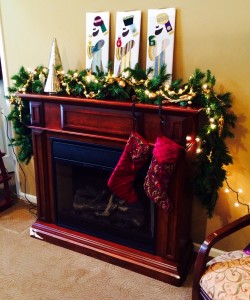 Merry Christmas from us to you! We hope you enjoyed the tour!