Well, ladies! I drove to work this Monday morning sans eye-shadow and mascara. THAT'S how late I woke up. What a fantastic start to a new week. (I hope you can hear my sarcasm. Grin.)
Does anyone else have issues waking up to music? I always immediately hear my alarm, and insert said song right into my dream because it's typically a song I love. This is both a good and bad problem. Good because it doesn't make waking up so bad, but bad because I don't want to get out of bed becasue I'm also one of those people that HAS to finish a song before I get out of the car or bed in the morning. Getting out of the car and getting out of bed in the morning are completely unrelated. Are you confused yet? And now I'm not really sure where this post is going.
Moving on…
Two things, however, made me giddy during my short commute.
1. My cup of coffee. (Priorities, folks. I may not be rocking mascara, but I was not about to sacrifice my little dose of caffeine.)
2. The crisp, Fall, coolish weather. And all the Houston peeps said amen. We had quite the rainstorm Friday night, and that storm blew in a lovely new season we like to call Fall. We probably won't see physical signs of Fall until, oh, early January or February, but the slight change in weather is a nice baby step.
I know it seems like all that's been going on around here is the simulcast, and while that has been TOP priority, and rightfully so, I thought it would be fun for a little shake up and do yet another iPhone dump. If you're new around here, to put it nicely, that just means I dump a lot of random pictures from my iPhone on this here blog for y'all to either humor me or ignore me. I'm fine with either. Grin.
So, here goes nothin'!
The envy apple deserves a picture. Y'all. If you're into apples, this seasonal apple will not do you wrong. Every time I introduce the envy apple (yes, I'm obsessed), I'm questioned as to whether or not it lives up to the Honeycrisp apple. Um, YES, to say the very least. In my (insignificant) opinion, it is ten times better.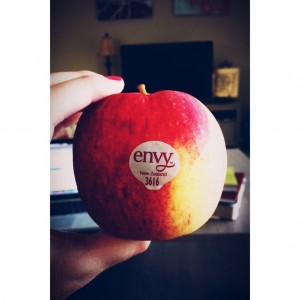 This is my (four-year-old) friend Justus. He's one of a kind. The other night I was at his house when he enthusiastically said to me, "Hey you! I'm gonna make you a waffle." And then he delivered. Without any prompting. I'd like to think I made the others jealous, but well, it was just a classic, plain waffle. He then proceeded to make sure I finished said waffle. It made me so happy.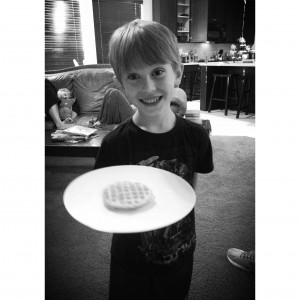 There were a couple of weeks I had major puppy fever, if puppy fever is such a thing. Listen, I'm not saying I'm over it, I'm just saying I'm not sure this is the perfect time to get a pup. So, to hold me over, this was the background of my phone for a couple of weeks. Thank you, Pinterest. I don't know what kind of puppy this is, who it belongs to, or its name, but I know that it brought me so much joy to look at. I also like to imagine what it was thinking the very minute this picture was taken. Ohmygosh. So terribly adorable.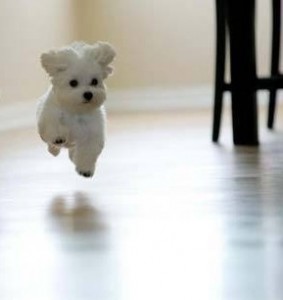 Also adorable? My sweet Ellie Paige (not actually mine, but my best friend's, just to clarify.). Cutest lunch date ever. Not many words need to be said about this selfie, BUT, one thing I've thought about so much? Children and babies, not matter what you think, are always watching and mimicking you. I'm so taken with her.
One piece of advice: Are you the one in charge of getting your oil changed? Sunday mornings is where it's at, y'all. That's the beauty of evening church services. I was able to do the thing I loathe the most and to be honest, it wasn't so bad this go around because I was literally the only getting my car serviced. Score!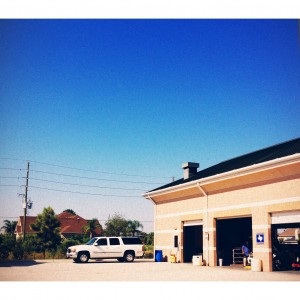 It's really cute when you show up to a concert wearing the same shirt as your friend. Different patterns, nonetheless. We're so cool.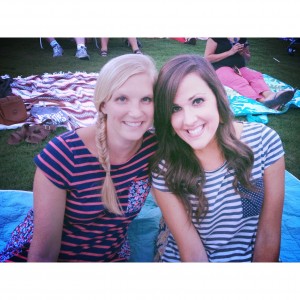 Just a fun, quick shot of the worship team at the Bossier City LPL I got to attend a few weekends ago! I know many of you were there as well.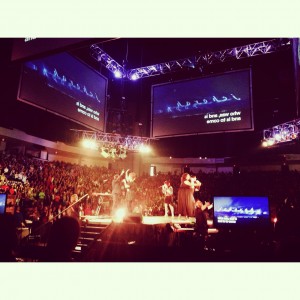 Last weekend my church, Bayou City Fellowship, had their first women's retreat! This right here is a mighty group of women. I'm so encouraged that I get to do life with so many of them. They're the real deal and I love them so.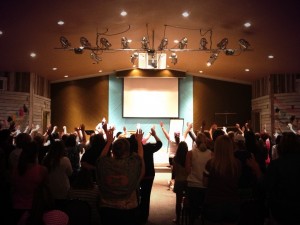 Right before we had our women's retreat, we celebrated two years as a church! I can honestly tell you that I've never loved church more, and I've never been more challenged while simultaneously been built up and encouraged in church. I said this out loud in prayer time last week becasue it's the truth, but I love Jesus more because of Bayou City Fellowship. I'm grateful to God for giving Curtis and Amanda (my pastor and his sweet wife) this vision and for the faith to carry it out. We are far from perfect, but we try our hardest to be about Jesus.
I was totally a girl that celebration Sunday and made our worship team take a picture. When you serve together, you become like family. That's what this group is to me. We have much to learn and so many ways to grow, but that's what I love most about them.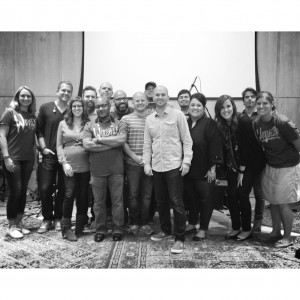 This is the part where I overwhelm you with sky pictures. But goodness, y'all. The sunsets and sunrises have been insane recenetly. Truly, it is the ONE reason I wasn't ready for summer in Texas to end. If I've said it once, I've said it a million times: Texas sunsets for the win. Always.
Sunset.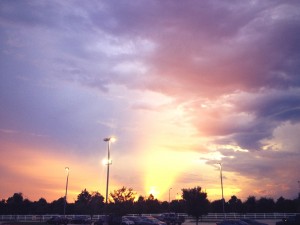 Sunrise. (Side note: This sunrise happened to be the morning of our birthday celebration at BCF as I was driving to church. I felt it was appropriate. His Glory!)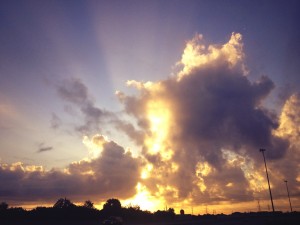 Sunset. No filter. Sun stand still!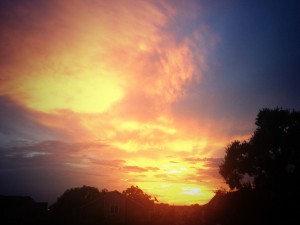 And this? Well, these are the storm clouds that carried in Fall. They made me equally as happy.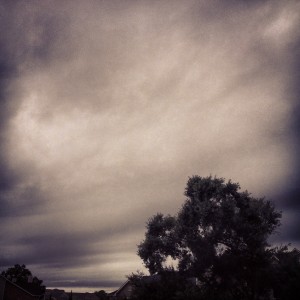 Prayer time has snuck up on me. Gotta run! I love y'all. Happy Monday.