This past Tuesday before we all took off for Christmas, we had our annual LPM Christmas party. When I came on staff I kept hearing rumors that LPM knows how to celebrate, and I am here to tell you that every rumor was true. Let it be said, Living Proof Ministries knows how to throw a party, and I say that with much gratefulness in my heart. I told someone the other day that I felt very spoiled, but not in the bratty kind of way, more-so in a I am so thankful for this group of ladies I get to serve alongside kind of way.
We started out the morning hosting our volunteer breakfast at a tea room. Words cannot express how thankful we are for our volunteers and all that they do. I am slowly learning how much time and effort they put in at LPM to serve each and every one of you. To say we couldn't do it without them would be a vast understatement. So, like anybody else would, we wanted them to know our appreciation. Our taste buds were also very thankful as we were served fruit, a muffin I judged before I even tasted it that ended up being one of the best muffins ever, and the glorious ham and cheese quiche. I'm not sure when I became a quiche lover, but I'm forever smitten now. I'm just going to believe it's an acquired taste and thank the Lord he's given me favor with the quiche.
Here is the staff and all of our beautiful volunteers after breakfast. It is amazing we have this picture and that it came out good, because do you know what a chore it is to get 30 people all smiling and not blinking at the same time? All in the name of a picture we will cherish forever. We love you, ladies!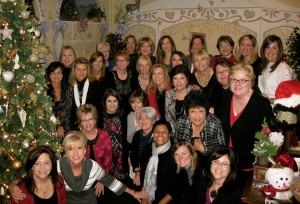 After saying our goodbyes and giving out 30 separate hugs, the rest of us piled into a few cars and spent the middle part of our day at Beth's house doing our gift exchange while sipping on some delightful hot cocoa. This year we were all instructed to buy a general gift that anybody would like. For me, it was really stressful because I take gift giving really seriously, and oh, the Christmas party pressure! The last thing I wanted to do was screw up my very first LPM Christmas party. And I say that in the most joking way. These ladies are the epitome of graciousness. Anyway, after a while we all drew names out of a cup and that was the person we were to give our gifts to. At that point I got really stressed because my gift was really specific, and what if the person I drew didn't even have that item?
Fortunately, as He always is, the Lord was really into the details for our gift exchange. For instance, Jenn was wearing a certain set of earrings that particular day and when she received her gift, it was the matching necklace to her earrings. Can you believe that? Do you understand that someone purchased that necklace without knowing they'd draw Jenn's name? Also, I was gifted a scarf and a costume ring (and by costume I mean big and adorable), which, if you know me at all, you know my scarf collection is quite ridiculous. I may or may not be slightly obsessed with all things scarves. And lest you think Curtis took home a nicely scented candle or something very girly, he took home a power washer from our gift exchange. Perfect if you as me! I purchased an iPhone cover, and when I realized who we drew was who we gave our gift to, I panicked until I realized the person I drew literally got an iPhone last week and needed a fun cover. Details, folks. It was amazing!
To me, it felt very much like Christmas morning with my co-workers.
Then, after we had all the fun we could have there, we piled in the cars once more and went to eat a late lunch at Trio, where we basically had the entire restaurant to ourselves, which I think was due to our later arrival. The food and company were both, as you can imagine, delightful and when we thought we couldn't eat one more bite, we each ordered a dessert. Some of us tried to share, but then after getting confused and bringing out more than we needed, we each enjoyed our own. We were stuffed and happy!
At that point, we all deemed it nap time, snapped a few pictures, said our goodbyes, hugged for years, hopped in our cars and went our separate ways, after all, at that point it had been almost an entire work day. However, most of us wouldn't see each other for at least a week and that is forever in LPM time. Once I got back to my car, I sat still for a minute to thank the Lord for all He had done and all that He is to us. Truly, we don't deserve one iota of His goodness or blessings, but He so willingly and lavishly gives it to us. My heart was so thankful and spoiled by Him and by my sweet co-workers, and I know I'm not the only one that feels that way.
Vangie, Beth and Diane.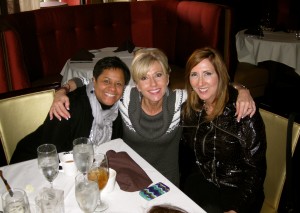 Sabrina, Susan and Sherry.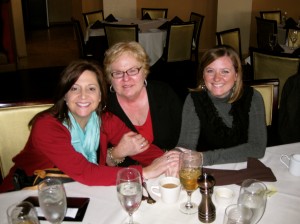 Jenn, Lindsee and Linda.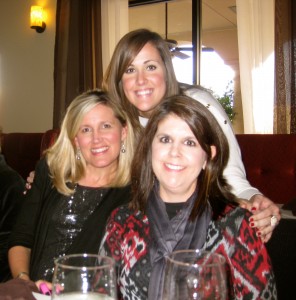 Melissa, Curtis and Amanda.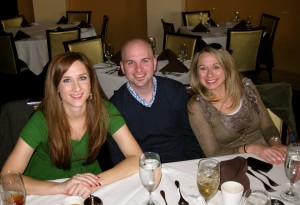 Johnnie, Lindsee and Jenn.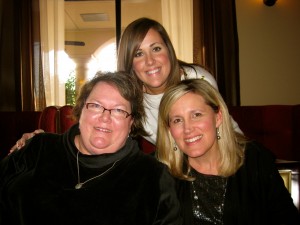 KMac, Kimberly and Nancy.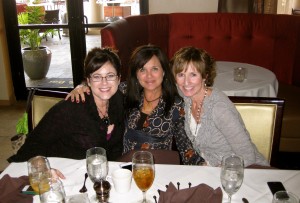 Lindsee, KMac, Kimberly, Nancy and Beth.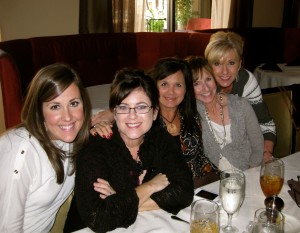 Beth, Sabrina, Lindsee, KMac, Kimberly and Nancy.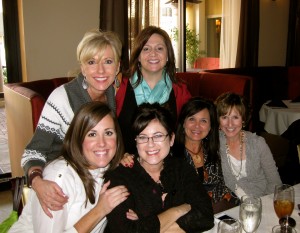 Merry Christmas from all of us to ALL of you! We hope you know the love of Christ this Christmas and that He fills your home with much joy and peace. He is truly the reason for this season and the greatest gift of all. Blessings!