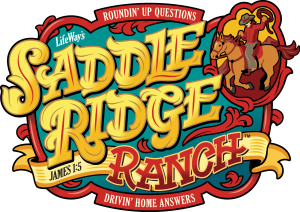 This summer I did something I never thought I would or could do. I've had many opportunities to be involved in youth, college, and women's ministry, but there is one big area of church life I've never ventured into – Vacation Bible School! The thought of working with kids has always made me really nervous. Last summer I was asked to help, but Annabeth was only four months old and I wasn't ready to be a part of something so involved. God gave me a passion to pray for my friends who were teaching and I realized what an incredible mission field we had inside our own church. I secretly hoped I would have another chance to say yes. Sure enough, this year I was asked to help in the kindergarten classroom that several of my close friends were helping in. It was a definite yes!
As soon as I said yes, the insecurities and worry set in. Do I really know how to relate to school age children? How am I going to get myself and the kids ready and make it to the church on time five days in a row? What is my role going to be? What if I'm terrible at it? My fleshly mind and the mind of Christ were at war in my head. I resolved that it was going to be an incredible lesson in living beyond myself! Amen?
It ended up being a great week. Praise the Lord! I did not know how we were going to get everything accomplished, but we saw Him do it! Our kids were wonderful and the other teachers amazed me. I'm so thankful God made me get out of my comfort zone and serve at VBS. Our church did LifeWay's "Saddle Ridge Ranch" and it was great. Being a horse girl at heart, the theme wasn't that much of a stretch for me. I was in charge of the "dramatic play" rotation, so I got to pretend to camp out and roast marshmallows, paint "gold nuggets," act out a Bible story, and decorate post cards. It really was a lot of fun. Although I want to give every school teacher a big hug and say God bless you!
These are my Top 10 VBS Memories:
1. My friend My-An wearing a costume to teach about the feeding of the 5,000.
2. When the kids took a package of dried fish from My-An's lesson and made it our class mascot. They insisted on carrying it to recreation, music, and crafts that day.
3. Being the Minister of Squeeze Cheese during snack time.
4. Feeling like it was 5 p.m. every day when I got in my car.
5. Walking 21 six-year-olds from the gym up to the third floor. C-R-A-Z-Y!
6. Trying to make myself do the motions during music. Ha! That was so hard for me! Also, hearing from the music teachers how enthusiastic Jackson was when his class was in there.
7. Enjoying the relative independence of kids a little older than my own.
8. Sneaking off to the break room for a Dr. Pepper.
9. Sweet little snaggletooth mouths saying their memory verses.
10. Seeing the body of Christ work together to create an amazing week for these kids. I was in awe of what God can do with all of our different spiritual gifts and talents.
Were you and/or your kids involved in VBS this summer? If you have a story or a Top 10 list to share, please do!
We proclaimed him, admonishing and teaching our kids with all wisdom, so that we may present everyone perfect in Christ. To this end we labored, struggling with all His energy, which so powerfully worked in us! (From Col. 1:28-29.)