We had such a wonderful 4th of July! I hope you did, too.
Our dog Beckham shares a birthday with the U.S.A., which is ironic because he absolutely hates loud noises like thunder and fireworks. Bless his heart. Here he was trapped on the stairs by the baby gate and waiting ever so patiently to be rescued.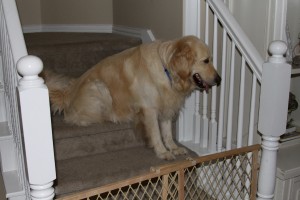 Our little firecracker was having a rare moment of stillness.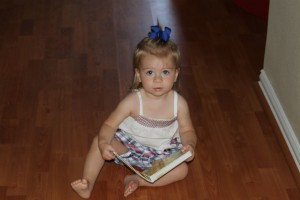 She loved the cowboy hat that I'd found for Saddle Ridge Ranch VBS.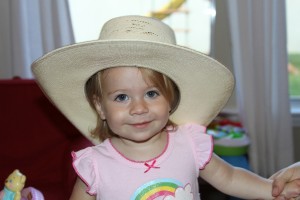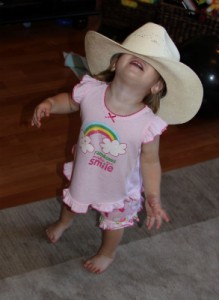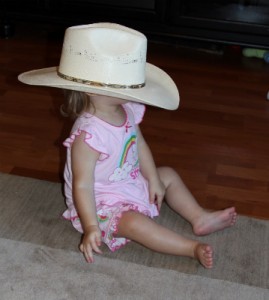 Curtis and Jackson did some little fireworks in my parents' back yard.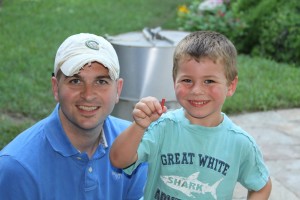 Fun times with smoke bombs.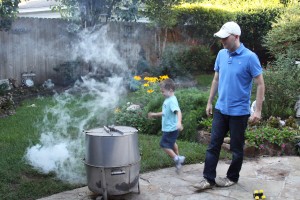 Mom and Annabeth.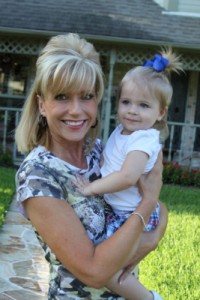 You might not be able to discern from these pictures how obsessed Annabeth is with her Bibby.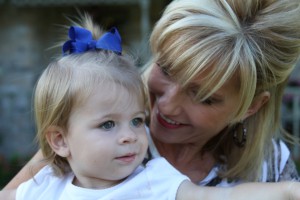 After a feast of fajitas, we all crammed into the Suburban and headed to Pine Forest to watch the fireworks. Doesn't my dad look comfortable?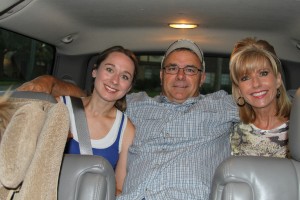 Dad and my Pappaw.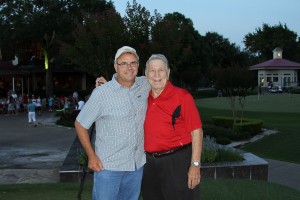 Jackson wore himself out on the golf course hills with my cousins.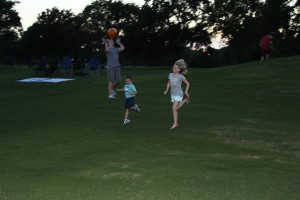 Mom and AB with Hannah and John. They just moved home from Japan and we're so happy!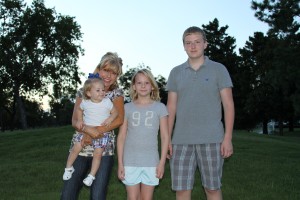 We spent every 4th of July at Pine Forest growing up, but hadn't been in at least 10 years. I loved getting to bring my kids this year.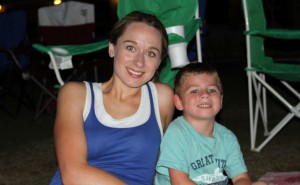 Jackson and Bibby.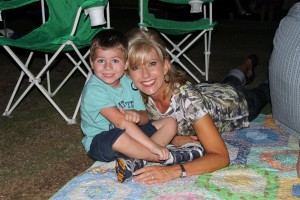 The fireworks were great!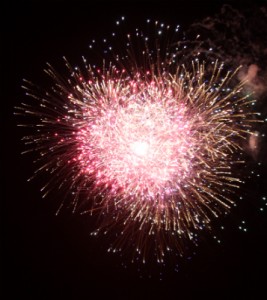 It was Jackson's happiest night. Maybe Bibby's, too.