One of my son's love languages is being sprayed with water. Sometimes I climb up in his fort and spray him with the hose while he runs around the back yard. He loves it so much. Today, after I filled his little love tank by drenching him thoroughly, we used the hose to make a water slide.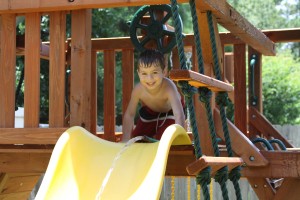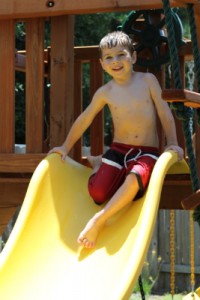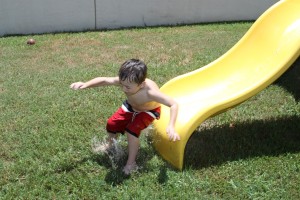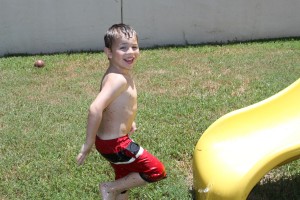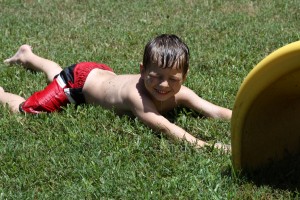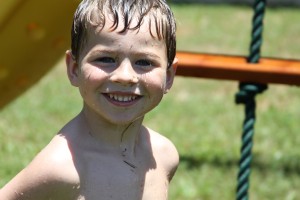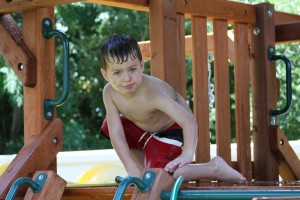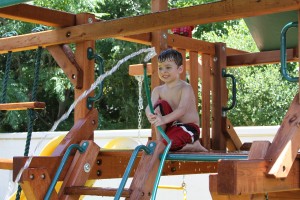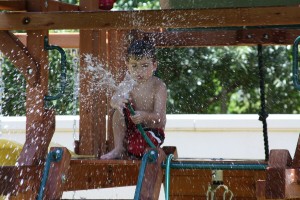 Annabeth was asleep during all the fun, but I couldn't resist showing this. She looks so innocent, but it was only minutes before she threw The Tantrum of a Lifetime.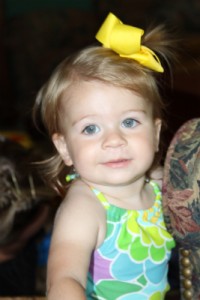 Have a great weekend, Siestas!