Hi SSMT partners! I'm Bailie – the newest and youngest member of the LPM staff.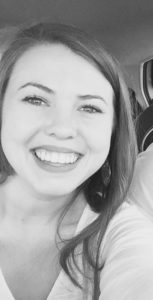 A few weeks into my time here at LPM, I kept hearing the term "SSMT" being thrown around by my coworkers, and I wondered what on earth are they talking about? And when one of them explained, "Oh, it's stands for Siesta Scripture Memory Team," I was even more confused. What's a Siesta? I thought. Doesn't that mean "nap" in Spanish? Smile.
So if any of you are new to SSMT, I'm right there with you! Now I couldn't be more on board with this simple, achievable way to sear God's Word into our hearts and minds.
Do you have a section of Scripture that you find yourself referring back to all the time? Maybe you leave your little Bible bookmark there or the Lord keeps proving its relevance to you season after season. For me, it's Hebrews 4:14-16:
 14 Therefore, since we have a great high priest who has ascended into heaven, Jesus the Son of God, let us hold firmly to the faith we profess. 15 For we do not have a high priest who is unable to empathize with our weaknesses, but we have one who has been tempted in every way, just as we are—yet he did not sin. 16 Let us then approach God's throne of grace with confidence, so that we may receive mercy and find grace to help us in our time of need.
These verses have ministered to me for years. They encouraged me through months of living in a foreign country. They motivated me to get back up and fight when temptation overcame me. They showed me how Jesus is so fully human, truly, He can relate to everything I feel. And they reminded me of my God-given dignity and confidence to approach His throne of grace (thank you JESUS!). I've read them so many times, I could give you a great paraphrasing, but I decided it was time to commit them to memory.
Stay strong, Siestas!