I'm often asked how many times a year I get to see my extended family in Colorado. Usually we tend to see each other at least once, and if I'm lucky, two times, once in the summer and then occasionally for a holiday. When you grow up living over 1,000 miles from the rest of your family, you don't know any different. I never had the pleasure of getting to see my grandparent's or cousins for every holiday, nor were we the ones to just pop over to each other's houses, but because I didn't know any different, I never felt like I was really missing out. Thankfully, growing up we were able to spend a more extended amount of time in Colorado each summer since school was out. It was common that we'd fly up with our mom, and then about halfway through the trip dad would meet us there when he had time off work. It just worked that way. Of course, as we got older our summers got shorter, work got in the way, family vacations got smaller and farther apart, because, well, grown up life is different than the beloved carefree elementary years.
All that to say, this past Sunday evening I returned home from a nine-day vacation in Colorado with my family. If nine days sounds long to you, well, it does to me, too! It's the longest amount of time I've spent of there in probably ten years.
When the 2014 LPL schedule came out and Denver had made the cut, I thought briefly about possibly attending with my family, but then completely forgot all about it. Mind you, the schedule was released in 2013, so it was still really off my radar. About three months ago my grandmother sent me an email regarding LPL in Denver that her friend had told her about, and that "if I could possibly go she might attend with me." A few months of planning, a couple of airline tickets and a handful of conference wrist bands later, I found myself in Denver Colorado sitting on the same row as all of the women in my family. It was a summer miracle, and the kick off of a week in the mountains! The ten of us had a sweet time at LPL. I don't know if we'll ever get that opportunity again, so I'm grateful to God for allowing us that brief weekend together.
The women in my family. (Sorry for the multiple shadows.)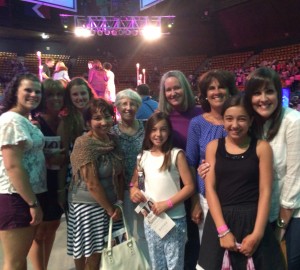 And this sums up our weekend together.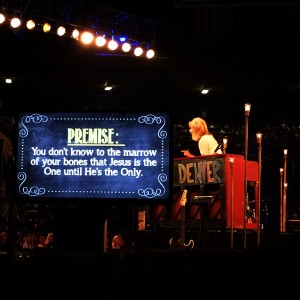 The next day, we headed up with my mom's side of the family to Breckenridge for the week. If you're an avid skier but have never visited the mountains in the summer, you are missing some deep refreshment. I am equal parts beach girl and mountain girl. I love it all! But, the contrast of the lime green trees and deep blue mountains is unmatched. Not to mention the breath of fresh, crisp air you can only get from the north during the summer. We spent six days resting, reading, hiking, swimming, eating, playing games, laughing, riding the gondola, and being stunned by creation. Beauty right alongside the challenge to keep ten people happy for an extended amount of time. Grin.
Here are a few of my pictures from the week. It honestly was rainy and chilly the majority of our stay there, but when it wasn't raining, you can bet we were outside enjoying every moment we could. And if you're not one for photo journalism, feel free to scroll to the end. Grin.
The sunset our first evening there.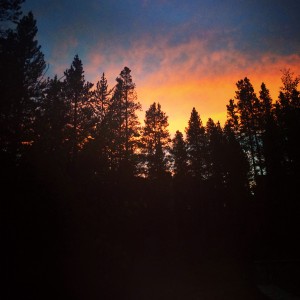 The view from our hike the second day was literally breathtaking.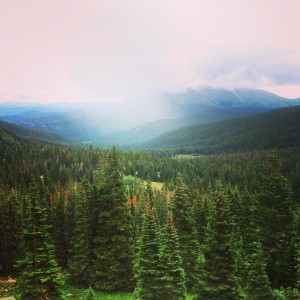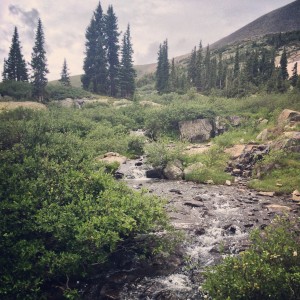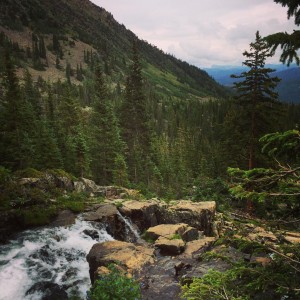 I have found if you keep going, despite the effort it takes to get the top, it's usually worth it.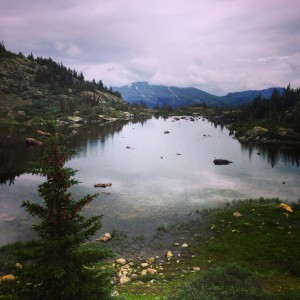 On our way down the mountain after our hike, the Lord sent us a moose sighting. Unreal.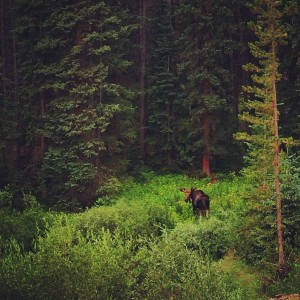 And here are a few shots of the little town of Breckenridge.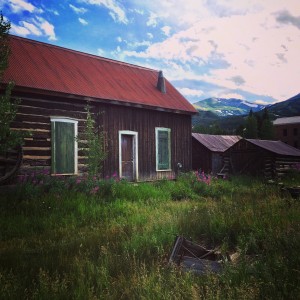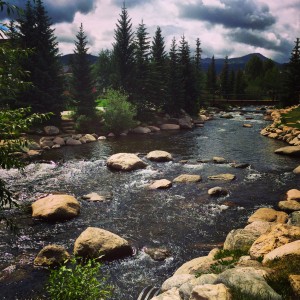 One morning before the storms came, I made my way downtown to find some local iced coffee, and planted myself near a stream with this view to read. It was heavenly.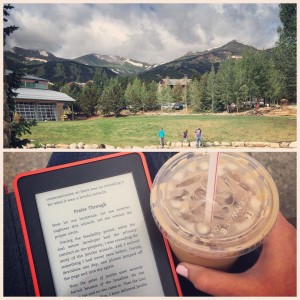 This was our last day heading up the mountain on the Super Chair. Soaring over the Evergreen trees on a 10,000 foot high mountain makes you feel really, really tiny in the best way possible.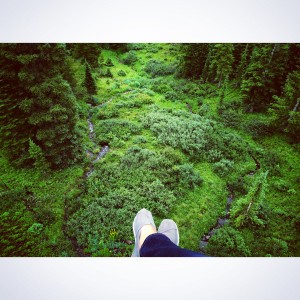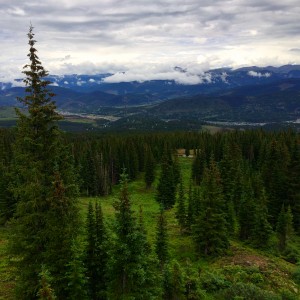 Cousins that vacation together stay together. Or something like that. Grin.
In my happy place.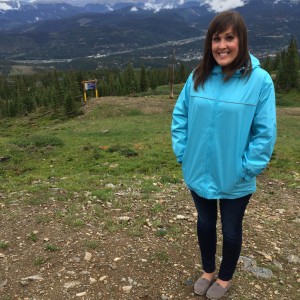 Because of the abnormally chilly weather, it was usually cloudy and rainy at sunset, except our first and last evening there. But it was worth the wait.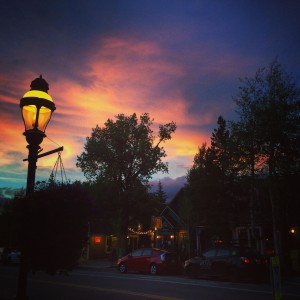 Until next time, Breck…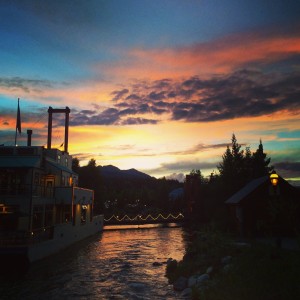 Being away also explains why this blog has been so quiet the past week or so. The same week I was gone on vacation, Beth was out as well. Summers are typically crazy for most everyone anyway, but thank you for being patient with us as it has been quieter than usual around here on the Blog. However, you are never off our minds. In fact, I was delighted to meet a handful of you in Denver. I was just telling someone recently that meeting you all in real life makes it all the more real to me. It's easy to believe the lie that I'm just talking to a screen instead of real live people on the other side of the computer screen. So it's nice to get to hug some of your necks!
I imagine some of you have been putting your kiddos on the school bus this week for their first week of school! Am I correct assuming that? Either way, summer as we know it is coming to a quick end. (Though we in Houston will still experience summer like temps well into early October.) I'd love to hear from any of you (singles and families alike), that got to take a vacation this summer. Any places I desperately need to know about before I plan my next trip? (I have no idea when that will be, but I always enjoy thinking about traveling. Grin.) Any surprises on your journey? Like a moose?
Y'all are the best.
Happy Wednesday!