Howdy, friends!
Allow me to reintroduce myself to you:  My name is Lindsee, I was born and raised in Houston, TX, I'm tall with brunette hair and…
I'm only kidding.
It's been well over two weeks since I've poked my head around these parts of the LPM Blog. While I literally keep the blog up on my computer screen at all times during the workday, I've only been present behind the scenes.  I've not said hello!
So, hello! Or, howdy. Or, hi. Or, aloha. Or, whatever synonym you can come up with.
About two weeks ago I set out with my sweet roommate and we headed west to the great state of California.
(Is this where I admit my jealousy for you fine folks that live there ALL THE TIME. My word, it is stunning in every way. Minus the earthquakes, which, thank you, Jesus, I did not have the pleasure of experiencing.)
Anyway, one of the beauties of being single is having a little more freedom to travel, if you have the vacation time.  I hadn't used my vacation time to actually take a real life vacation in a while, so I did just that. We spent six days traveling all over Northern California, gallivanting through San Francisco, driving down The 1 (are you proud of me for using "The 1" correctly?), stopping every 15 minutes on the highway to take it all in, pulling out our iPhones trying to capture the beauty in pictures, rested, rode a few cable cars, ate some incredible food, were fascinated by all manner of people watching, toured Napa, stood inside big Redwood Trees and other fun things like that.
Listen, if you're a creature of habit like I tend to be and desire to vacation to the same places over and over again, can I just encourage you to take a risk and visit somewhere you've never been? There is so much joy in seeing different cities and cultures and meeting new people. Just try it. And if you hate it, by all means, go back to your happy place.
Needless to say, I'm beyond grateful for that precious time off and a sweet time of rest and renewal.
A few days after I got back I was at lunch with my coworkers when I confessed to them that I had gone on my trip with the expectation that the Lord would give me some big revelation about Himself, or some insight on things I was praying about when, lo and behold, I returned with a phone bursting of breathtaking pictures, fun memories galore, but a journal full of empty pages. Although I spent most of my trip in complete awe of the Lord's stunning creation, I didn't get my big revelation.
Right after I shared that thought over lunch, Beth, understanding this phenomenon, shared that often when she's in a creative setting (Insert: The California Coast) is when she is less creative.  She mentioned that usually it's when she covers her eyes with her hands and can see absolutely nothing that the Lord gives her the most revelation because nothing is distracting her from her goal.
I realize it's not impossible to get revelation, creativity, and inspiration in stunning places, as this may be where some of you thrive, but for me, it made so much sense. The more beautiful my surroundings the less creative I am because I don't NEED to be creative! Light bulb moment for yours truly.
I've sat at my desk 28 times since then and shut my eyes to see what might be revealed, and still nothing but black, but I trust the Lord. I trust that when we seek Him with all our heart, we will find Him.
Because I tend to process things a little slower, I've thought about that statement every day since and tested it in myself to see if that is true of me, too. And, I think it is. Since then, I've realized that most of my inspiration, creativity, revelation or however you want to label it comes by sitting down with a friend over coffee, or simply reading. And sometimes, it just takes faith and a fresh piece of paper and a new pen.
Naturally, it got me thinking about all of you. Sometimes I read the comments from you ladies and am stunned at the revelations and words you share. The way the Lord uses you to encourage all of us stuns me. I often wonder what your relationship with Jesus is like. Isn't it crazy that sometimes even through a computer screen we can sense someone's intimacy with Jesus? Only God.
So I'm curious, where do you find that you are most creative? In what spaces does the Lord often reveal Himself to you? Is it on the beautiful coast of California, or in your day to day reflections and routines? When I was on staff at a church before coming to LPM, I was known to 'preach' to the students that they did not have to wait for summer camp for the Lord to do something big in their life. He wants to do something in us in the midst of our everyday lives. I still hold true to that. I'm a big fan of camp, and getting away, even Jesus did that, but I'm also a big fan of seeking Him in our routine days.
He is so faithful, my friends. So faithful.
And in case you needed some refreshment, look no further than the west coast.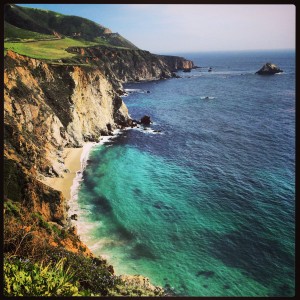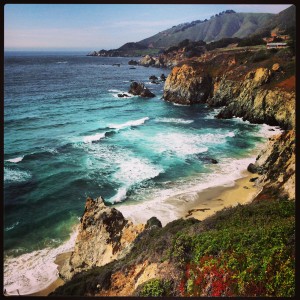 Carmel, California. Yes, please!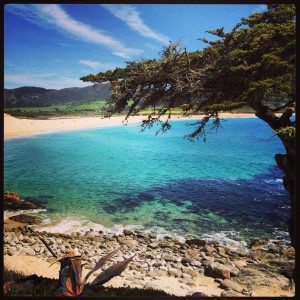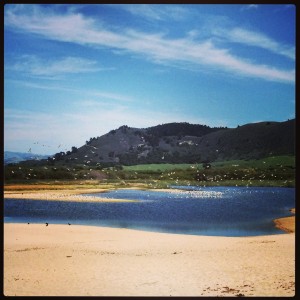 You can't go to San Francisco and not get a picture perfect postcard of the Golden Gate Bridge. Perfect Day.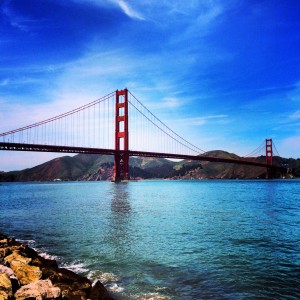 Sunset at the Fisherman's Wharf.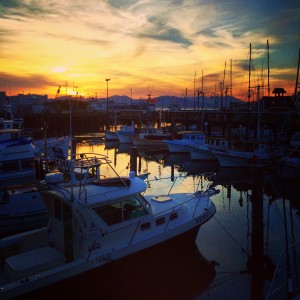 Napa.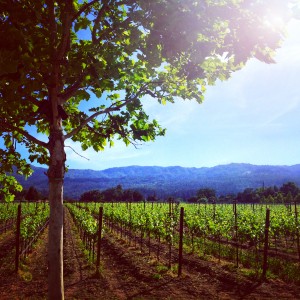 The 17 mile drive. Stunning.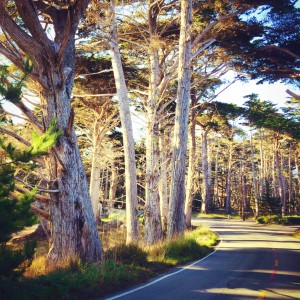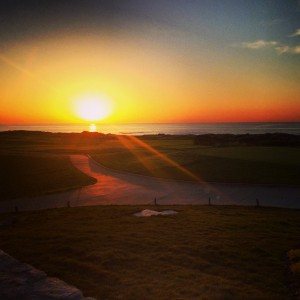 Deep sigh. It only took seven days to fall in love with California. I miss it already.