Good morning, lovelies!
We've been neck deep in seriousness around here wrapping up Bible study, supporting our dear Beth however possible as she turned in Children of The Day (her new Bible study releasing this summer) for good, and then, putting her on a plane to Sydney, Australia yesterday for the Hillsong Colour Conference. So, between all of that and Women of Faith and Passion, I know we all took a deep breath of relief yesterday. Beth, Amanda and Melissa are traveling together this trip, and as far as I know, they still have a few hours of air travel left. So, join us in praying them safely there with little jet lag? Before Beth left she texted to tell me that she will try her hardest to do a blog post while she's gone. I told her y'all would do back flips if you got to hear from her, but also to be free and have zero pressure! Some have asked if Beth has completely handed over her blog to me for good, and while I understand that y'all miss her and that tickled me so, I can promise you, she has not. She has just had her hands more than full and WILL be back very soon! So no stress to you whatsoever. I'll do my best to keep y'all informed and entertained until she returns! But you can take a deep breath and know that all is so well.
Anyway, it's been a while since I've done an iPhone dump, so I thought in honor of Spring Break approaching (or maybe some of you are ON Spring Break) I'd drop a few of my random iPhone pictures on here just for fun. Note: There is no rhyme or reason to these, so don't read into anything! Laughing.
I don't know how any of you feel about Brussells Sprouts, but I happen to be a big fan. For me, any meal that includes the brussells is a win. Once I learned how to cook them the right way, I was smitten. So, because I rarely talk cooking with you fine ladies, I'm gonna be brave and post my very simple recipe in case you're looking for a yum-o veggie dish. This is dedicated to all you rookie chefs, like myself.
Instructions:
1) Cut each sprout in half.
2) Place on baking pan (if you cover that pan with foil before baking them, you eliminate the step of actually having the wash the dish. You're welcome.)
3) Drizzle the sprouts with olive oil and then sprinkle with salt & pepper.
4) Bake at 375 degrees for seven minutes on one side, while they're still in the oven flip them over using a spatula, then cook on the other side for another seven mintures or until they're slighty browned.
5) Enjoy!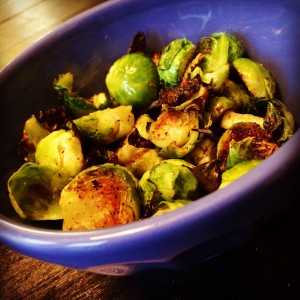 I came across this lovely sun flare on a walk a few weeks ago. It was a beautiful day.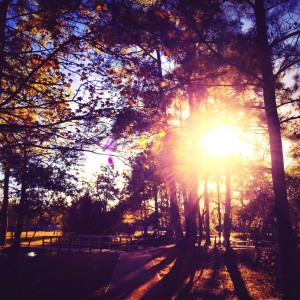 I know I've introduced you to my love, Ellie. She is my best friend's little girl, and well, I'm smitten. This was a few weeks ago at lunch when we were doing everything we could to entertain her before we were done eating. She slays me.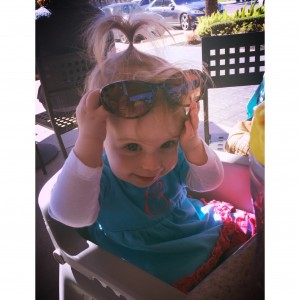 This was one Tuesday night before Bible study, Nancy's daughter Sara was finishing her dinner so we took it as a chance to snap a photo. Sara is loved around LPM!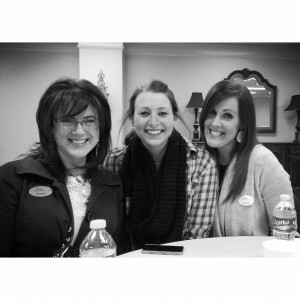 Watching the sunrise is one of the benefits of having to be at church super early on Sundays when I serve.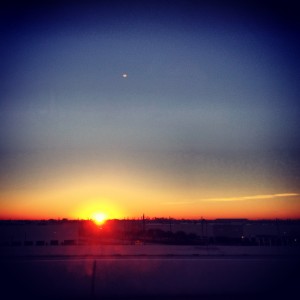 One day a couple of weeks ago all of those Art History classes I took in school paid off when I took a visit to the Houston Museum of Fine Arts. For once in my life, though I appreciate art, I was captivated by it.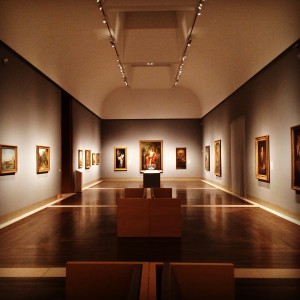 For those of you who live in Texas, you know you're looking at a Texas staple, the one and only Whataburger. Until now, I've grown up in Texas without ordering an actual burger from Whataburger. What can I say, I'm a chicken finger and gravy kind of girl. Since this news sent people swirling, I ordered myself a burger one late evening for dinner and documented the blessed event. Is it safe to admit here that it was okay? Laughing.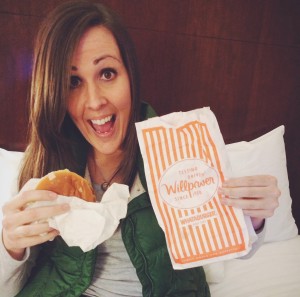 I recently moved and as you now know my love of sunsets, this was the last sunset outside my balcony before completely evacuating. It was a gift.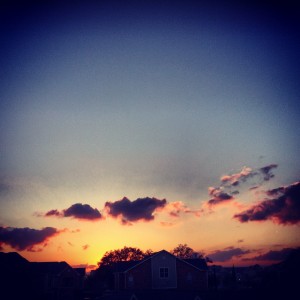 The next morning, this was the cloud structure. I had never seen clouds in the shape of a rainbow until that moment.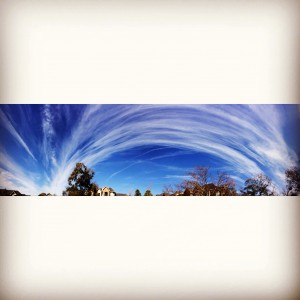 On one of our "wintry weather" days in January, I realized that my lunch resembled that of a five-year-old. Impressed?
On that same chilly day when a cup of ice nearly shut the entire city of Houston down, my family from Colorado texted us this picture of their backyard. Yeah, that's not Houston. If only.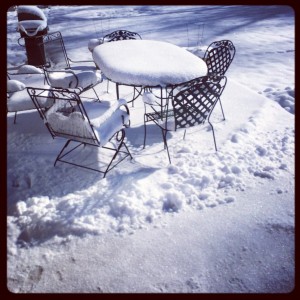 I happened to be the last one left in the apartment. I immediately inserted myself into the very last episode of "Friends" as I bid farewell to my home of three and a half years. Except for my friends weren't there. Wah, wah.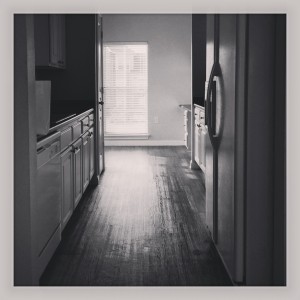 Anybody have a good green smoothie recipe they're dying to share? I'll receive it! I'm on a kick right now!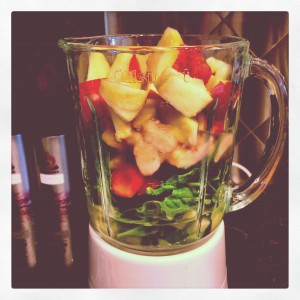 Right before we left Tuesday evening, our staff snapped a quick picture before heading out. Our dear friend, Mark, who is WORKER EXTRAORDINAIRE popped in there with us so very confidently. We love him so much. Such a servant.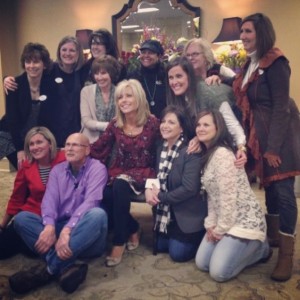 This is the part of the post where I talk about the Houston Livestock Show & Rodeo. Because I'm feeling very wordy and passionate today, this might be the unabridged version. If perhaps you're weary of my randomness, you might choose to bow out quietly right now. If not, well, here goes ALL MY WORDS on the Houston Rodeo.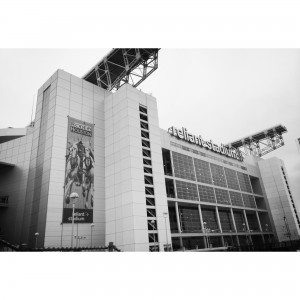 Meet my friend Leslie. This is Leslie enjoying a Fried Snickers at the carnival. Behind her you can see a tiny glimpse of all things fried you can eat at the rodeo. For instance, a fried twinkie, or maybe you're more into fried cheese cake? How about fried nutella, or fried oreos? Take your pick. The world is yours.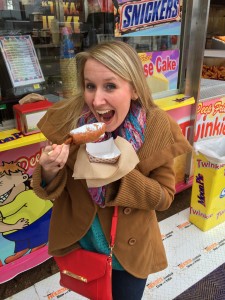 Welcome to the petting zoo at the livestock show. Also known as Farm Animal Palooza.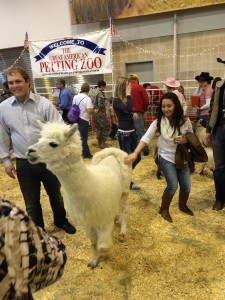 Enter: Lindsee. Note: I don't do well in petting zoos. Is that obvious? And please take note of the goat behind me trying to fish for food.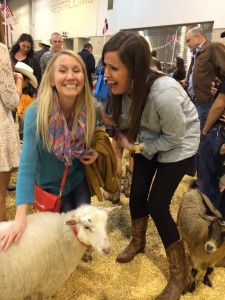 Warming up. (Notice my hand isn't actually TOUCHING the sheep.)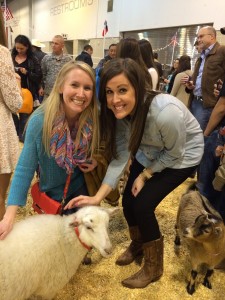 Ahhhh. My new BFF. I MEAN LOOK AT ME SITTING (SQUATTING) WITH THE FARM ANIMALS. Leslie + Lindsee + A sheep and a Pigmy Goat = Best friends forever.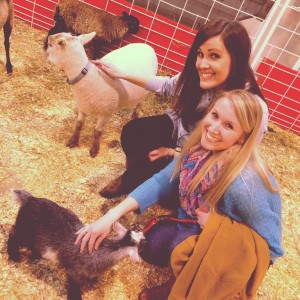 Can we talk about the pregnant Pot Bellied Pig? Do you feel sorry for her? Because I do. She needs to be laying in a corner preparing to give birth. THAT LOOKS PAINFUL. Poor mama.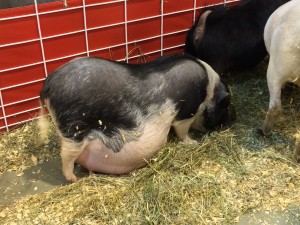 And here is the baby kangaroo in a mock pouch. I honestly thought it was too cute for words.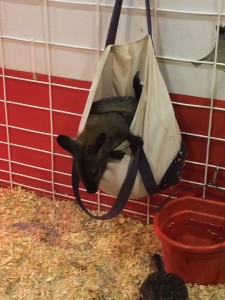 Meet my new obsession, the pigmy goat! Have y'all heard of such a thing? Oh my word I wanted to take him home and put him in my pocket.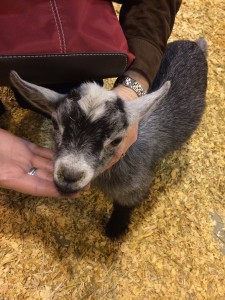 K-Mac and the pigmy.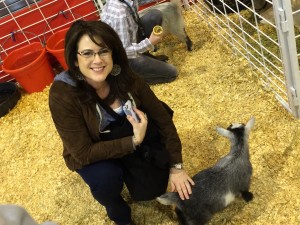 And lastly, the Houston Rodeo. Before the concert starts later in the evening, the bull riding, muttin' busting, horse races and all things exciting take place. Honestly, in March, there's no place like the Houston Rodeo. It's the best!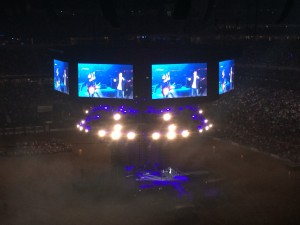 It's been a year of firsts for yours truly. I went to my first Houston Rocket's game on Friday night and can SOMEBODY TELL ME WHY I'VE WAITED SO LONG TO GO? It was such a blast! And we won!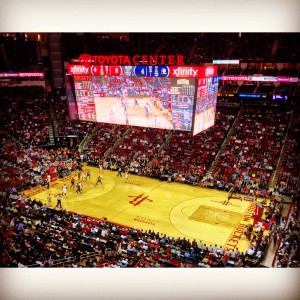 Well, folks. You've endured the longest, most random post ever. You're the best.
If you don't mind, be thinking and praying for Beth and her girls while they're Down Under! I'll keep y'all as updated as possible. Much love!