Update: Ladies! Your group pictures (and a TON of other great pictures) are up on the flikr website for you to enjoy and download. If I could have I would have posted all of them here, but this is so fun as well! Click here and enjoy!
Happy Monday, ladies! I don't know how many of you have the day off thanks to MLK, but either way I hope your week is off to a wonderful start. Contrary to our weather all day Saturday, we woke up to a very foggy Houston this morning. To me, it feels very melancholy. We also hope and pray that all 480 of you that made the trek to Houston, made it back to your homes and families safely and soundly!
Didn't we have a fun weekend together? I submit that indeed, we did.
Just last night I hopped on Instagram and Twitter to filter through our hashtag for the weekend and was pleasantly surprised to see tweets still being thrown up! It was so fun to hear from so many of you. (If you wanted to take a look, just search #SSMCT2014)
The weekend started on Friday when Jenn and I went up the HFBC to get everything set up early. We are so grateful to the church for giving us this extra time because it would have been nearly impossible to have everything done if we only had Saturday morning, which is always crazy anyway! On Friday we were even greeted by our first Siesta, Linda, from Colorado! She offered to help so we put her hands to work as well. Thank you, Linda!
Actually, I take that back, we were greeted by our first Siesta on Thursday who rolled into the office parking lot in her motor home bearing a sweet gift and her entire family. By the time Sarah and her family arrived that day from Washington, I had already left the office so I didn't get to say hello, but I have no doubt my coworkers took care of her and greeted her warmly.
Anyway, back to Friday, once Jenn and I felt confident that most things were ready to go, we loaded up and headed back to the office just in time to say a quick hello to Travis and Angela before Beth whisked them away for the night. This is how we left the church that day; all we needed was some ladies to fill those chairs and a Bible teacher to come teach us about our memory.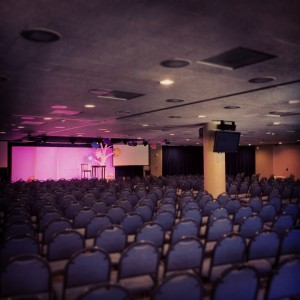 And then I went home and promptly washed my face, put on my pj's, popped in a movie and called it a day.
Saturday morning came quick for all of us, but the day was finally here! Woohoo! I mean, let's be honest, did anybody sleep well Friday night? I think we were all really anxious, and by anxious I mean excited!
Once I arrived Saturday morning I wasn't at all surprised to see the line of ladies leading to the children's area ready to check-in! We tried to efficiently get everyone through the registration line quickly so you could move onto more important things like making your coffee and meeting internet friends in real life for the first time. Oh, and take all manner of pictures!
Once 9:00 rolled around Beth gave us a warm welcome and then Travis kicked us off with some praise and worship.  And from the minute we began there was a sense of freedom and celebration in the room, and rightfully so! Memorizing 24 scriptures is worth celebrating! Besides the fact that all weekend we were face to face instead of screen to screen, I loved that we could say "Siesta" or "Siesta Mama" all weekend long without having to explain that term of endearment. Can we get an amen? Does anybody else look at you like you're crazy when you say siesta, and you aren't talking about a nap? Makes me laugh every time.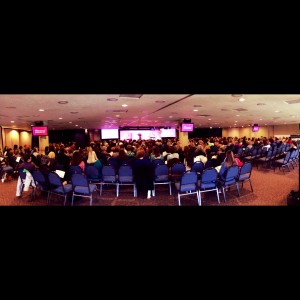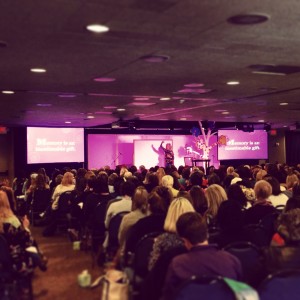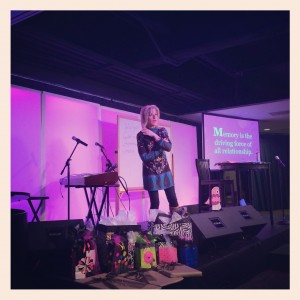 After worship we dug into the word and learned all about our MEMORY. And more specifically, how the Lord renews our mind with scripture memory. Here was our acrostic:
Memory is an inestimable gift.
Erasing memories may seem the goal, but reframing is what heals the mind.
Memory is the driving force of all relationship.
Ordered thoughts are most accurately remembered.
Remembering is to revival what forgetting is to rebellion.
You have the power to put good into another person's memories.
Each point made was so profound, but I'm partial to "Y". I so want to put good into another person's memories. Let it be, Lord! Kindness goes so far.
Among the teaching and worship, we had a group picture time by our fantastic man-made Siesta tree! What you ladies didn't see before the picture was the tree that had blown over. It was a sad sight to see but I'm more frustrated I didn't get a picture because it was slightly humorous assuming all was well, and it was.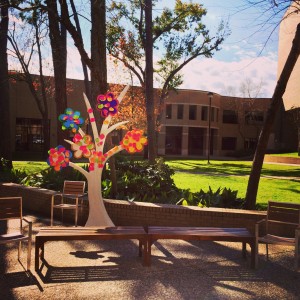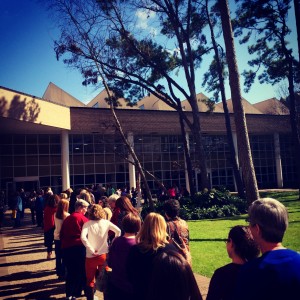 After our group picture we had the best hour and a half eating lunch together because HELLO CALIFORNIA WEATHER! It could not have been more beautiful outside. Thank you, Lord!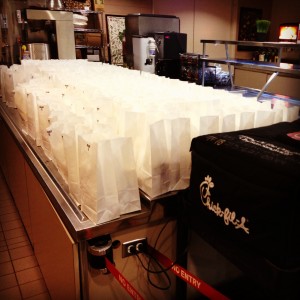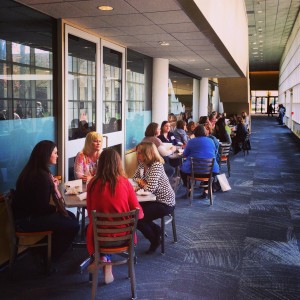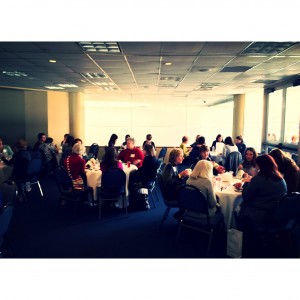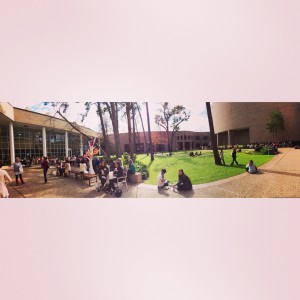 We wrapped up the last session by reciting our scriptures to those sitting around us and then we experienced a powerful prayer time that I won't soon forget. At the end Travis led us in Amazing Grace and I recorded everyone singing, because it was heavenly. You girls came for Jesus and you got some Jesus, with an added bonus of laughter, celebration, door prizes and giveaways thrown in as well!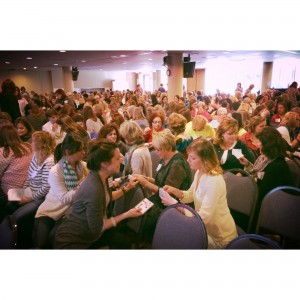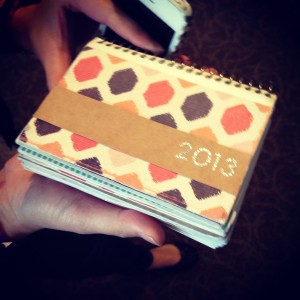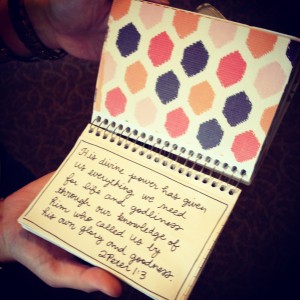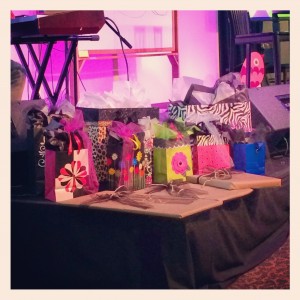 We said our goodbyes, prayed our way out of there and hope you all treated yourself to some tex-mex. Thank you for being such a fun group and thank you for letting us serve you. We really do love you and without your participation, SSMT simply would not exist!
We may or may not have snuck in a few pictures because by the end of the day we were giddy tired and realized that Nancy and Sherry were twins. Perfect.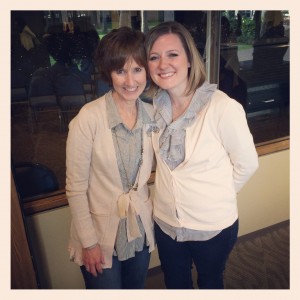 Most of the staff had left by this point, but seven of us sat down for about 20 minutes and laughed a bit before we parted ways. Including those who had already driven away, there isn't anyone else I'd rather serve with. These ladies work hard and have fun. We were tired but so full.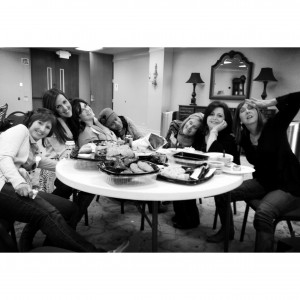 Real smiles.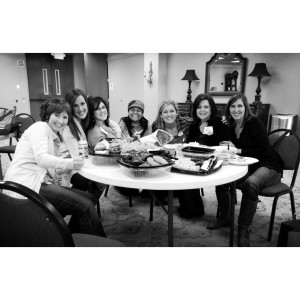 May Christ make himself more real to you in 2014 than He did in 2013. And may your memories be run over by revelations of Jesus and GOOD THINGS! We'd love to hear why the Lord brought you to Houston this weekend and what He taught you.
We love y'all dearly.