I cannot believe my eyes! Verse 17! And you, my dear sisters, have outdone yourselves. You are still numbering 2000+ this far into the year so it looks like our hard-working team is going to finish 2013 STRONG. I pray that even today you would feel a great rush of God's sublime pleasure over you.
You'll notice by the date on this post that I published it late Saturday night. Our handsome nephew is spending the night with us and he's sleeping in the area of our house where we get the best internet connection. I thought maybe he might be a bit more blessed if I did not wake him up first thing Sunday morning and need in his room with my laptop.
My selection this time around comes from my morning devotional yesterday. I have loved this verse for so long and, this many years from the first time I saw it, the tears still burned in my eyes over the beauty of it.
Few things strike awe in our wondering, wandering hearts like waking up all the sudden to a fresh revelation that God is right there in that place. And has been all along.
To shake up the look of our SSMT post this time around, I believe I'll share my verse with you in pictures. This should be an extremely familiar sight to you at this point: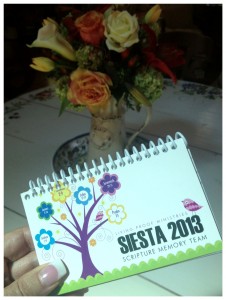 In case you need to see the verse a little closer up: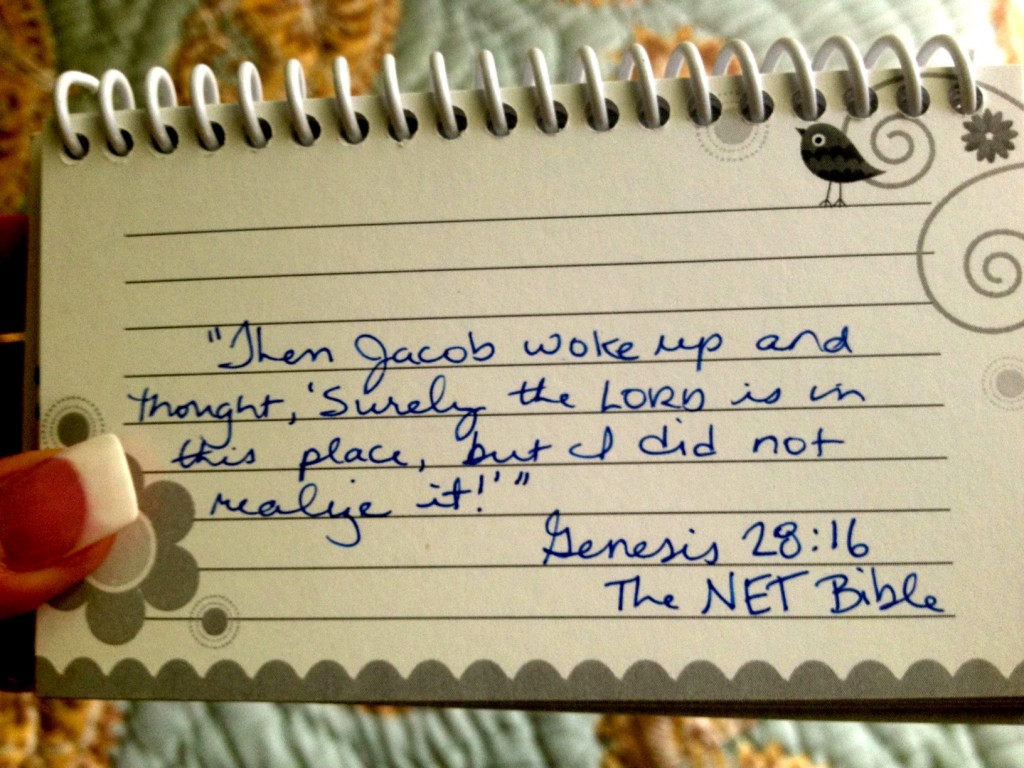 I love to look up a verse in a number of different translations. I was touched by each one I found for Genesis 28:16 and I'm memorizing it out of the NET. But I was completely captivated by how The Message worded what Jacob whispered. Isn't it beautiful?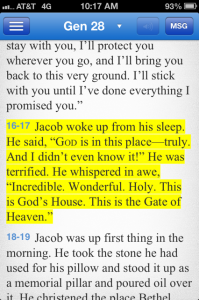 Incredible. Wonderful. Holy.
God, we love You. We long for You. We want to see you revealed and perhaps most of all in the places we least expect to find You. Awaken us to Your Presence. Hear the song of our souls even when our lives betray it.
Awake, my soul, and sing
Of Him who died for thee,
And hail Him as thy matchless King
Through all eternity.*
OK, Sisters, I've shared my verse with you. Now you share your verses with me!
*Lyrics from the great hymn, Crown Him with Many Crowns
Tags: Scripture Memory 2013