A last minute dentist appointment. That is exactly what kept this post from going up yesterday morning. And really, I said last minute, but it was more like an emergency. That sounds so serious, and really all is well. I just had a tooth that was giving me more pain than I could bear, so to the doctor I went.
The saddest part is I didn't learn anything new. I was simply told to do what I've put off for a year now. What is that, you ask? Oh, just to have my wisdom teeth removed. (Can someome please explain to me why we have wisdom teeth anyway? If we just have to get them removed? It makes zero sense to me.) I know it's not that big of a deal to most of you, but if you knew how much I loathed the dentist you would understand. It's an honest fear of mine that I don't know how to explain. If you're a dentist, I have nothing against you personally, I just don't enjoy like my mouth is feeling violated. And the gagging? Well, that's the absolute worst.
That is all just really TMI and has no connection to this post in any way, shape or form. I am so sorry. How did we get here anyway? My bad.
Moving on.
Last week most of Houston was on spring break. And while I didn't get an actual break since I'm not a teacher, a student, a mom of young children or any other breakers you can think of, I did enjoy some of the perks.
In all honesty, last week was the calmest and slowest week I've had in a long time. It was both nice and weird at the same time. Nice, because I had been going ninety to nothing, but annoying, because it came to a complete hault, and I had a lot of downtime. I don't do well with a lot of downtime. I like to be on the go! But that's just me. Let's just say I had a lot of quality time with my roommate.
In no particular order, here are the top three moments of my non-spring break 2013. (Don't get your hopes up. It wasn't that riveting!)
(Also, I spent the first half of the week recovering from my couch. I know you have spring break envy now.)
1) Family dinner
My little brother who is finishing his last year at Texas A&M was home for the week, so we got to have dinner one night. As a whole family. Whoa! We had none other than some fabulous tex-mex, and then took the party to my parent's house where we watched countless hilarious YouTube videos. We laughed until we cried! And then we took this awkward family photo with my mom's iPad. We're fancy like that.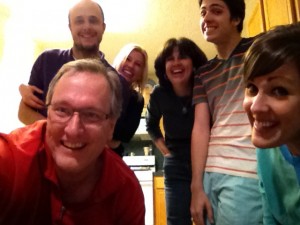 2) The Houston Rodeo
Y'all. The Rodeo is a BIG deal here. And rightfully so! It always lands during spring break and they are brilliant for doing that. So, I took full advantage of that Houston entertainment and took a few of my Bible study girls down there for the day. A few highlights from our day were getting to walk through the livestock show and seeing a mama sheep give birth to a baby lamb (you may be grossed out by this, but I thought it was fascinating and really neat!), eating rodeo food – YUM, watching mutton bustin', and the pig races. None of us really had much interest in the carnival. Not to mention, the weather was fantastic! It was chilly in the morning, then got a little too warm as we were leaving that afternoon. Thank you, Lord!
A few of us before heading out that morning!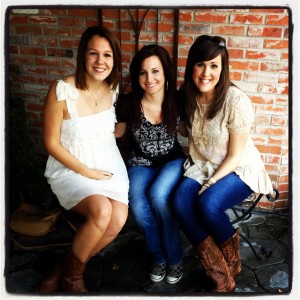 Among other things, I at this cinnamon roll. Yes, it is as big as my hand. Yes, I ate the entire thing. No shame. So delicious.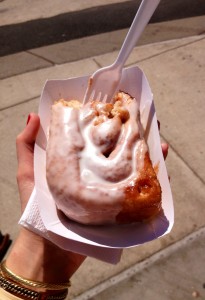 This is what you would call hanging on for dear life! In other words, a little mutton bustin'. It is by far my favorite thing about the rodeo. How could you not love a little four or five year old riding a sheep? Or, a mutton? Grin.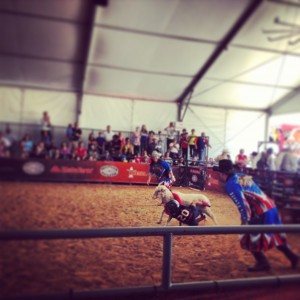 Our clan for the day. It was a smaller group since spring break is so give and take, but we loved it!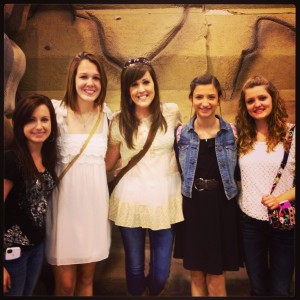 A girl and her cowboy boots. Yes.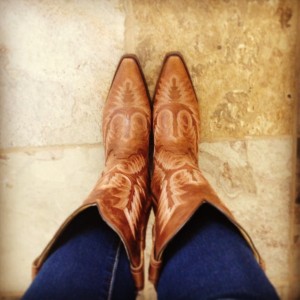 3) Coloring and Swinging
I spent Saturday watching a few of my favorite kiddos on earth. Jen and I were on babysitting duty and we had a blast! Do you realize how cathartic coloring is? And swinging? Spending the day with a four year old, a kindergartener and a baby will make you so happy you could bust. And so tired you fall asleep at 9:00 PM. I know those of you with young kids are laughing!
Mr. Dean and I created this lovely art together. Are you impressed with our coloring skills?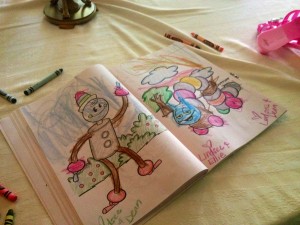 Life is good upside-down on a swing set. The sign of a good day.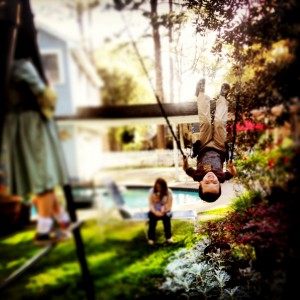 Oh, and how could I forget to add our friend pollen?
This is the sidewalk of our office. That's pollen. Not yellow chalk. And we wonder why we can't breathe? Mercy.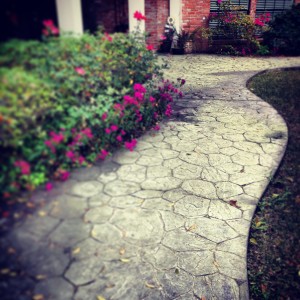 What was one highlight for you over spring break? That is, if you had one. Or, you can make up spring break like me. It works like a charm!