Listen, y'all. I know it's now the middle of the week, but who said you can't blog about your weekend on a Wednesday morning? Better late than never, right?
We'll start with Friday:
I had the great joy of meeting my coworkers at Luby's for lunch to start out my day. After a full day at the office on Thursday because of Girl's Bible study that evening, I had a slow morning at home on Friday. Little did I know, it was just a snapshot of what my weekend would hold because low and behold, Friday morning (well, it really all started Thursday moring) I woke up feeling about 50% like myself.
That was a low.
But, that meant I got to drink out of my favorite coffee cup. I'm here to testify that there's not a cup on earth that makes me happier than this one.
That was was a high.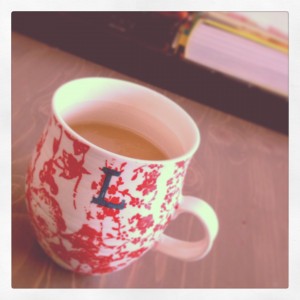 (For those that are curious, the mug is from Anthropologie. They make great gifts! In fact, I've been given two. Double the pleasure!)
Once I made it to the office I diagnosed myself with a head cold, a sinus infection and a bad case of allergies. You know I wasn't' feeling great when I turned down a free ticket to the Houston Rodeo to see Tim McGraw. Can you say bummer? Mentally I was dying to go, and had one foot in the door, but physically, my body was begging me not to give in. I ended up not going afterall. Although it was wise, that was a low.
However, after administering drugs to myself in the form of Tylenol Sinus and Congestion I was able to attend a party hosted by my friend where she was selling cute jewelry and fun things where the proceeds went towards an adoption fund. That turned into a hilarious, tear-inducing, stomach hurting laughter girls night. Is there anything better? That was a high.
Saturday.
I slept in. That was obviously a high.
Then, in quite the foggy state, I was able to get myself somewhat presentable to meet my BFF for an early lunch at a local Chinese restaurant. Our favorite. The fogginess was lifted by Ellie. Also known as Jen's baby, and my current obsession.
How could you not be in love with this eight-month-old bundle of love? Sigh.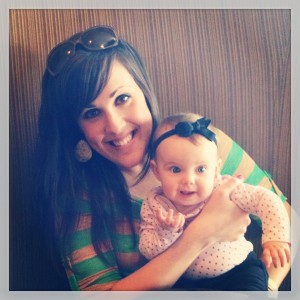 That was an obvious high.
Right after that I went to a one year old birthday party for another friend. I joked at lunch that I need to borrow a baby for the party! I was right. I may have been the only one without a child. Except I'm totally kidding. Kind of.
Can you even stand this smash cake cuteness? Too much. Happy birthday, Moses!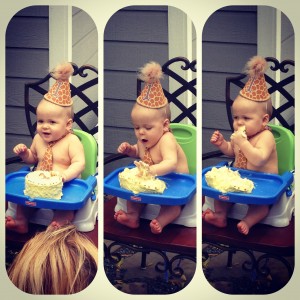 By now you may realize that my life has no lack of cute children in it, and for that I am very grateful.
Straight from the party, I headed to the Woodlands to attend the Chris Tomlin Burning Lights tour. It was the perfect evening to sit on the lawn. Beautiful weather. Beautiful music. The Cynthia Woods Mitchell Pavillion is an outdoor concert venue that is really neat when Houston decides to have pretty weather. When Chris Tomlin and Kari Jobe sang Crown Him I was done. And I mean that in the most endearing way. What is it about that song, y'all? If you've not heard their rendition, I feel sorry for you. It is incredible.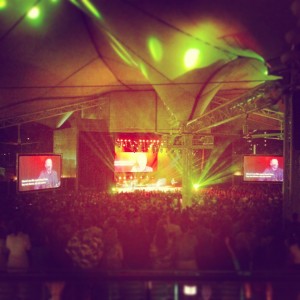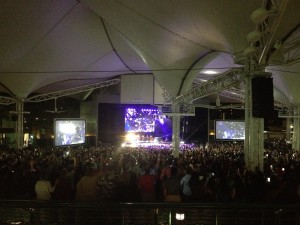 The entire concert was a high. (If the tour is coming to a city near you, I'd encourage you to do all you can to get a ticket and GO). The minute I left I felt myself crashing, and quickly. On top of that, I officially sounded like a man. It was lovely.
That was a low.
I was supposed to sing the next morning at church, but decided right then that it would not be a sweet sound to the Lord, nor to anybody else. So feeling terrible, I bowed out gracefully.
I skipped church the next morning, got a really good night of sleep and nursed my wounds, both emotionally and physically. I hate missing church! My sweet mom brought me chicken noodle soup, and by 5:00 I was feeling good enough to go to the evening service. And I am so glad I did. It was so good! Pastor Curtis brought a strong word on unity in the church, and worship was just sweet.
That was a high.
Although I was on the mend, I woke up Monday morning still sounding very manly (an obvious low), decided I didn't need an entire sick day, just half of one, but when Sabrina told me to stay home and rest, I didn't argue. It was best for all involved. You never know how great you don't feel until you sleep the day away. Apparently I needed the rest.
So, here I am, back and work, grateful to be here and feeling 85% like myself. Praise God!
And now I'm not sure how to end this post. And I'm laughing. Maybe I should just ask you to share a high and low from your week should you care to share it! You know, since it's Wednesday and all.
Oh, wait! You want to know another high from my weekend? The Passion 2013 "Let the Future Begin" CD was released. I don't think I need to explain to you that it's been on repeat since I retrieved it from my mailbox on Sunday. You have to get it!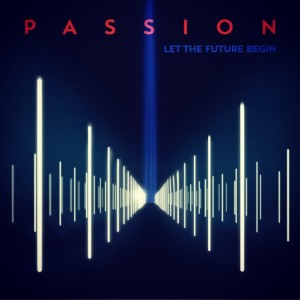 (You can get it practically anywhere. Target, Walmart, iTunes, and so on. Just don't miss out on the blessing it is!)
Okay, that was a much better way to end this post. At the very least, it was a takeaway for you, my friends.
Happy Wednesday!