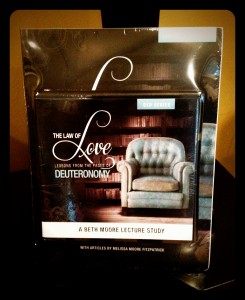 Well, Siestas! Would you believe me if I told you that Houston is currently one of the coolest cities in the US? And while I do agree that we're cool, what I'm referring to is the actual temperature. I think it's in the 80's today. In JULY. That is unheard of. However, while we're so grateful to have a break from the heat, our bayous are taking a hit and being put to good use because there has been a downpour here since early this morning. Actually, it's been raining pretty steady all week. In fact, this past Monday we experienced the storm of the century and a tree right outside our office took a literal hit as it was struck by lightning. Y'all, I've never seen, or heard, anything like it. Both Beth and I saw it happen right in front of our windows, so just imagine with us a big ball of fire flashing right before your eyes all the way down the tree. So crazy! Thankfully, no damage was done, except to the tree, and all is well here. This time last year we were in a major drought, so we're not complaining and very much thanking God for the much needed rain!
Anyway, it has been a busy blog week, has it not? We've had Bible study, conference tickets, and encouragement left and right, so it only feels appropriate to add a giveaway. Especially in light of this weekends LPL being sold out and each one of our scholarship tickets gone!
This past spring, we got to spend six rich weeks in the pages of Deuteronomy. It was, hands down, one of my favorite lecture studies. I would have been okay with six more weeks.
Since many of us in Houston got to experience a short time in Deuteronomy, we wanted one of you to have the same experience, so of course, we're giving ONE away! The difference between a lecture study and a Bible study is that a lecture study is just the six teaching sessions, partnered with some extra reading articles by Melissa. There is no actual Bible study to do and no homework to finish.
There is nothing you have to do to win! Just leave a comment with your first and last name we'll put you in the random drawing.
Since Beth is hosting a Living Proof Live so close to home this weekend, most of the staff, as well as some of our lovely volunteers are packing up and heading that way to join her. We are just as excited as the rest of the precious ladies attending and can't wait to get a fresh Word. With that said, the office will be closed today, and I'll have limited access to a computer, so if you don't see your comment posted right away, no worries, it might just take longer than normal for me to get to them!
I will close comments Sunday night and post the winner first thing Monday morning. We love you guys so much and hope you have the sweetest weekend! Maybe we'll even run into some of you in Austin. That would be a blast!