A week ago I took a flight from Houston to Nashville along with my friends Kelsey and Megan, both juniors in high school, to the LifeWay Girls Conference. Here are a few reasons I was excited for the trip:
1) It was my first visit to Nashville ever. Not sure why it took me so long to get there but after hearing so much about it, I loved it.
2) I got to spend the weekend with some super fun high school girls.
3) My job at LPM is two-fold. Although I do media, my other focus, and for sure more important, is young girls. I've been learning all things media lately, so the other half has taken a back seat. To be neck deep in girls ministry all weekend was not only good for my heart, but has my mind spinning in all things girls ministry. Which is a very good thing.
LPM and LifeWay have a good relationship already so to hear from their staff and other girl's ministers was a total bonus. Why re-invent the wheel when we're all reaching for the same goal?
LifeWay has hosted this conference for three years now and I am so thankful to LPM for sending me. By the way, LifeWay was a wonderful host. Each and every staff member and the way they loved on the guests was so inviting and loving. It came at just the perfect time as I'm praying through and seeking what young girls ministry looks like at LPM. Young girls are a different in respect to the issues they deal with, but we all need the same Jesus.
Girls, just like women, need authentic relationships, vulnerability, honesty and some good, solid Bible teaching. They can smell a fake a mile away. But at the same time, they're so self-aware it's hard to sometimes crack the shell, but certainly not impossible.
My favorite aspect about the conference was the breakout sessions. They had separate sessions you were able to choose from for the leaders and the girls. I attended one called "The Secret Addiction", which dealt with the issues on girls and pornography, which is another post for another day, but it was very powerful. Another one that really spoke to me was about pressing in and pressing on in ministry, which was all about taking care of yourself and your relationships in ministry. Can you say relevant? How often do people in ministry pour themselves out to the point of exhaustion or worse, burn-out, but never attend to their own soul? I walked away very encouraged, built up and much wiser.
Not only did I benefit from the conference, but the girls did as well. I know for a fact they enjoyed the different breakouts they got to choose from.
I'm not saying I have answers, but I have ideas. I'm asking the Lord to press in and reveal what the next step is. Where do we start? I'm so ready. Have I mentioned before that I dearly love me some young girls? Oh, I do.
The conference ended Saturday evening, so before taking off Sunday morning, we had Saturday night to explore Nashville's hot spots. After eating some authentic Tennessee BBQ, my friend Heather who lives in Nashville chauffeured us to visit the Gaylord Opryland Hotel. It was beautiful and we loved getting to walk around, explore and eat gelato.
It was an excellent weekend. It you're a girl's minister, high school girl, or have a high school girl, I'd say it's worth sending her next year. Let's get these girls immersed in some Bible study and life-giving, life-saving truths.
One thing I know is true; this generation of girls certainly has my heart and my attention.
Morning worship with Jamie Jamgochian.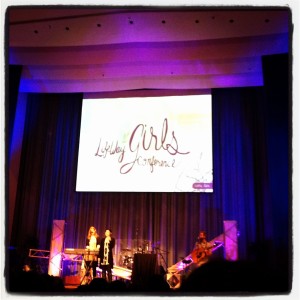 My sweet friends Megan and Kelsey. This was Friday night at the main session!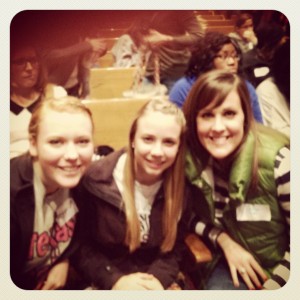 Saturday afternoon during break-time with the girls. I think we were ready to take a nap at this point.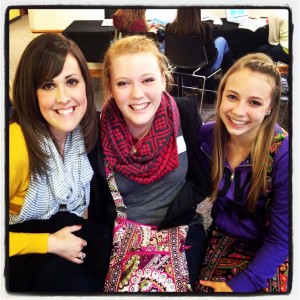 A little Tennessee BBQ. SO good, y'all.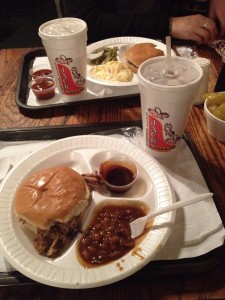 You know you're spent when you look in your backseat after a long weekend and see this in your backseat driving home from the airport. I love it!
Thank you to both LPM and LifeWay for investing in our weekend. I am so grateful.