Hey, our darling Siestas! This is your happy but bleary-eyed Siesta Mama writing you from our first stop on pilgrimage. Melissa, the entire LPM staff (minus AJ and CJ), many of our volunteers (for whom this trip was thrown) and I made it to Tel Aviv about seven hours ago, loaded onto buses and headed a half hour's distance to Joppa. (We are 100-strong) For those of you who are interested, this is the very place Jonah boarded a ship to flee from the will of God. It is also the place Peter raised Dorcas (Tabitha in Aramaic) from the dead. We do not know why she was named Dorcas. We hope it was not because her father was an infamous Dork of antiquity.
Perhaps many of you know by now that Curtis's beloved maternal grandmother passed away suddenly the night before our flight so AJ did exactly what she should have done. She cancelled out on the trip and headed to Missouri with both children to stand by her man. We miss her so much and bear all the Joneses on our hearts as they mourn their loss and celebrate the absolute certainty that she is with Christ.
We will spend tonight here in Tel Aviv then load back onto the buses in the morning and head for Caesarea and Megiddo. Here are a few pictures Melissa has taken for us so far:
The beautiful coastal city of Joppa, our first stop on the trip.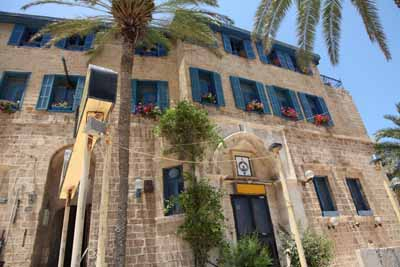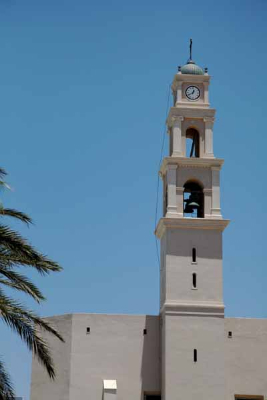 The Mediterranean Sea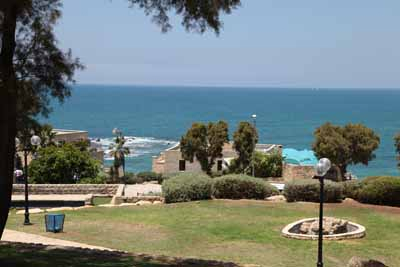 Our First Teaching Session overlooking the Sea: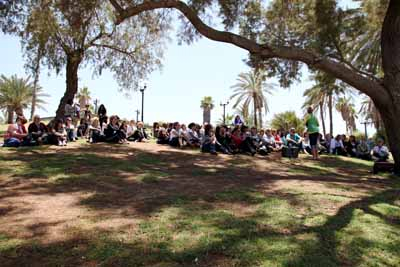 (I got a little amused when I looked at this one. That's Hawk standing up in the back. She's keeping a good eye on her charge. That would be me.)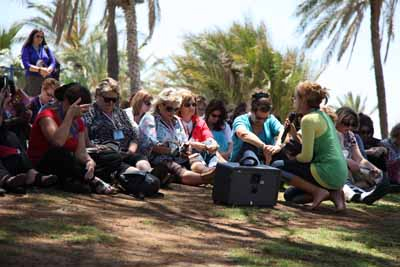 The Hebrew Text of Jonah which mentions Joppa as the town where Jonah boarded a ship for Tarshish in attempt to run from the Lord (1:3). (That's Melissa's Bible. Not mine.)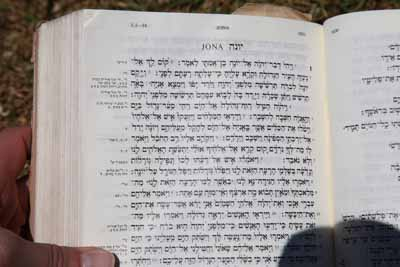 While we were in route, we came upon quite an intriguing sight. This is a gathering of Jews from one of the most orthodox sects in Israel. They are protesting a building development they believe to be upon an ancient gravesight.
And to make things more interesting , they were "helped" into a restricted area by some police.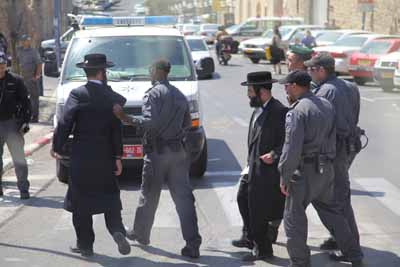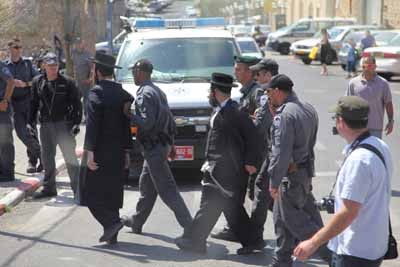 Our sweeping view of Tel Aviv from the Hotel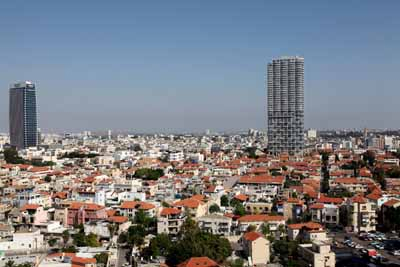 We wish every single one of you Siestas were with us here! We'll try to stay in pretty close touch. We love you!