***NOTE: If you are looking to register your verse 1, go ahead and comment with your selected Scripture on the "SSMT 2017: Verse 1!" post.***
Hey Everybody!
We are revving up around here for SSMT 2017! The Scripture memory team we host and support every other year is the most extensive thing we do around here on the LPM blog, so you can know that you are the size of an Airbus on our ministry radar right now.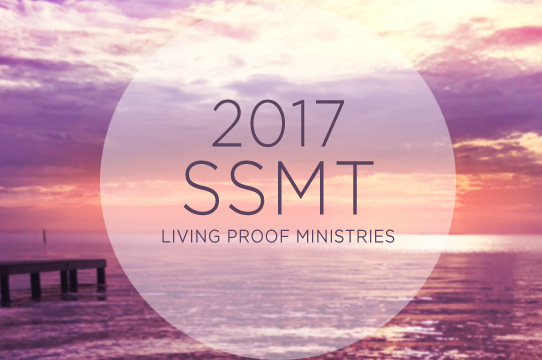 We are elated about the year we have ahead and believe with all our hearts that God finds tremendous delight in this group of diverse women banding together to memorize His Word. Here is everything you need to know about how to participate in the 2017 Siesta Scripture Memory Team! Please be sure you make it all the way to the bottom of the post where you'll find the information about our matching spirals.

First, a few things up front since many people joining us have no previous interaction here:
*For you new-comers, an explanation of the name is in order. "Siesta" is just an endearment for "Sister." There's no club to join and no person you need to become. If you've trusted Jesus as your personal Savior, you're a sister in Christ. If you don't know Him, we'd love for you to stick around and get to know us and see if anything around here draws you. Everyone is welcome. Here's a bit of our back-story on the weird name: When we first began the blog, it never occurred to any of us how much we'd come to love each other. As the community grew closer and closer and the participants more and more familiar with one another, one of you asked what name we should call each another. I tried to say, "I'll tell you what we are: We're sistahs!" but spell-check switched it to "siestas." It stuck and that's been us ever since. We even liked the thought that its actual meaning is to take a nap. We'll know we've been a place of divine intervention if we're a respite from the female competition and clatter out there. Only Jesus can give us that kind of relief in this exhausting culture.
*We call this a Scripture memory "team" because that's exactly what we are. We cheer each other on, hold each other accountable, and urge one another to make it to the goal – 24 verses systematically memorized in 12 months – through a process that requires significant practice.
*Very often you will see me refer to SSMT. Just so nobody's confused from the start, that is an abbreviation for "Siesta Scripture Memory Team." If you're not participating in SSMT, please know that we don't limit the entire blog to our Scripture memory participants. It has a big presence on here because it's twice a month but we still do lots of other things. Please don't feel left out or forgotten.
*Why 24 verses? In previous years, we've found this to be a very doable pace: 1 verse every 2 weeks. If you do much more, you'll tend to fall behind and not retain. If you do much less, the impact is negligible. You really can do this. So many of you will surprise yourselves with what you're capable of doing in the power of the Spirit. Yes, it takes work but it's tremendously fulfilling and the results are nearly immeasurable. Look at it this way: we're going to be meditating on something: unforgiveness, toxic memories, misery, lust, greed, dissatisfaction, jealousy, competition. Let's choose Scripture instead! Christ Himself said as a man thinks, so is he. He also said His words are spirit and life. This is work worth doing, Beloved. Never – NOT ONCE – have I ever known anyone to get to the end of a Scripture memory commitment and say that it didn't make any real difference. Not a single time.
OK, NOW FOR THE INSTRUCTIONS. You can cut and paste these somewhere if necessary. Here's how it will go:
Our Siesta Scripture Memory Team 2017 Celebration will be in January 2018. I'm telling you about it now so that you can have it for a little extra incentive. Our main incentive is the will and good pleasure of God, of course, but He Himself authored great celebrations in His Name so feel free to be excited at the thought. Also, I want you to have plenty of time to start saving your money for your transportation and hotel. We do not charge for the event. Your entrance fee is your well-used spiral. More information still to come.
Whew! Have I exhausted you?? I've worn myself out. We just want to answer as many of your questions up front as possible.
I want to say something to you before I wrap up this diatribe: this community means something to me. I love it because I love you. I think about you on an ongoing basis. So does my staff. You are a huge part of this ministry. Thank you for the privilege to serve you and to embark on another wild journey with you. May Christ find such delight here that He astonishes us with His presence, favor, and power.
So, welcome to Siestaville: women walking alongside women on our way Home, stirring up excitement toward that great day. SSMT is one way we do that. AND IT'S A WHOPPER. Let's do it, Sisters, starting this coming January 1st! I'll talk to you again about other things before then but I don't want the New Year to take you by surprise.
I love you.
Beth